Cher, our Trump-hating mom who is continually the best part of our Twitter timelines, is collaborating again with famed fashion designer Bob Mackie, reports Billboard. Mackie will be designing costumes for The Cher Show, a musical about Cher's illustrious life and career. Some of Cher's most memorable getups were originally designed by Mackie, like that sheer black beaded gown that she wore to the Oscars in 1988 when she won her Best Actress award.
We've got a first look at some of the costume sketches that will be gracing the stage. In true Mackie form, he's bringing back the "naked" tulle dresses that made him and Cher famous in the 1980s. He's also resurrecting Cher's iconic hippie looks, with her long, straight hair and striped bell bottoms, and doubling down on his signature heavily beaded pieces.
Last year, Mackie told VogueVogue that "not everything I made for Cher was provocative," referencing her nearly-naked looks. "She never looked vulgar in anything because she had such an incredible body and she carried it well—she wore it like she was wearing a T-shirt and jeans." Even today, Cher continues to dazzle in outfits that shock and surprise, helping us to remember that fashion has no age of expiration.
While Cher herself won't be acting in the musical, the beloved icon will be played be three different actresses, each at different parts of her life. The score will, of course, center around her discography, and will be set in her goddess-level pysche. It opens in Chicago in June 2018 before heading to Broadway in New York City.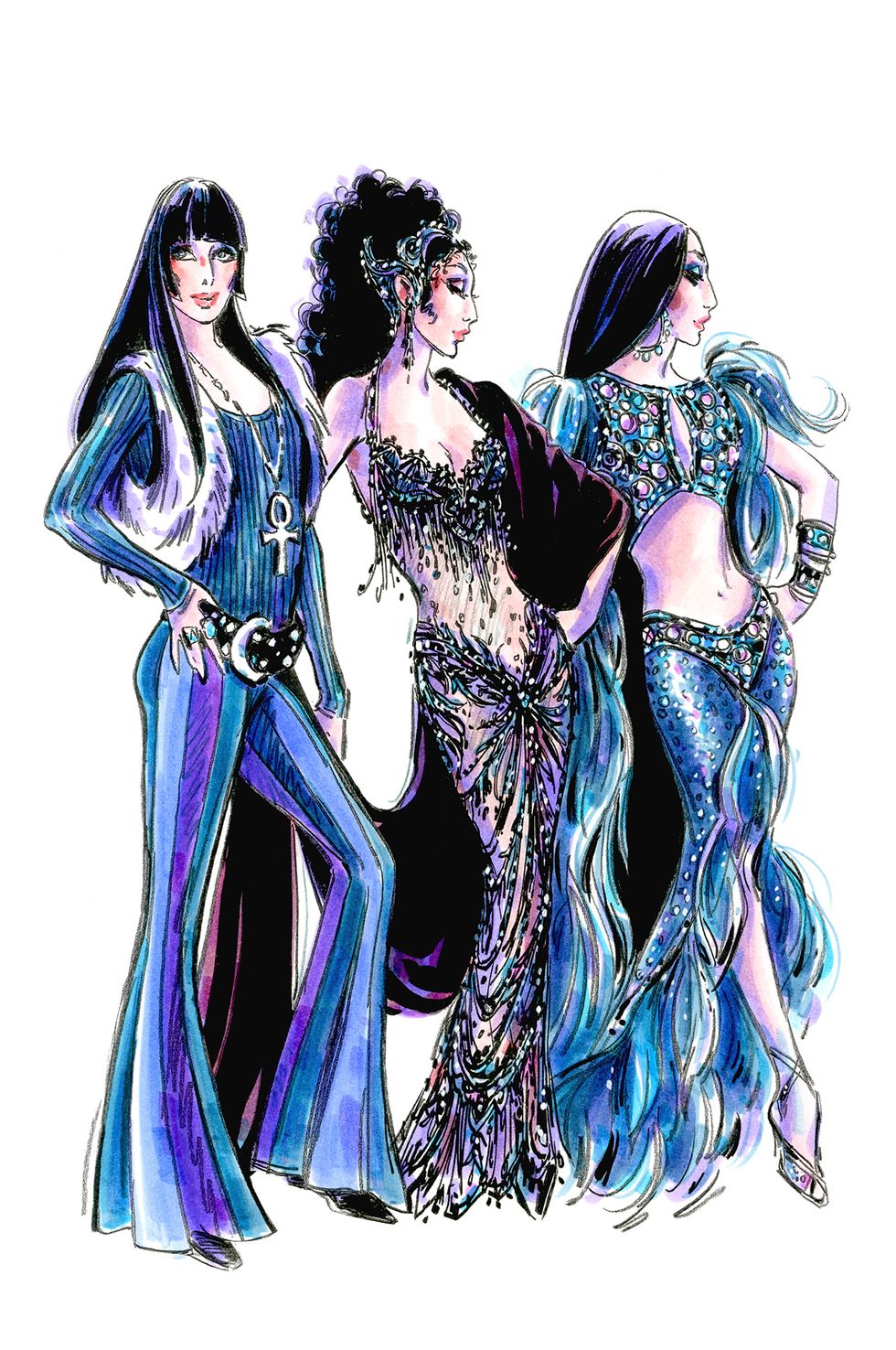 Photo: Bob Mackie/The Cher Show.
Sign Up For The Morning PAPER