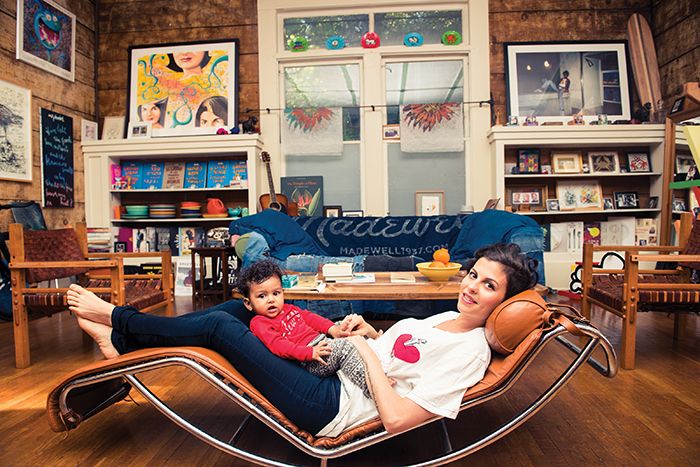 Indigo wears pants by Fith Fine Method and shirt by Petit Bateau. Nina wears a t-shirt by
Keith Haring x Uniqlo and jeans by Joe Jeans.
Nina Clemente was born in Italy and raised in New York, but for the last seven years she's lived in L.A. The daughter of artist Francesco Clemente and his wife, Alba, she now lives in West Hollywood with her "baby daddy," Wayne Rambharose, and their eight-month-old daughter, Indigo. With a passion for cooking (hence her amazing kitchen and the chef knives tattooed on her back) and a solid background as a private chef and caterer, Clemente will be unveiling a restaurant project this fall.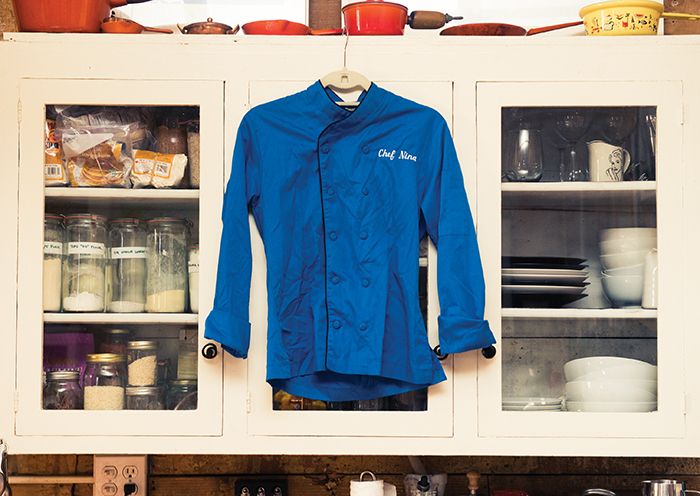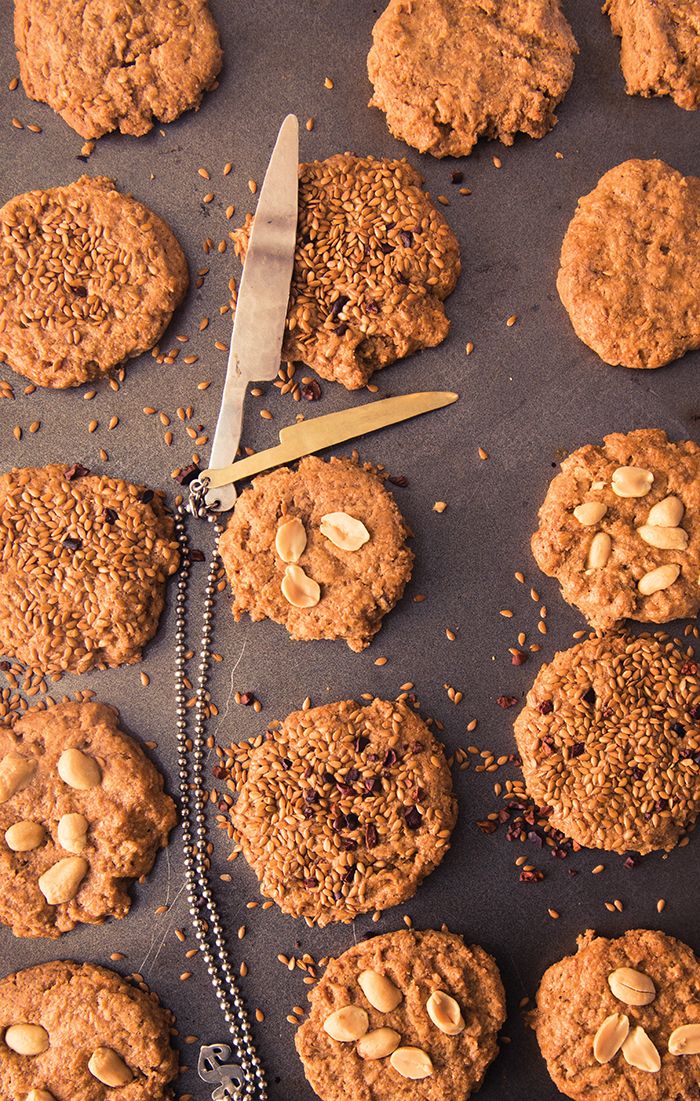 Necklace by Robert Lee Morris.
Our house is colorful and eclectic with modern details in a rustic setting. The place itself is a barn that was built in 1911 so it has an open loft feel. I've been living in this house for five years and I'd like to keep this place forever. My daughter, Indigo, was born in this house on her exact due date in my bedroom on a rug of indigo leather.
My neighborhood is the perfect blend of old Russian mobsters and transgender homeless folks. The grit and liveliness of it reminds me of old New York City, but I love having sunshine every day and the farmers' markets in L.A.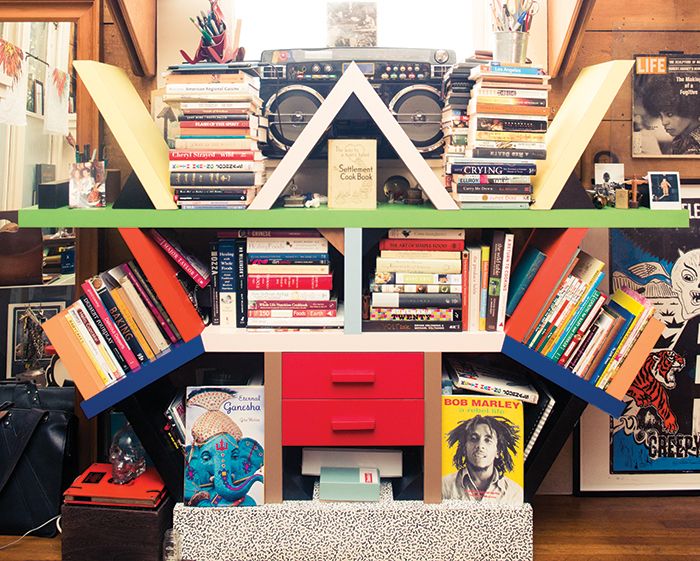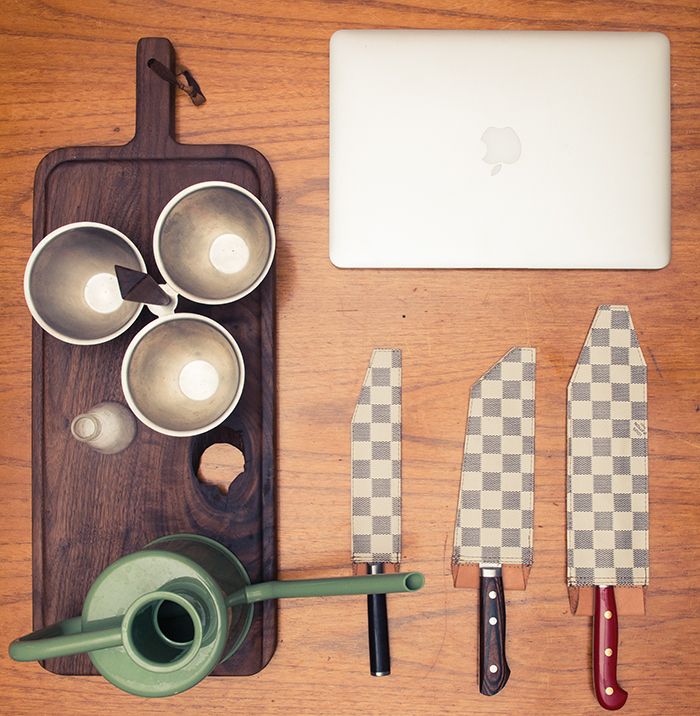 Whenever we have people over, they hang out at the custom counter in the open kitchen while my man and I cook. My favorite thing to cook at home is pasta with seasonal farmers' market-sourced vegetables and a mound of Parmigiano-Reggiano. In a kitchen, I have to have an amazing stove, counter space, plenty of chef knives kept razor-sharp and wooden spoons.
The collection of art and objects in my house tells a history of my life thus far. To this day Keith Haring remains my most memorable childhood friend. The Keith Haring rocking horse is an awesome gift my brother Pietro gave me for my baby shower. It's been 25 years since Keith presented me with
Nina's Book of Little Things
on my seventh birthday. It never dawned on me that Keith was an adult. Keith had the capacity to transcend adulthood, listening to children and interacting through his radiant art. Every memory I have is full of drawing, laughter and pure joy. He would always sit with us at the "kids' table" at dinner parties, or he'd be doodling with us on all fours underneath the table in restaurants. Not a day goes by that I don't think about how lucky I am to have spent time in his world.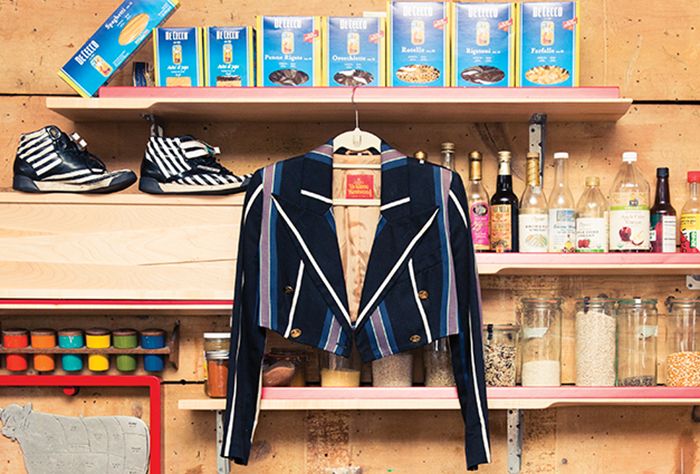 Sneakers by Reebok and jacket by Vivienne Westwood.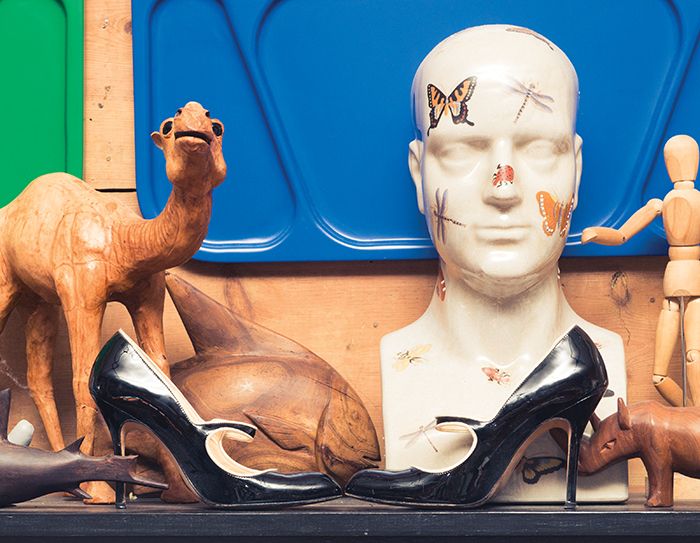 Shoes by Manolo Blahnik.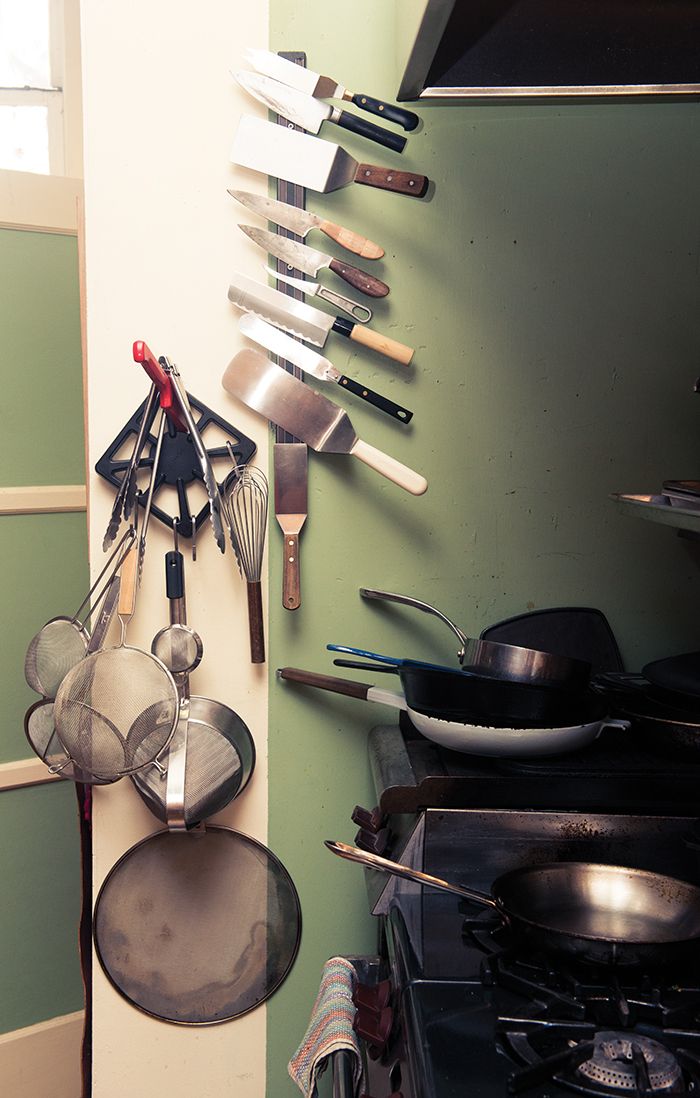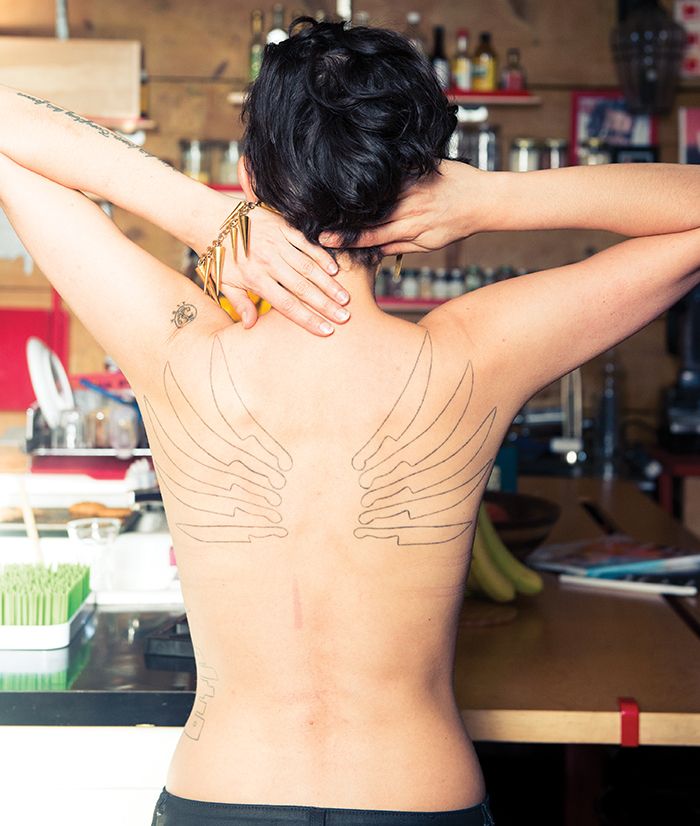 Bracelet by Coach x Tony Duquette.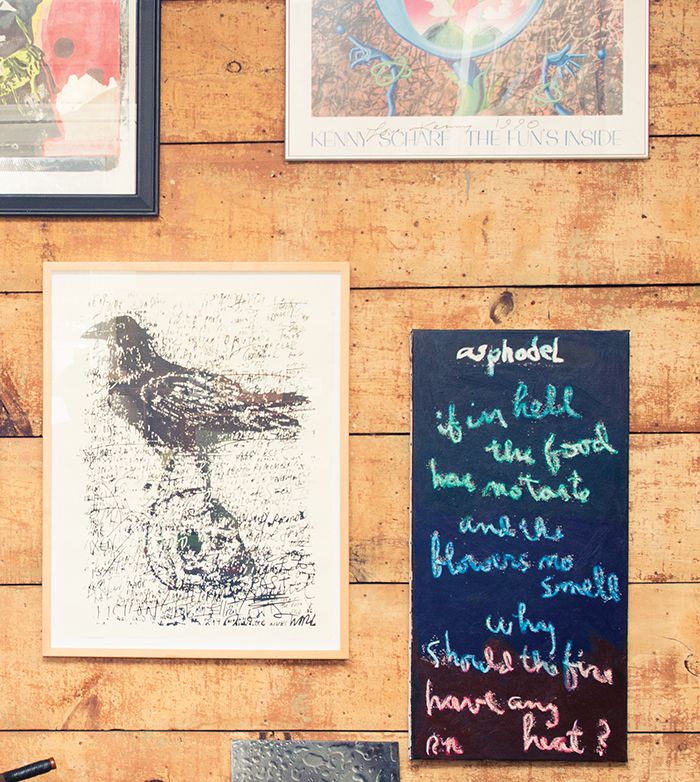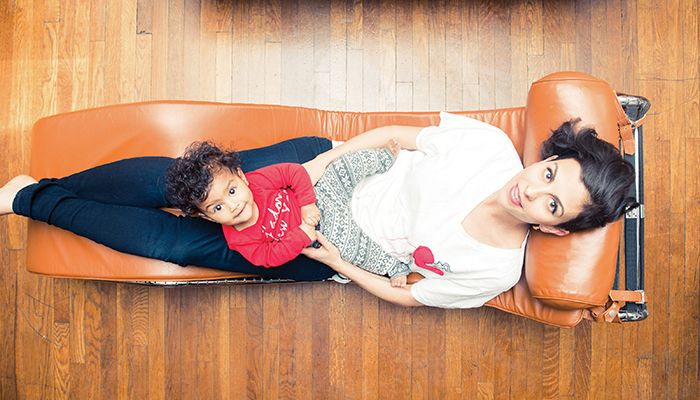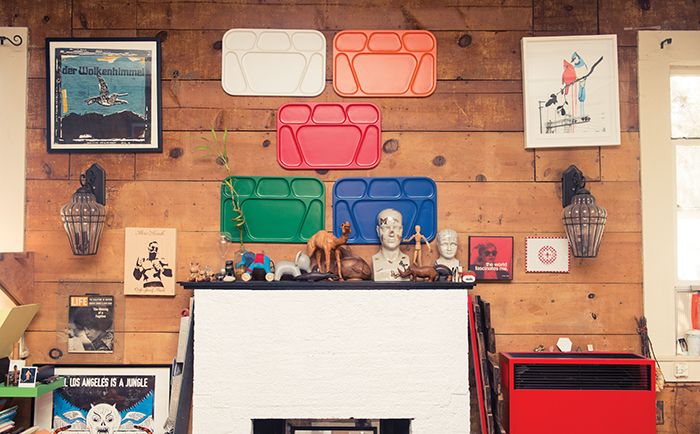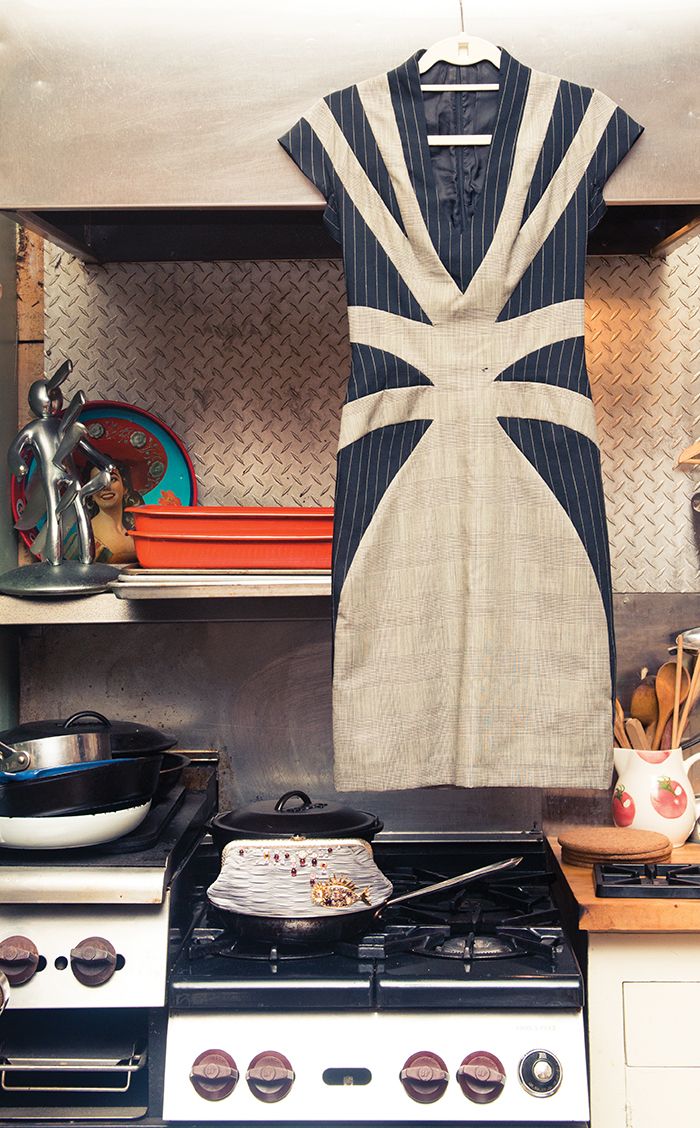 Dress by Alexander McQueen and clutch by Coach x Tony Duquette.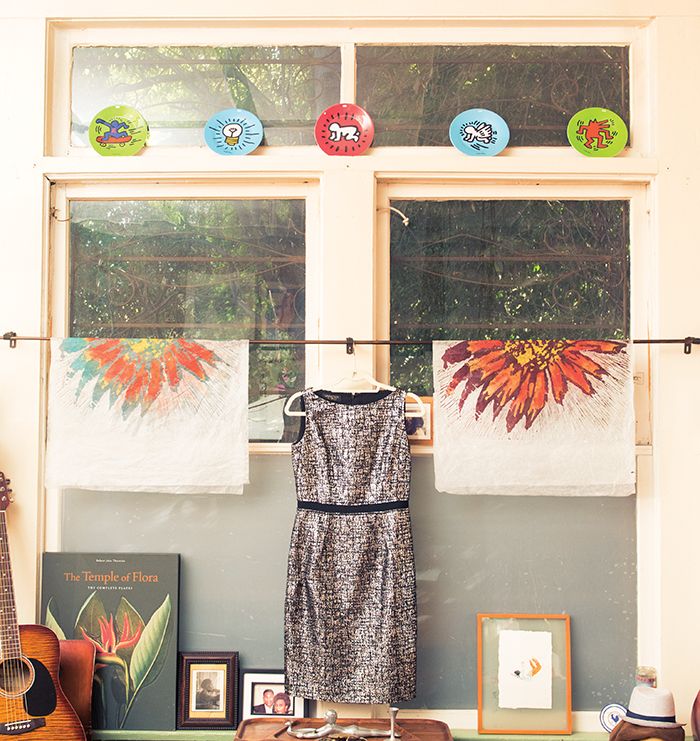 Dress by Giambattista Valli.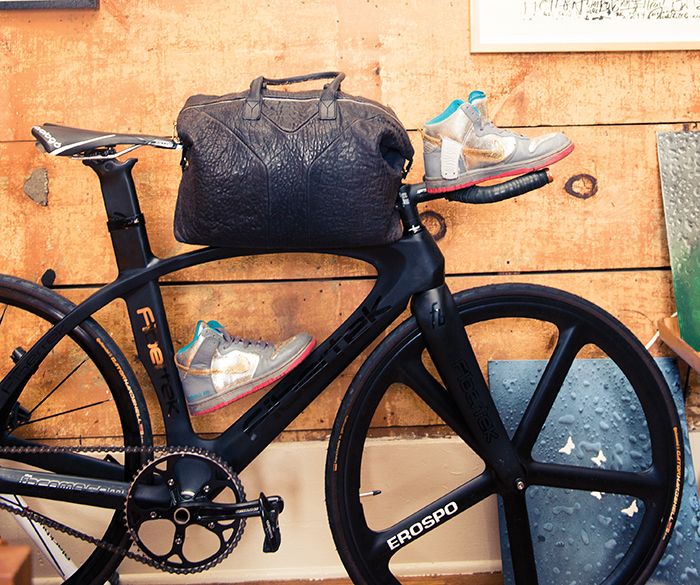 Bag by Yves Saint Laurent and sneakers by NikeiD.



Sneakers by Keith Haring x Reebok.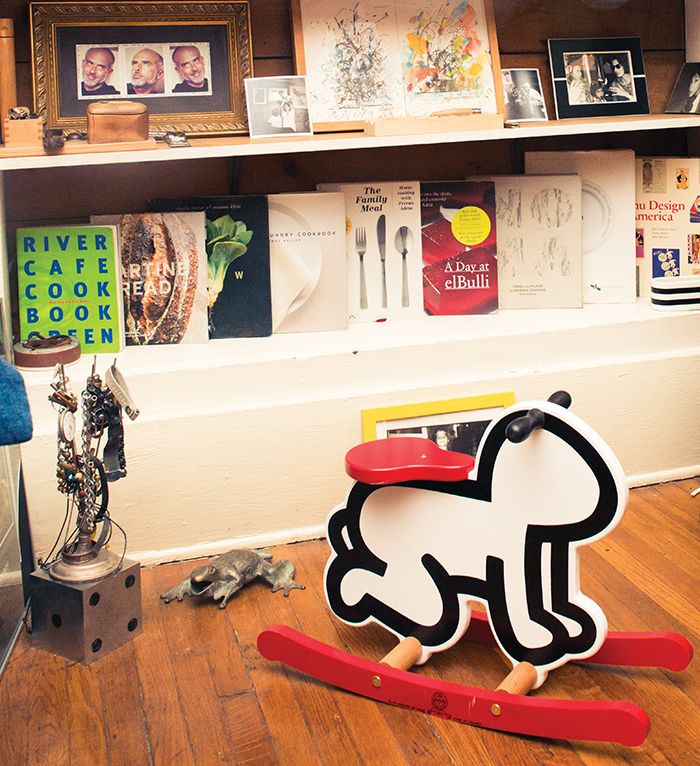 Hair and makeup by Traci Barrett for The Rex Agency using Bumble & Bumble.