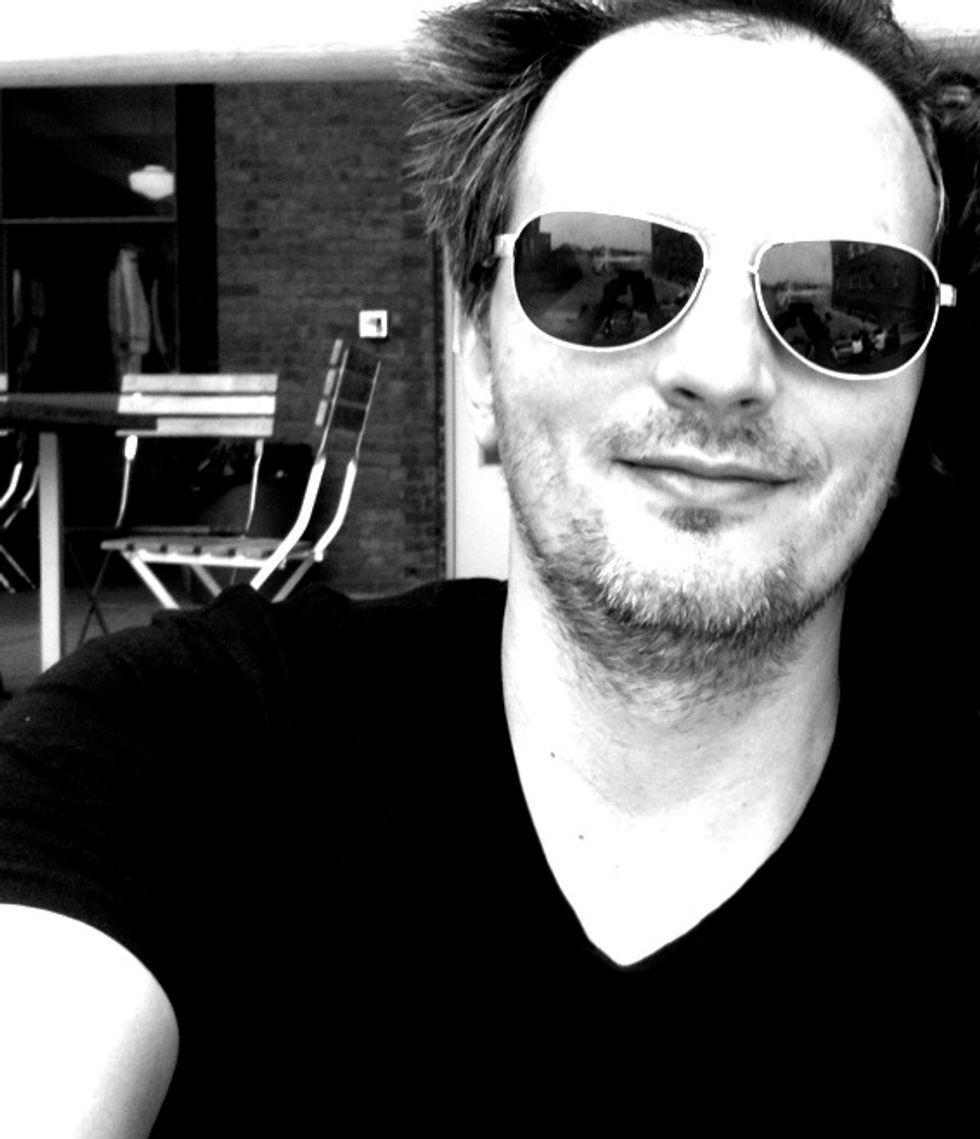 This afternoon chef
Andrew Carmellini
took a break to talk about his hotly anticipated restaurant,
The Dutch
, soon to open in the old Cub Room space. He mastered French cooking at Cafe Boulud, moved on to modern Italian at A Voce, got acclaim for his urban-rustic Italian food at Locanda Verde, and is now almost ready to take diners on a road trip across America. 
Tell me about the name.
In the end, The Dutch doesn't mean anything other than that it sounded really cool when we were considering the list. I grew up in Cleveland where we ate Dutch babies, these fallen soufflé-like pancakes, so that's where it first started. We'll have them on the brunch menu. But it's also in an area of SoHo that used to be a Dutch farm. Then it has these gangster and hip-hop references. It just sounded right. 
Weren't you supposed to open a few months ago? What delayed it?
We were probably overly optimistic in our original idea and thought we'd be open in the beginning of the year. It's an old building, from the 1890s, so it needed more work and time that we thought. It wasn't one thing that held us up, it was a combination of 100 things. But we're getting there. We have employees starting on Monday. By the end of April we'll be rocking and rolling. 
I read that you used to cook on weekends in Albany for Governor Mario Cuomo. What was that like?
It was a job I had for two years when I was a teenager. It was great. 
How did you get security clearance?
I didn't have a record. I'm still close to the whole family. They're coming in for dinner at Locanda Verde next week. 
Did you campaign for Andrew Cuomo?
They never asked. I guess they didn't need me. 
What will be on the menu at The Dutch?
It's going to be American, which means I can do whatever I want. I cooked French for a long time [at Café Boulud] but I'm not French and I've been cooking Italian for a long time [at Locanda Verde], but I'm not Italian. I'm an American guy. 
But your last name is Carmellini.
I'm half-Italian, half-Polish, but I grew up in America. I wanted to do something very New York but inherently American, down-home type things, use influences from people from other countries, what made us great. Like Locanda Verde, I want The Dutch to be a place where you can stop by at all times during the day. You can come in early for breakfast or for coffee, a quick lunch or a full dinner. We'll be open until two in the morning. I want it to have that same convivial feeling. 
What are some of the dishes you'll be making?
I'm going to start cooking tomorrow so I can't really say yet. The gas just got turned on. We've been testing and will be refining ideas for the next two weeks. I have a kick-ass menu for wintertime but  now I need to think about springtime. We were planning to open in January, then in February, and the ingredients are different now than they were then. 
I heard you hired Colin Alevras, the beverage director from Momofuku and DBGB.
Right now he's painting chairs and helping sand tables. Colin is a very old friend of mine. We used to live together in Paris when we cooked at L'Arpége. He's not the beverage director. He's going to take care of service, make sure things run smoothly. 
You're working with the same team from Locanda Verde, Luke Ostrom and Josh Pickard. Is Robert De Niro involved, too?
Bob did not come on board for this one. It's just the three of us. 
And you're working on a second cookbook with your wife, Gwen Hyman.
It's called "American Flavor" and will come out from Harper-Collins at the end of October. Some of the recipes -- or variations of them -- will be on the menu at The Dutch. Dutch babies will be in there. Every recipe tells a story and will be more about flavor than presentation. 
So you're going to be going back and forth a lot between TriBeCa and SoHo.
It's a 15-minute walk so I'll be doing that instead of going to the gym. It'll probably be two or three months until I have a day off. 
The Dutch
131 Sullivan St. (at Prince St.)
www.thedutchnyc.com