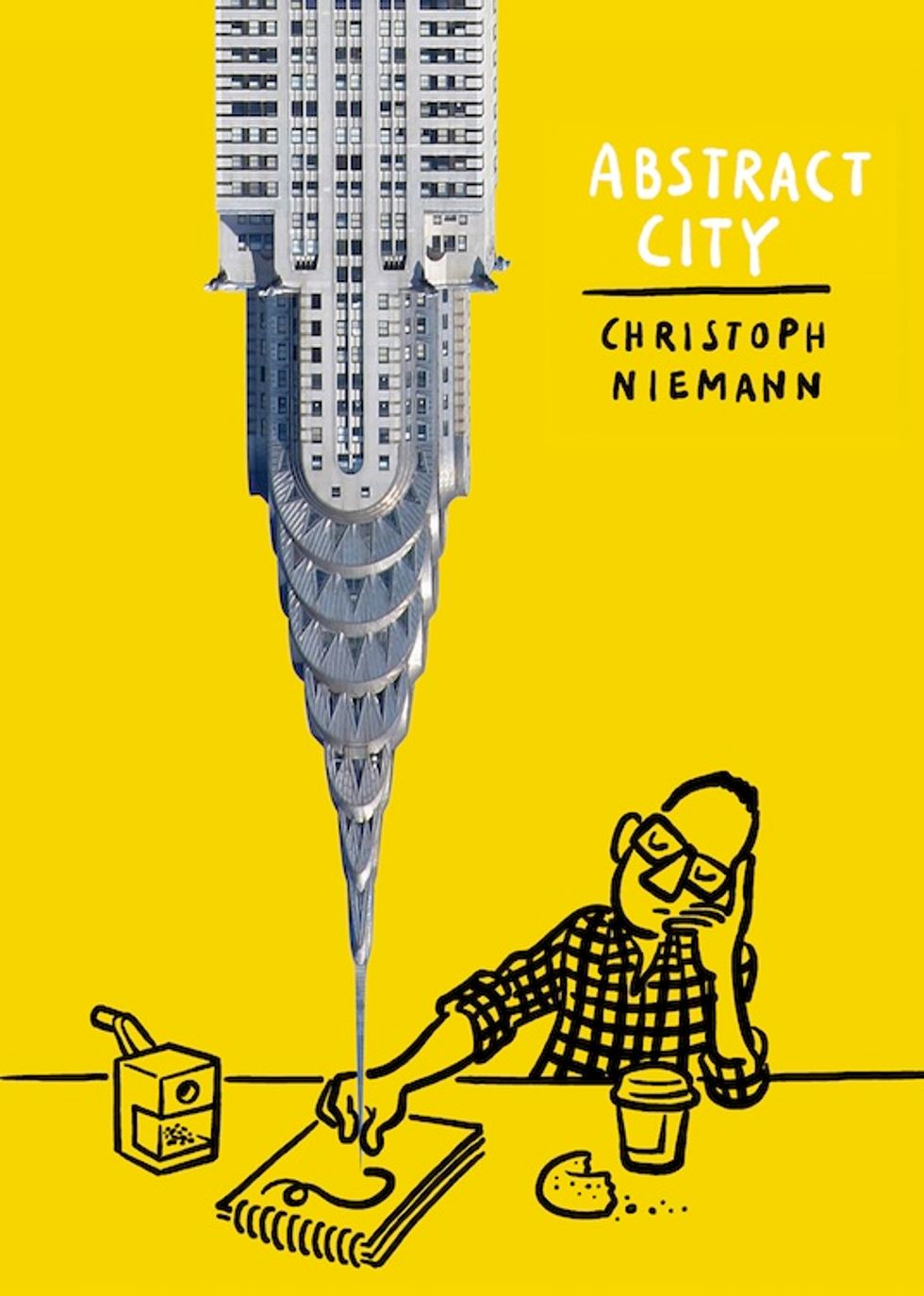 We're big fans of graphic artist
Christoph Niemann
's
Abstract City
blog for the
New York Tim
es, which ran from 2008 to 2011 as an opinion column/visual essay series. (Niemann's work is still featured regularly in the Sunday
Times Magazine
's Abstract Sunday column, as well.) We're pretty excited, therefore, that Niemann has a new book featuring his drawings from all of his 16 Abstract City pieces, as well as a chapter on his creative process and why effort trumps talent.
Niemann's imaginative work often incorporates simple household items like keys, socks and LEGOs and features observational humor about his life, his mixed emotions about coffee, and his war with electronics cables. Also,
Niemann sketched the New York City marathon while he was running
, which, considering that we get winded after running on a reasonably-paced treadmill after like 3 non-sketching minutes, is a very impressive feat. Check out some images from his new book in the gallery above.
Abstract City
is out April 1 via Abrams Books
.
"You can precipitate my problems with cables by simply calling me. There is a 50 percent chance that you will be greeted by the sound of my desk set banging against a radiator, because the spiral cord of my phone keeps tangling and assembling itself into a compact ball. Why? Am I unconsciously rotating or dancing while talking on the phone?"
"But my real troubles with cables occur out of sight. My desk is far from organized, but the mess on top pales compared to the chaos lurking below. I just did a quick inventory and counted a staggering thirty-one cables running riot down there."
"I am sure that a generation from now, all our hassles with cables will be long forgotten. But I pledge to keep history alive, and look forward to telling my grand-kids stories of SCSI cables, unpolarized NEMA 1-15 sockets, and DVI plugs."