Diamonds and gemstones and maxis, oh my -- at least when it comes to this incredible collection of period-inspired jewelry that includes everything from tampon charm bracelets to panties with hand-sewn jeweled "period stains."
The brainchild of 22-year-old London-based designer Lili Murphy-Johnson, the imagery is meant to subvert the shame typically associated with menstruation by creating gorgeous statement pieces that bring "taboo" periods front-and-center -- a method totally counter to the feminine hygiene industry's "clean, white pants" obsession that ultimately tells women that "your body shouldn't be okay as it is. It should be different."
"Periods should be a normal thing to talk about, but so often we feel embarrassed," Murphy-Johnson told Broadly. "I wanted my collection to take on the quality of jewelry that I like, but using the qualities of that jewelry to show people that periods can be beautiful" -- and once you see her pieces, we think you'll be inclined to agree. Peep a few of our favorites below.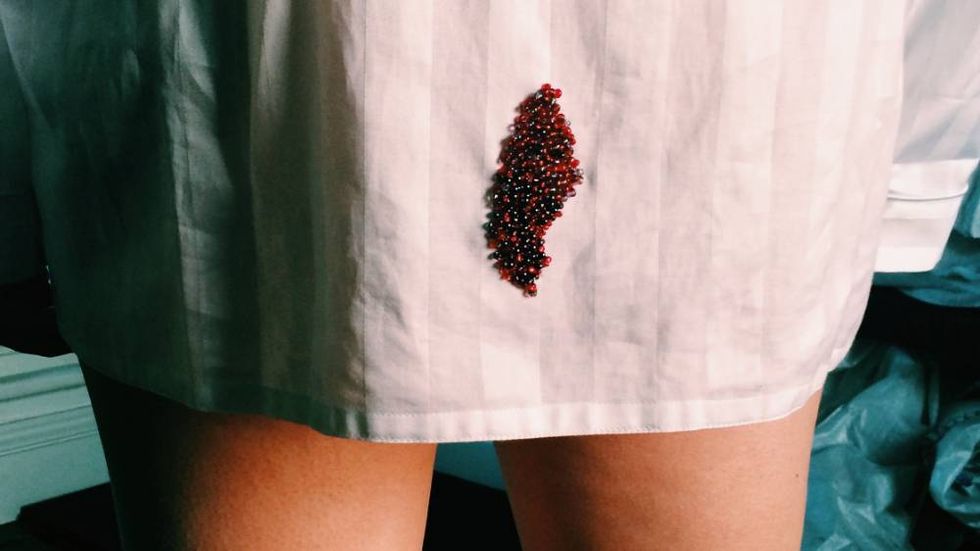 photos via Lili Murphy-Johnson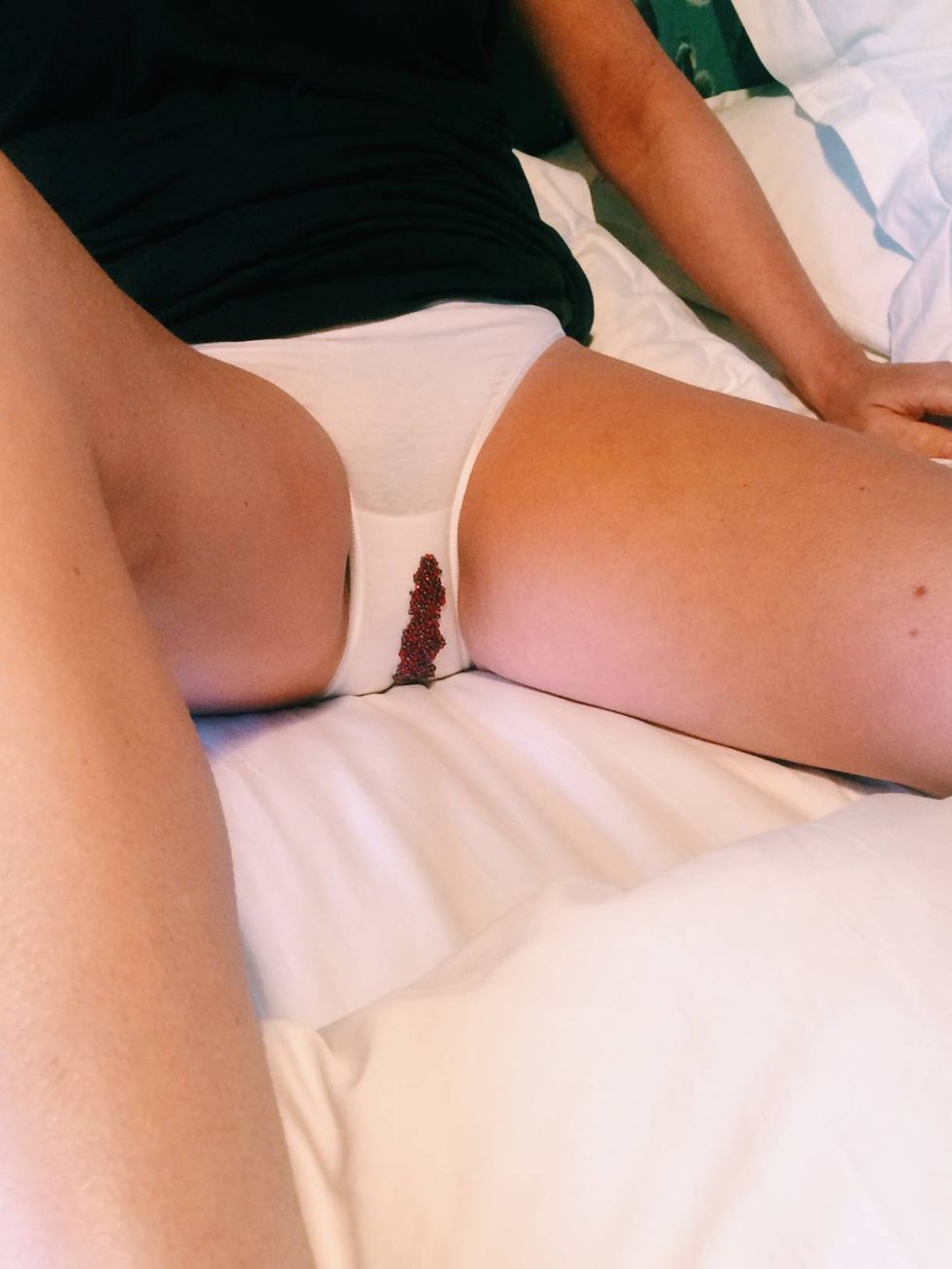 photos via Lili Murphy-Johnson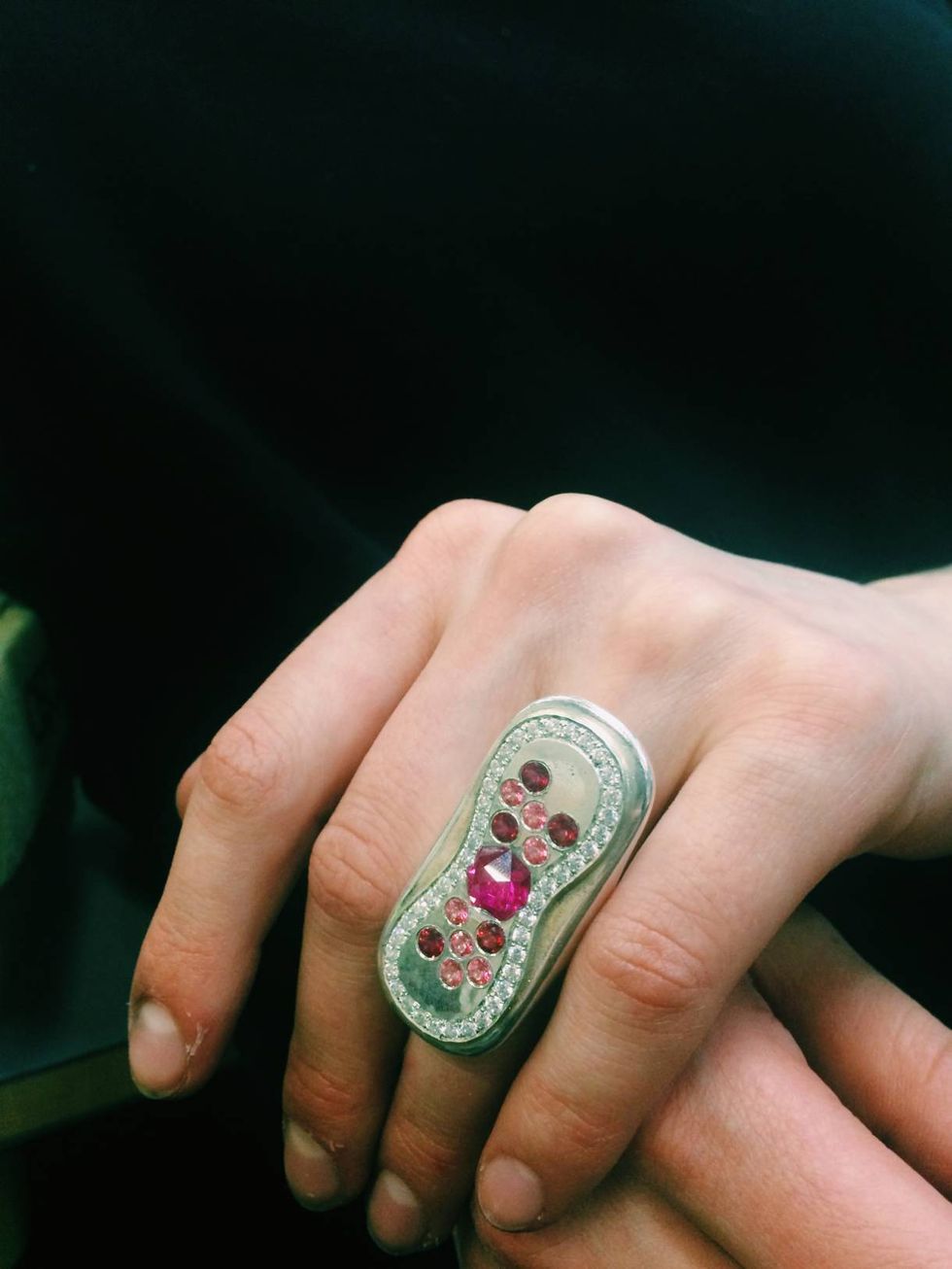 photos via Lili Murphy-Johnson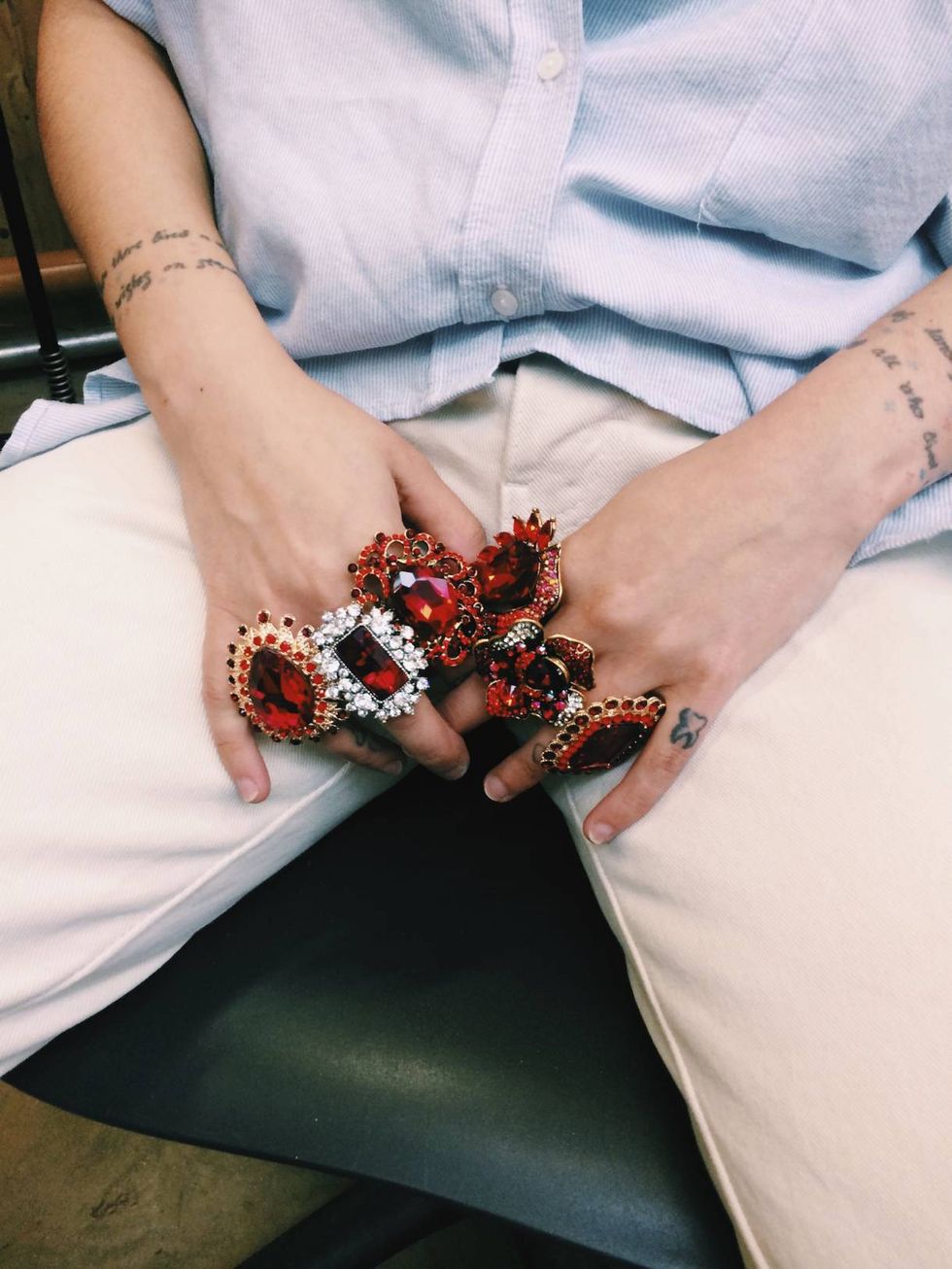 photos via Lili Murphy-Johnson
[h/t Broadly]