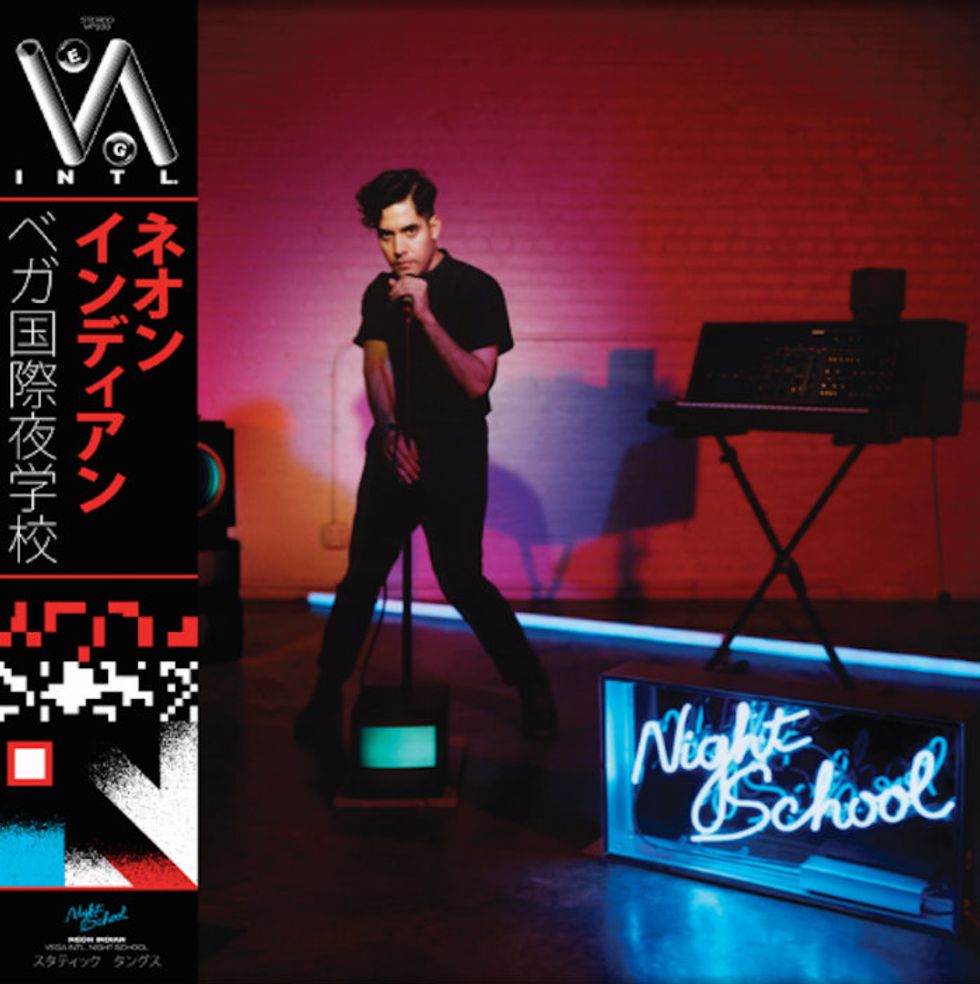 It's been a couple of months since Alan Palomo, a.k.a. Neon Indian, released
"Annie,"
his first piece of new music in a couple of years, and an extremely fun summer song for anyone spending considerable amounts of time driving around in the sun. As the summer heads toward its inevitable, depressing end, he's put out a new single, "Slumlord," and announced the title of his new album --
VEGA INTL. Night School
, set for an October 16 release. "Annie" is practically bursting with bright, carefree, fun, but "Slumlord," while equally driving, has a touch of late-night menace. It suggests that
VEGA INTL.
will adhere to the sound we've come to expect from Neon Indian (and the dead-undead "chillwave" subgenre), but with a dash of maturity. Check out the cover art for the album above, and "Slumlord" below. [via
Consequence of Sound
]