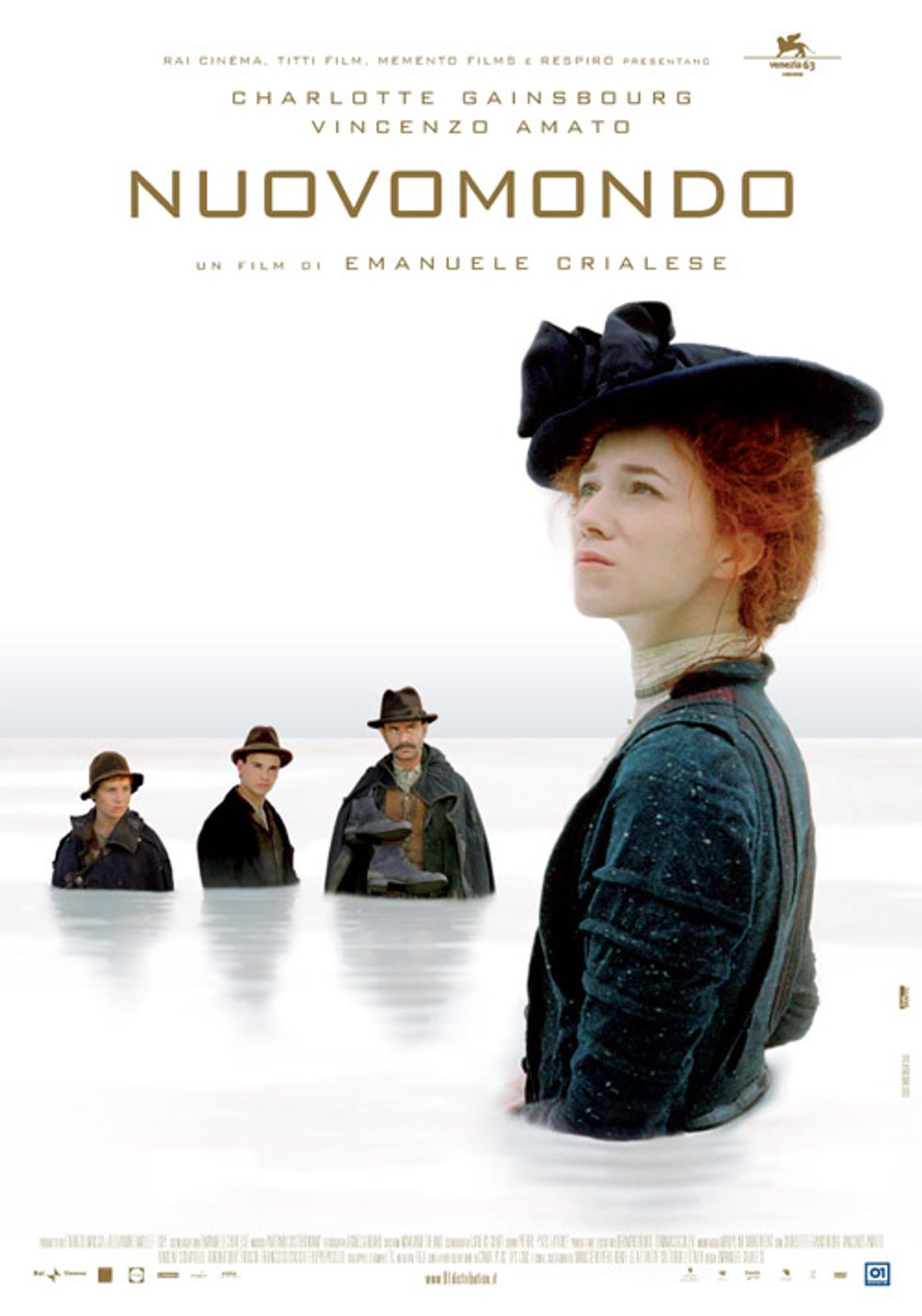 When I interviewed Charlotte Gainsbourg for the cover of the April issue, she told me about a film that she starred in while making her album, 5:55. She was ecstatic (and typically self-deprecating) about it: "It's a wonderful film. I'm not talking about myself—its really—just the film is incredible. It's called The Golden Door. It's an Italian film and we shot everything in Buenos Aires… It talks about the whole immigration from Naples to Ellis Island, of the Italians coming here. You sort of follow one family throughout the film. They start in Sicily, and take the boat from Naples. It's so original. It's done in quite a magical way, in that the rhythm is so special, its… He [Emanuele Crialese] is a wonderful director."
So naturally, I went to see it. And I can vouch for her enthusiasm. Firstly, cinematographer Agnès Godard shot it. She deals with the dream sequences and masses of people in confined spaces with zero claustrophobia. Vincenzo Amato stars opposite Gainsbourg.
I had not seen Respiro, Crialese's first major film, but I know people loved it. Gainsbourg plays a lone Englishwoman who suddenly tacks onto Amato's peasant family in Sicily before they board the boat (unaccompanied women were not admitted into US) to America, a country which they have never seen and only ever imagined: In their minds, it represents hope, fear, success, failure, the impossible and the sublime. Gainsbourg, foreign, aloof and outspoken in her corset and hat, does nothing to assuage these anxieties, although she is just as fearful. Amato and Gainsbourg's relationship is built on a mutual feeling of trust which plays out through stolen glances on deck. When they arrived at Ellis Island, I was as curious as they were to see what America was like.
The Golden Door (original name, Nuovomondo) opens May 25th in New York.