What better way to welcome the weekend than with some social media sniping! Today's pop star participants are former touring buddies Charli XCX and Marina and the Diamonds, and the subjects in questions are some very similar photos.
In a recent campaign for a limited edition perfume she created for UK brand Impulse, Charli was photographed in front of a bright tropical background, promoting the citrusy scent.
It bears a strong resemblance to the art for Marina and the Diamond's single "Immortal."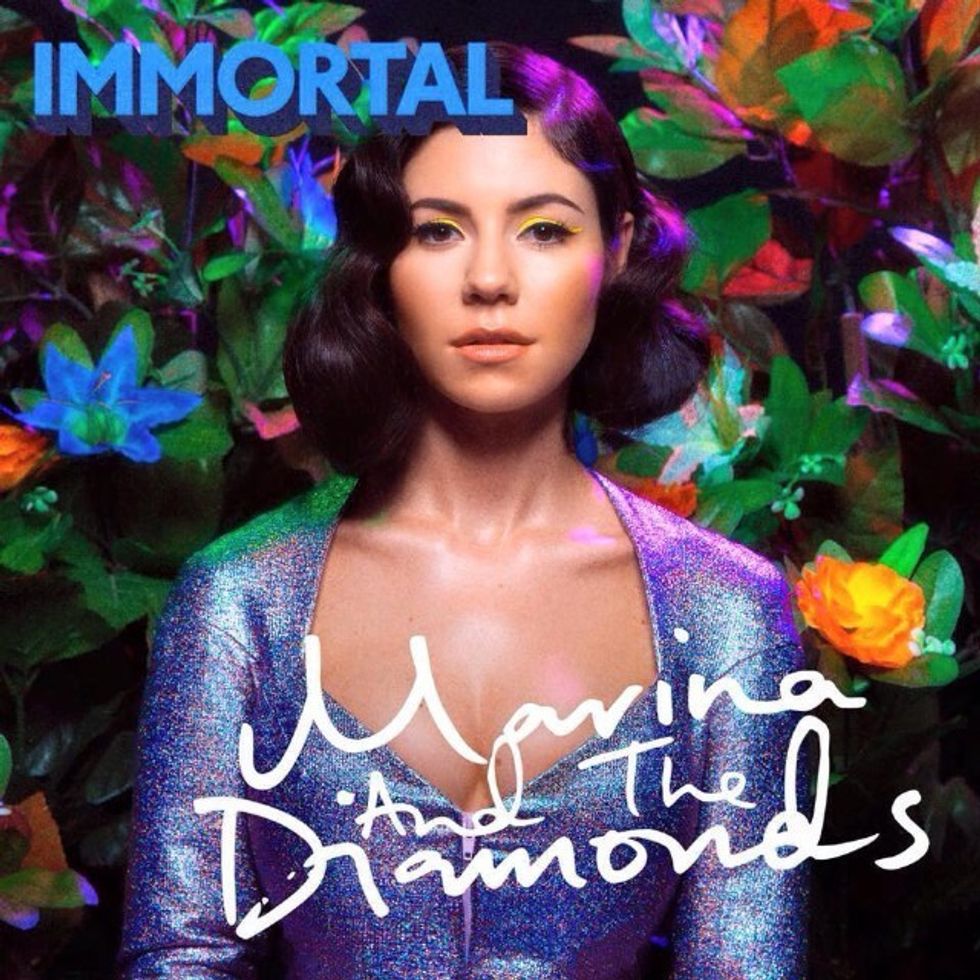 The similarity isn't too mysterious: Both were shot by photographer Charlotte Rutherford. (You might have seen her shots right here, like the fierce portrait of Gwendoline Christie, or Amber Rose as feminist icons.) Lush bright backgrounds and candy colors are Rutherford's signatures, and both Charli's ad and Marina's single art certainly share that aesthetic.

Marina reportedly commented on a since-deleted photo on Rutherford's Instagram, saying "That FROOT looks familiar." She followed it up with a tweet noting "Imagery is artistic property."
Imagery is artistic property. Please respect your fellow artists.
— Marina Diamandis (@MarinasDiamonds) March 10, 2016
Charli responded on Twitter to direct Marina to a post on her Instagram.
.@MarinasDiamonds i'm guessing this is aimed at me. if so, response posted here. sending positive vibes 💜✌️ https://t.co/2Cq3hmdGWc
— CHARLI XCX (@charli_xcx) March 11, 2016
fyi i'm not shading/dragging/beefing. that's not something I do. I'm just being direct and setting the record straight. 💜
— CHARLI XCX (@charli_xcx) March 11, 2016
There she explained, "I had not seen the artwork for the Marina And The Diamonds song 'Immortal', and it was not an inspiration for this photoshoot or the campaign as a whole. I've seen it now, and yeah unfortunately it looks similar." She went on to clarify that this was an unlucky coincidence, driven in large part by the needs of the perfume brand's advertising, and everyone needs to just chill out a bit and appreciate that it's Friday.
You May Also Like