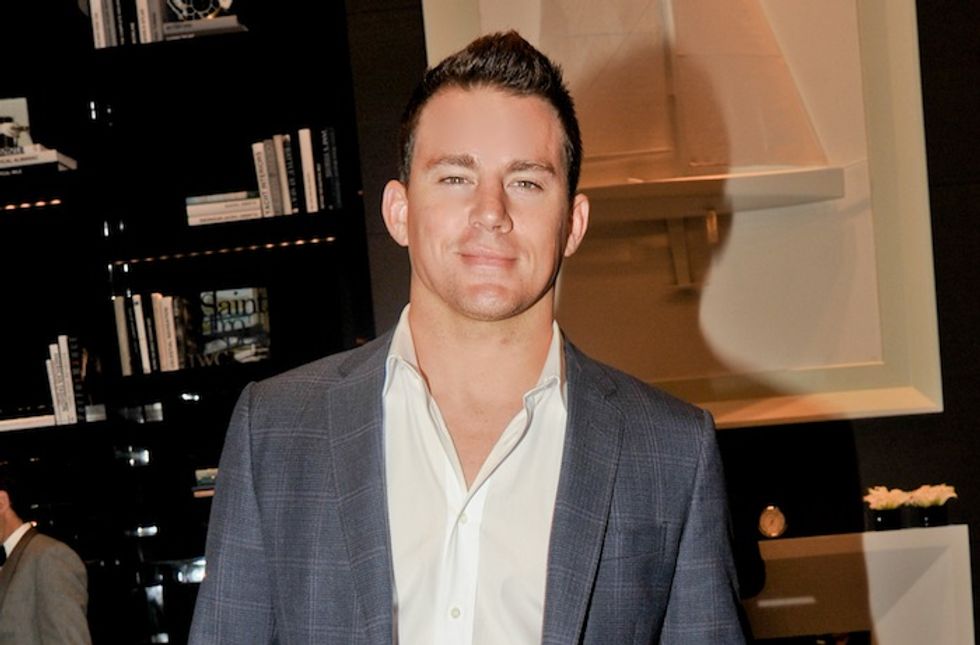 (Photo by Neil Rasmus/
BFAnyc.com
)
Channing Tatum seems to have embraced the fact that celebrities' private lives are public -- especially when they star in a movie about a stripping convention, as he will in the sequel
Magic Mike XXL
, premiering July 1. "I thought I'd expose myself... to your questions, " he cheekily (pun intended) introduced his
Reddit AMA
.
So, in case you have any burning questions about using the bathroom outside during a blizzard, concocting the perfect PB&J, or, of course, selecting a penis nickname, read on for some enlightening pieces of information about your boy Chan.
He's had some pretty, er, unique overseas adventures.

He's obsessed with a video game about
shooting pirates
.

As a
Game of Thrones
fan, he identifies with a
teenage king
.

But as far as fictional characters go, he's also pretty into Care Bear's lion and rabbit.

He's not his own biggest fan.

He finds that people become kinder when you strip them of their clothing, which could explain a lot.

His perfect PB&J is
dangerously cheesy
.

And, in his wildest dreams, it grows from a palm tree.

His zombie apocalypse survival strategy involves a crossbow, ninja chimpanzees, and Sandra Bullock's house.

And now, the moment we've all been waiting for...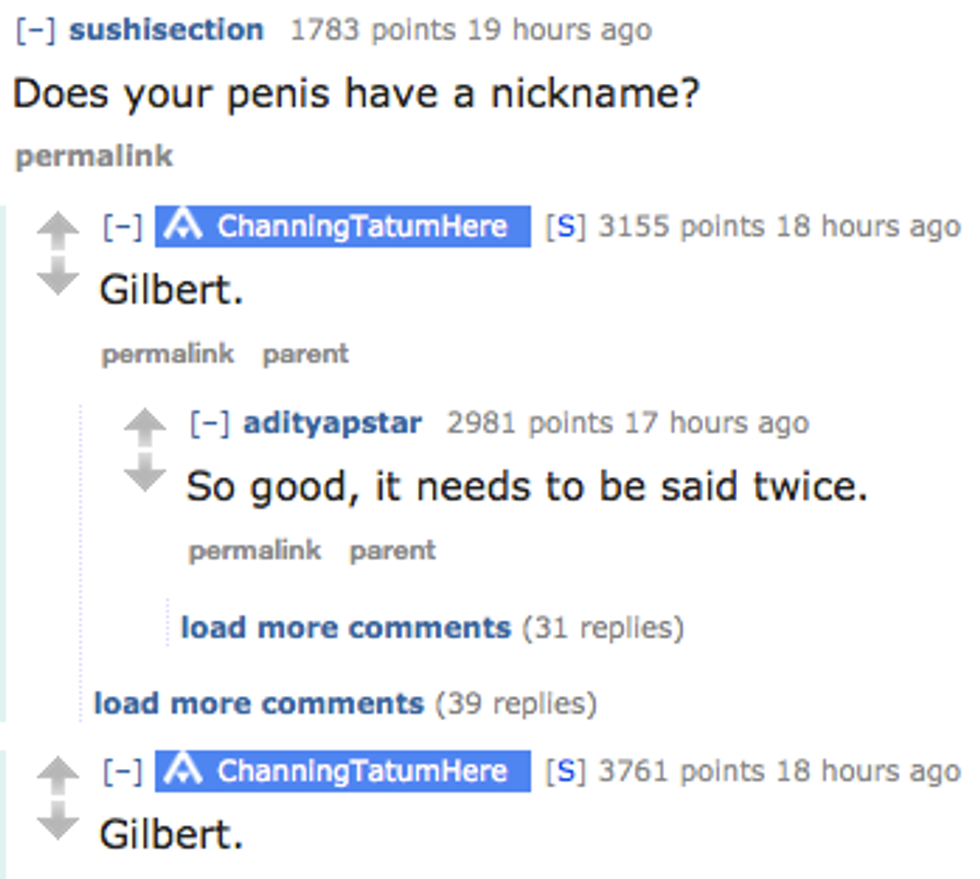 But it looks like Gilbert (or is it Gilbert Gilbert?) won't be making an appearance on screen.

Tatum also announced
a contest
to attend the Magic Mike XXL premiere, promising "a ginormous stripshow" afterward -- in case you haven't gotten enough, ahem, exposure to him.