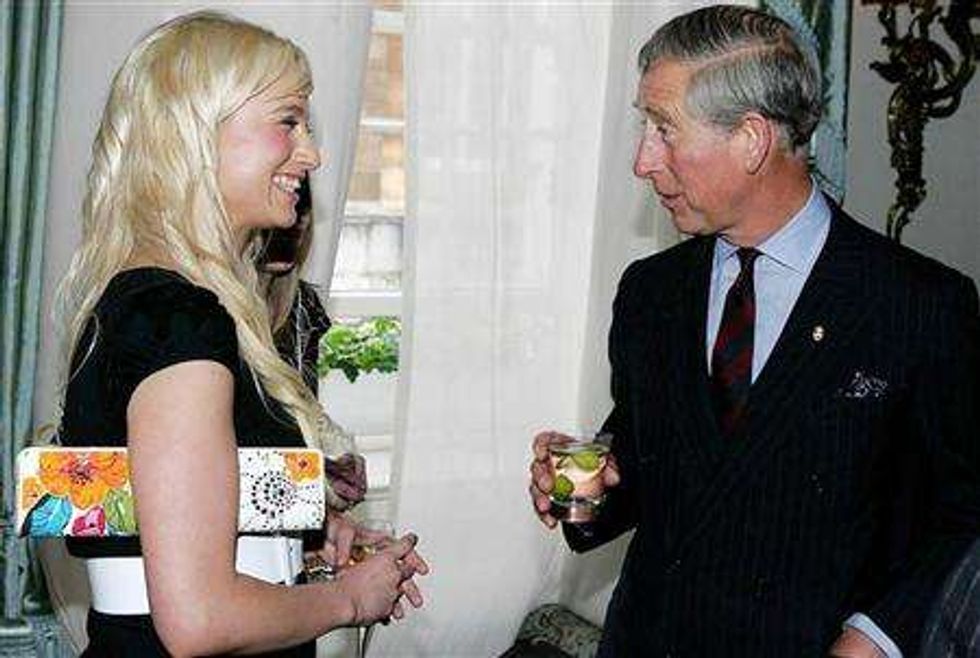 Nowadays being a celebrity is a career choice. Thoughout history one attained this level of accolade by virtue of unique talent or extraordinary accomplishment. Now the main criteria appears to be the application of will power, though this must be accompanied by the kind of superficiality that most appeals to a national TV audience. This appears to be true, not only here but in England as well: "In celebrity-obsessed Britain, Reality TV is the perfect new passport to publishing riches. No talent is needed, just a voracious hunger for fame."

Chantelle Houghton is a prime example. The producers of the British Reality series Celebrity Big Brother brought her in as a "fake celebrity." And she went on to beat the 10 other genuine celebs.


Chantelle Houghton has turned the celebrity circus upside down and earned herself a six-figure advance for her story.
Brought into "Celebrity Big Brother" by the producers as a fake celebrity alongside 10 genuinely famous personalities, the Paris Hilton look-alike had the last laugh, being picked by phone voters as the victor.
Her astonished cry of "Oh My God" became her catchphrase, duly repeated when she got engaged to Preston, lead singer from The Ordinary Boys, who appeared with her on the show.
After Random House signed her, Chantelle echoed the dreams of so many twentysomethings who now see instant celebrity as a career option:
"Oh My God, I never thought I'd have my own book. But as I've learned, if you want something bad enough and you believe in it, it really is possible to live the dream."
In photo Chantelle meets with Prince Charles
via Reuters