Lumps and Bumps Return
Since debuting in 1981, Rei Kawakubo's avant-garde designs at Comme Des Garçons have injected life and abnormality into fashion. Among her most iconic moments, the "Body Meet Dress, Dress Meets Body" spring 1997 collection may top the list. Lovingly referred to as the "lumps and bumps" show, the garments on display that season were stuffed with filler and padding at the hips, waist, stomach, shoulders and butt.
Over two decades later, the lumps and bumps have returned. Protrusions jutted out from every direction on Kawakubo's spring 2019 collection for a dramatic series of silhouettes that breathed new life into the infamous silhouettes that made "Body Meets Dress" one of the most important collections of her career.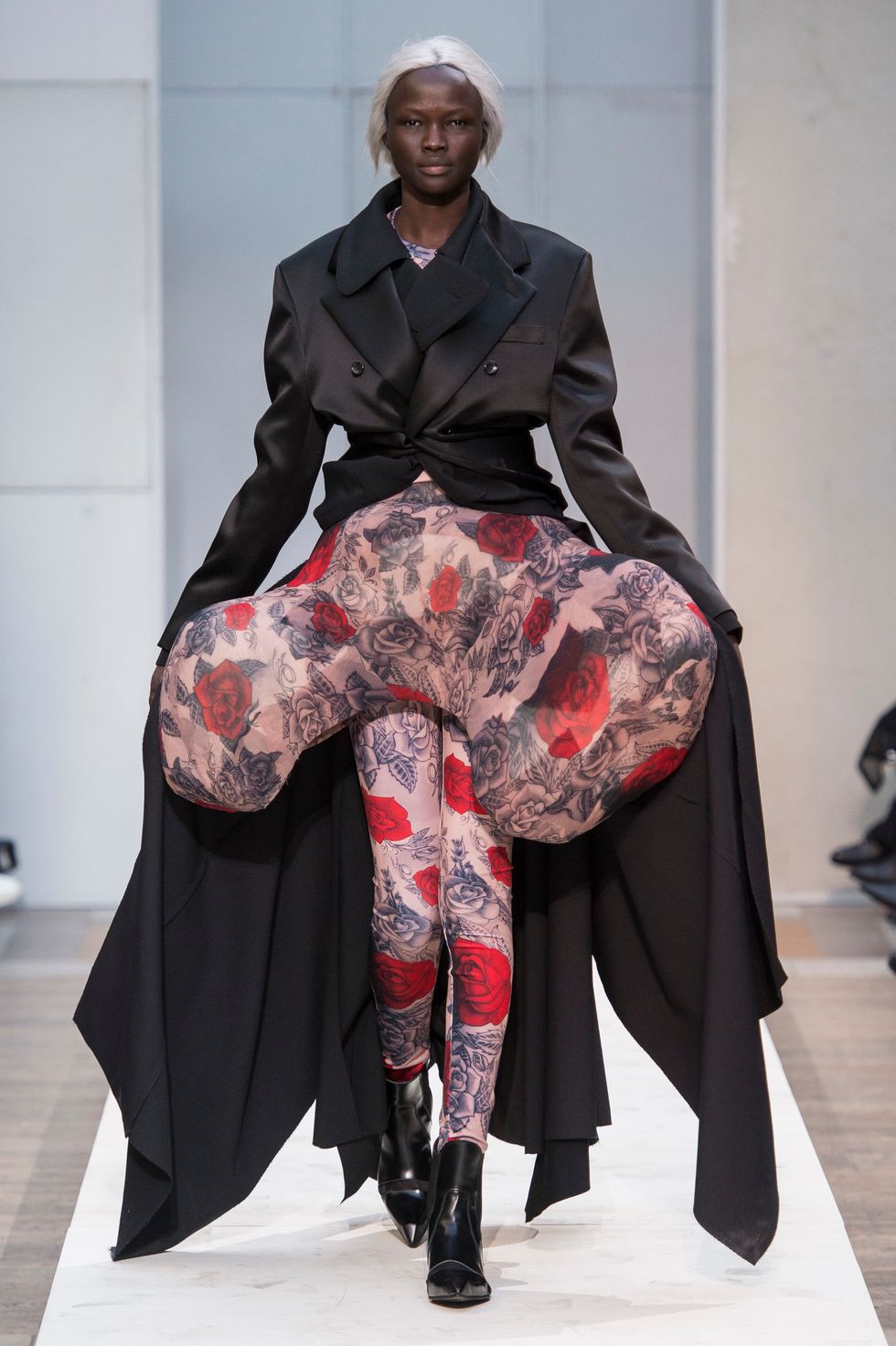 Slit Knot
Across the collection, Comme's fondness for deconstructed tailoring was on full display. Furry blazers and coats were presented with slits across the stomach while some coats simply stopped at the breast, cut short with ruthless abandon. On other garments, fabric was knotted into circular rings and bows on shoulders and down the front of jackets.
Shox and Awe
Comme teamed up with Nike for an ice white iteration of the Shox shoe they began rereleasing this year after a decade-long hiatus. The sneaker with the heel support system that Jerry Seinfeld and other dads fell in love with in the early 2000s was adorned with a silver chained "Comme Des Garçon" necklace wrapped through the shox.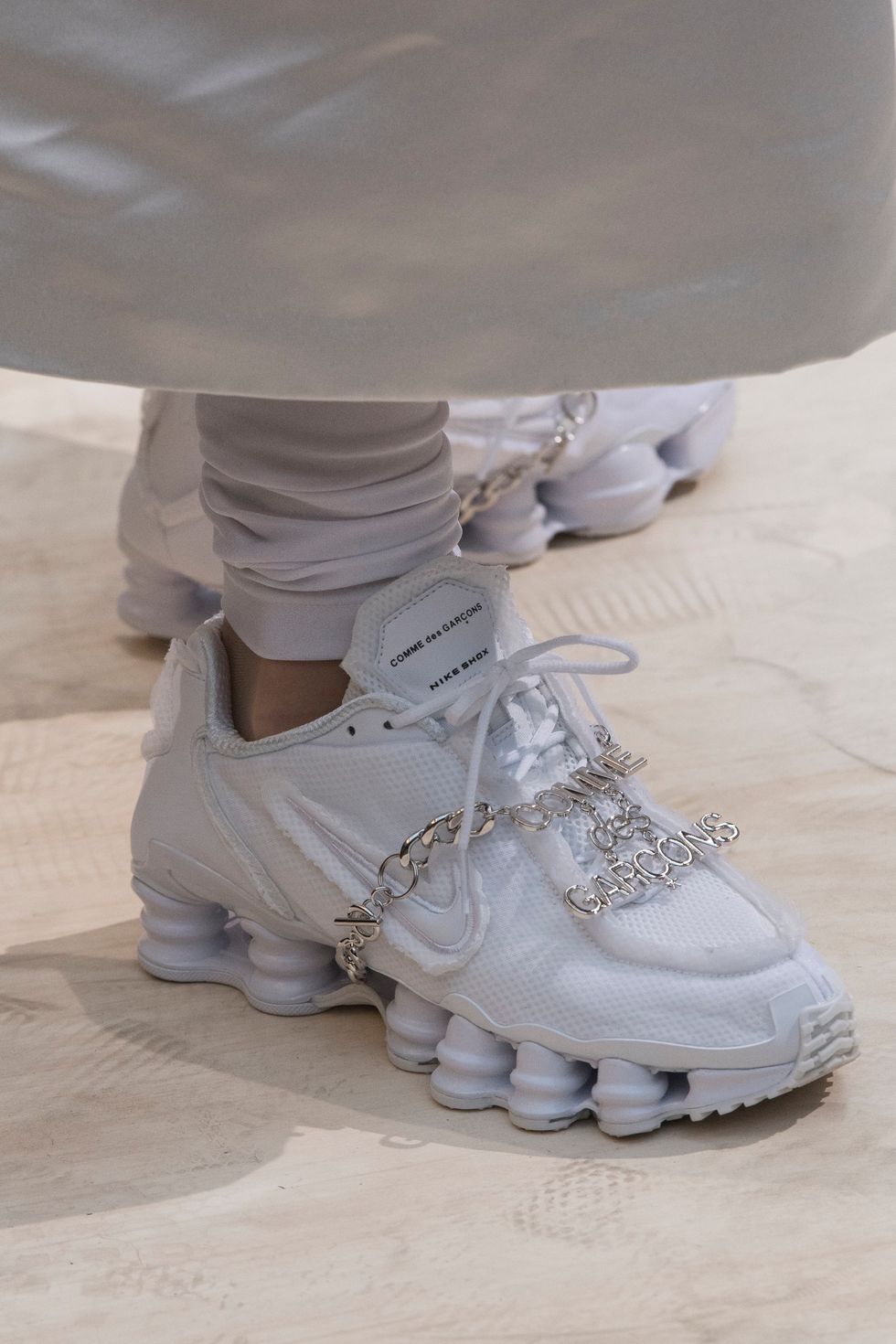 Prints
A few bold prints made their way on to Comme's runway this season. While the red and pink floral was a beautiful but unsurprising pick for a spring collection, Kawakubo also included a newspaper print and all-over CDG lettered variation.
Ariana Grandemother
In a styling choice that felt like a vision of Ariana Grande's granny future, Kawakubo's models all hit the runway sporting a shock of grey hair pulled back into a ponytail.