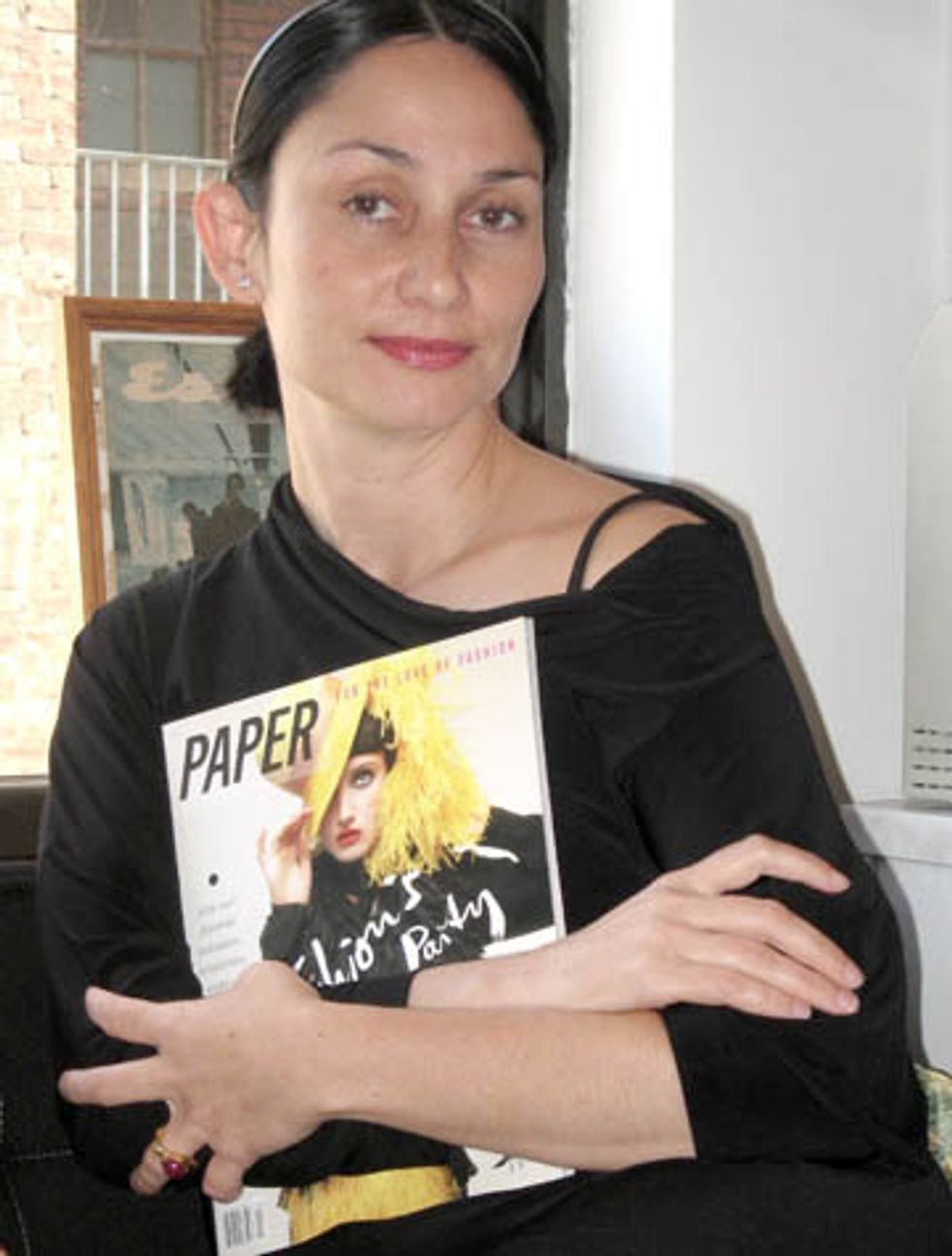 Our old friend Rose Apodaca stopped by the office to visit us yesterday (see photo above) and it was fun to catch up with her. After her long stint as the West Coast WWD editor, Apodaca set off to open (with her fiancé Andy Griffith ) a wonderful design store in Silver Lake (and now also on Abbot Kinney in Venice) called A+R.
The store is fab and taking up most of Rose's time, but of course, the fashion world can't keep their hands off Rose and keeps luring her to do more writing and editing. She's been working for the L.A. Times in her spare time on their style section and writes for PAPER sometimes as well! She's a bundle of energy and came to New York for a dinner in honor of the new book she collaborated on with stylist-to-the-stars Rachel Zoe called Style A to Zoe.
Rose is getting hitched to Griffith next weekend in Baja at one of my favorite old time campy Baja hotels called La Fonda. She told me she's hired a bus to bring all her rowdy friends who will put on a pre-wedding talent show -- including Magda Berliner, who made her dress. Sounds like fun, although I'll miss it because I will be dingling my triangle at the Hollywood Bowl with Carol Channing. It's all so L.A., no? check out Rose's new blog here -- it's really fun!