Comedian/artist Casey Jane Ellison brings her genius to a hilarious new short featured on The Cut earlier, titled "U R $ (You Are Money) with Casey Jane Ellison," where the comic gives us advice on how to make that big money.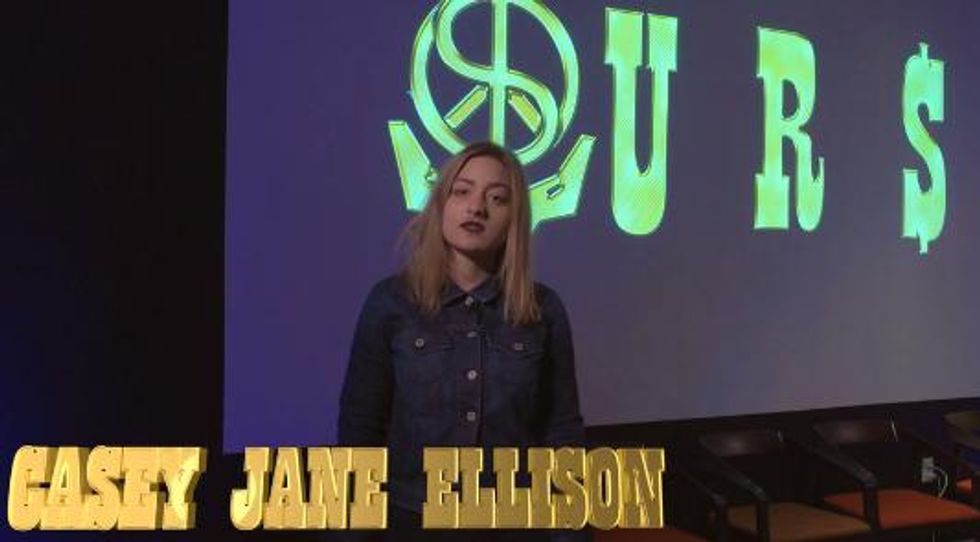 CA$H, to be specific, without which, "you cannot get shit, not no health, not no education, not no laser treatments.
In the video, filmed at Red Bull Studios, Ellison informs of many things, mainly that she is very rich, and that we are all ho's, and that once we know we are, in fact, a ho, the ca$h will truly begin to flow.
"You don't want to be the last to know you're a ho," Ellison says to her unseen crowd. She launches into a cry-worthy anecdote about "the last time" she was the last to know she was a ho, in middle school.
CJE then hosts a panel, featuring successful, cash-oriented folks, like Leilah Weinraub, CEO of Hood By Air, and presses them about how to make that paper, and the concept of money, in general, all while interjecting her own, glorious tangents and manifestos.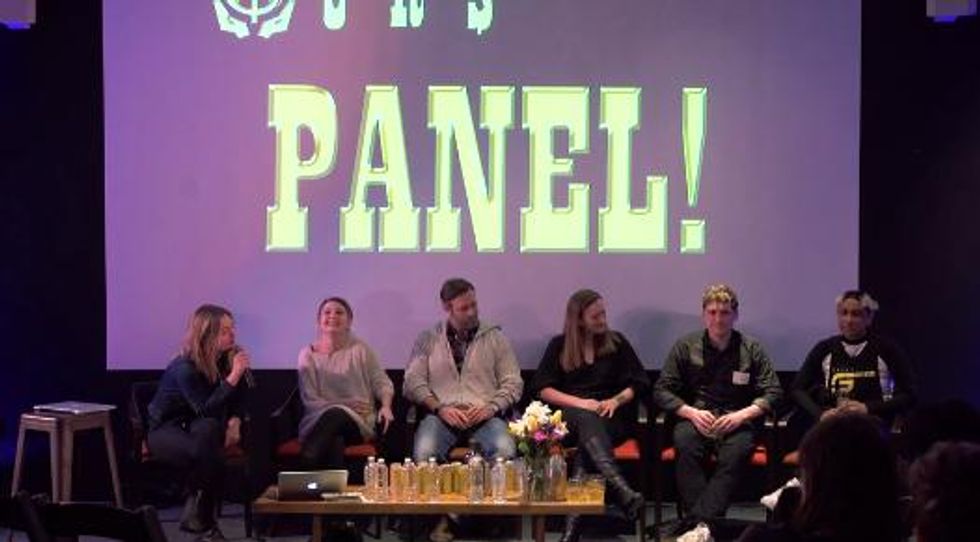 Bless you, Casey.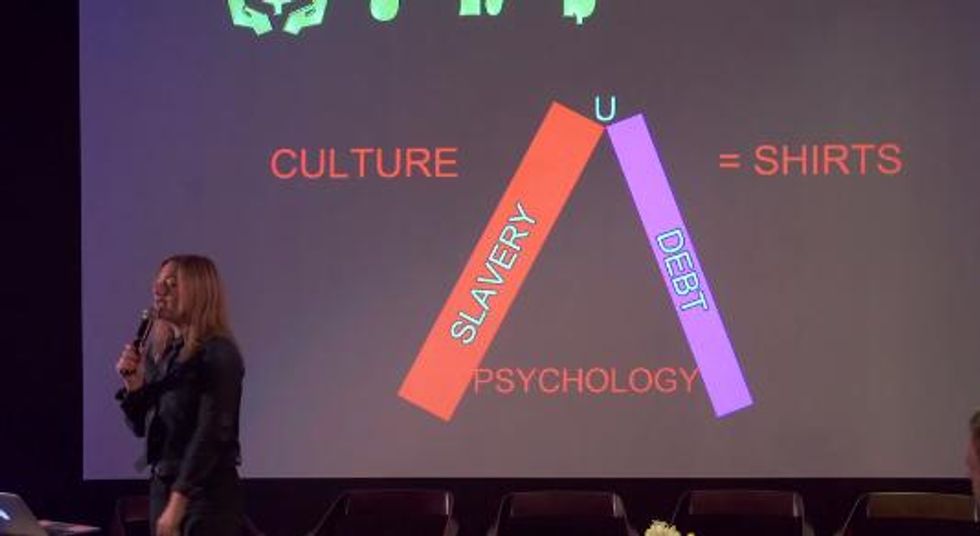 Watch below.