Casey Affleck was on The Late Show with Stephen Colbert last night to promote his upcoming crime thriller Triple 9, and things got pretty criiiiiiiinge, pretty quickly.
Joking on his 'inventor dad who reluctantly going to his child's choir concert' attire, Colbert told Affleck, "Thanks for dressing up!"
Casey--appearing a bit...detached--didn't seem too thrilled about the comment, and told the host he was "rude," especially since he took the time to come on the show.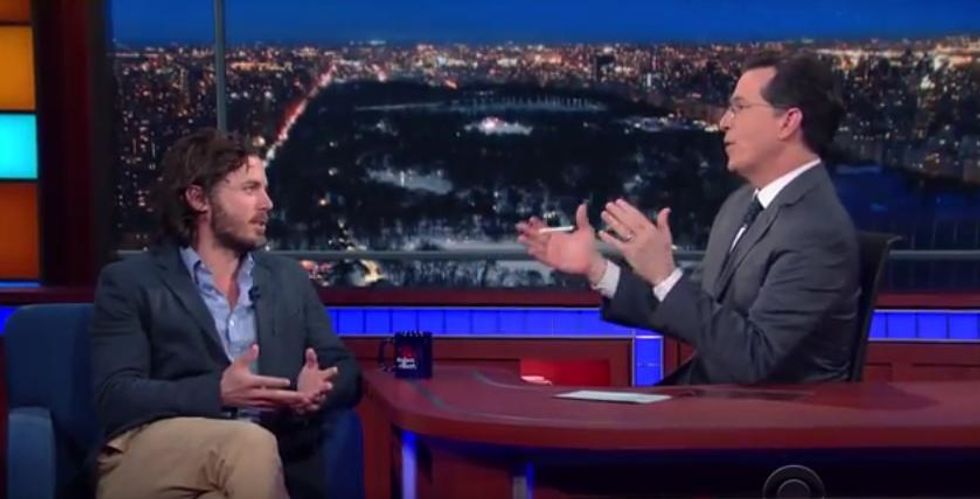 And then I screamed into my hands.
It gets even worse, when Colbert admits that he'd only watched an hour and ten minutes of Triple 9, and had to stop to help his son with his science homework (REASONABLE!)
Casey didn't seem to think so.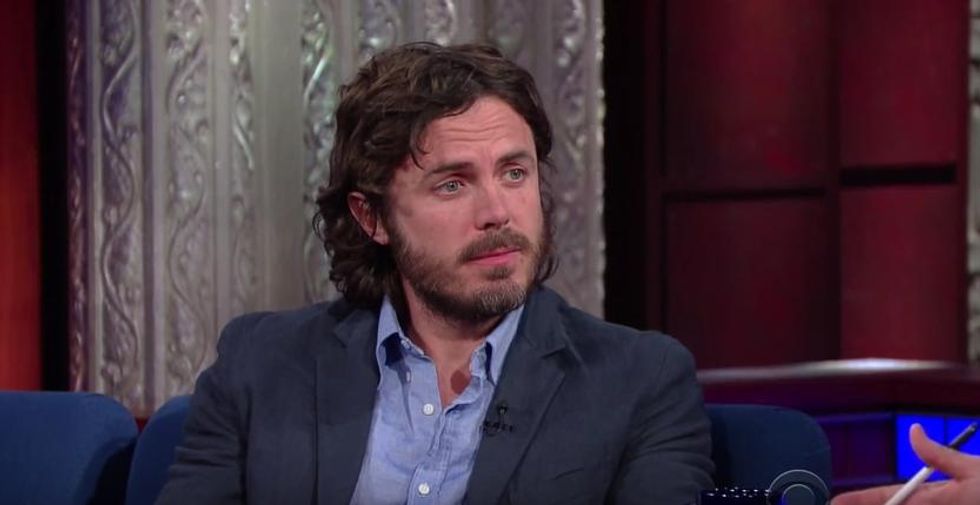 Unclear if this wasn't all some sort of motif a la his brother-in-law Joaquin Phoenix 's troll-fest I'm Still There (which Affleck DIRECTED).
Whatever journey Affleck was on yesterday is one I hope to never be on myself.
Watch below.