Today is an emotional day at PAPER HQ -- because we're too psychologically and emotionally devastated to truly acknowledge that Eugene Carey O'Donnell is leaving PAPER for the sunnier, less cynical climes of LA.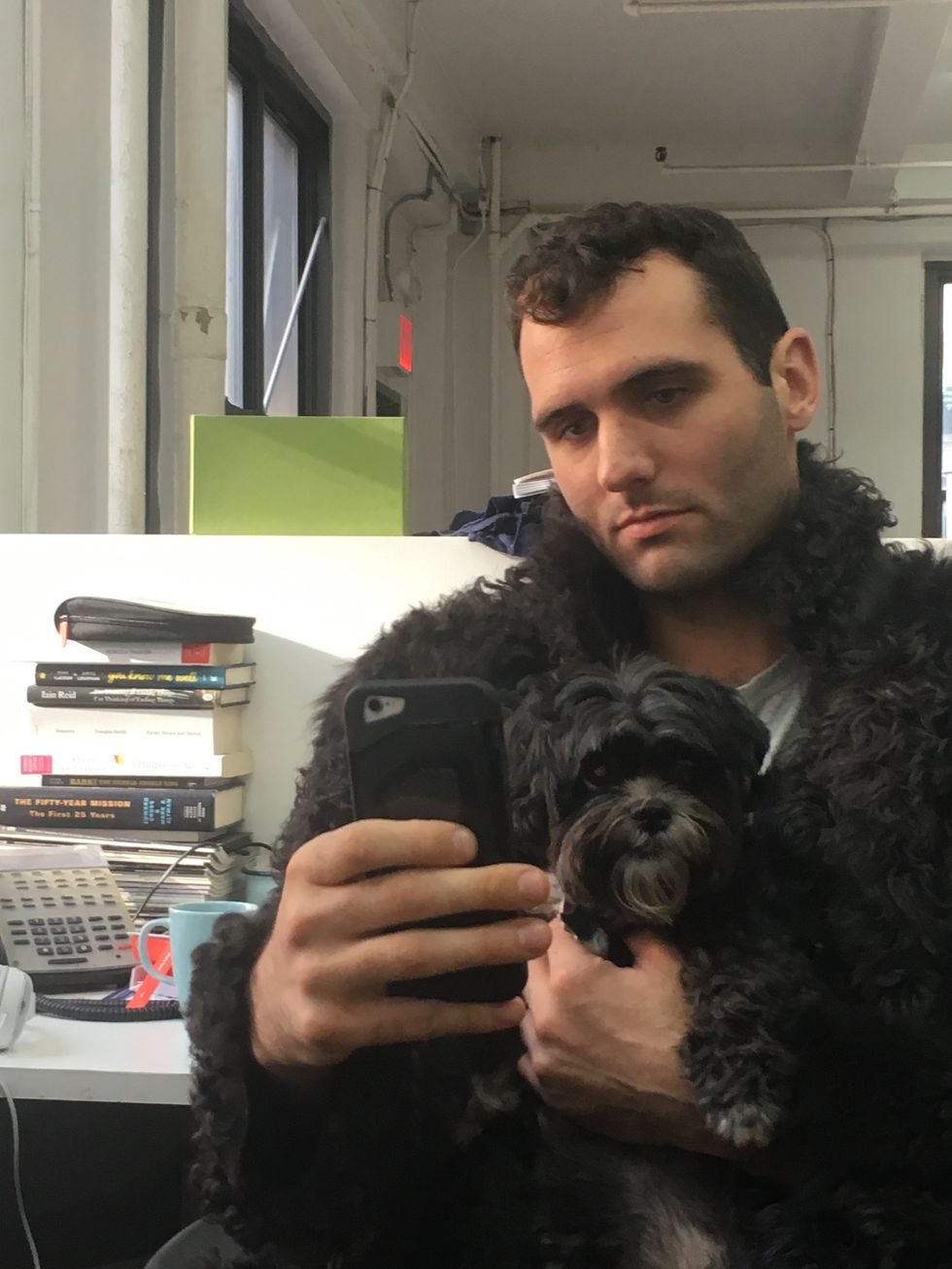 Right now, Lindsay Lohan is undoubtedly sprawled in her Grecian den, where she takes a moment from deep contemplation of our global crises (Brexit, how to get the precisely right energy drinks to refugees, etc.) to sigh deeply and -- in her gloriously confused trans-European accent -- sigh, "Who will trumpet my triumphs to the world now? Who else can simultaneously gently mock and also celebrate me?"
Did she delete all her Instagrams in an act of mourning when she heard PAPER's foremost LiLo correspondent would be going to write for TV? We have NO proof that's NOT the reason.
But Lindsay is not the only person left bereft. PAPER is losing a writer with an inimitable talent for taking banal items of celebrity news and turning them into transcendently funny, wry, and silly moments that make you feel like you're not merely consuming gossip, but like you're in on a smarter joke. Who else can spin Kardashian kake drama into a musical farce? Who else will divine which celebrities are witches?
We will miss Carey terribly. But just like Blake Lively in her breakout role in The Shallows, we know Carey will re-emerge from the foaming depths--a hot, dumb new basic LA, juice-drinking gay beau et al.
Without getting too TTT, we wish our chicest coworker the best colonics, cacti and zumba classes an LA lifestyle has to offer. Oh, and for a run-in at The Grove with his favorite nightclub mogul, Lindsay Lohan, of course.
We love you, Carey. We salute to this, the most Carey track to ever exist: