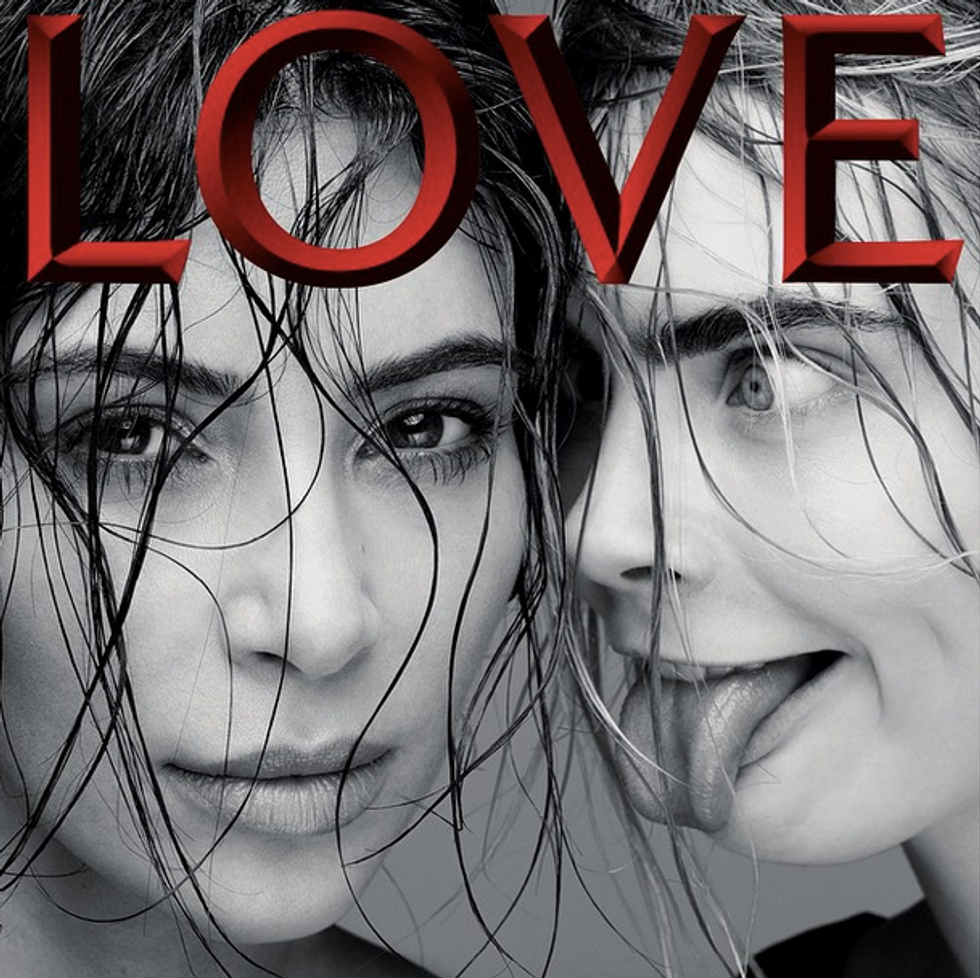 Renaissance woman Cara Delevingne, who is making significant headway on her New Year's resolution (world domination), has been busy guest editing the next issue of Love magazine.
We already knew that a
brow-less
Kim Kardashian
is set appear in
Love
's Spring issue and now the official cover has finally been revealed. Like the supermodel's
Love
cover shoot with the
other
headline-making spawn of Kris Jenner, Delevingne really gets up close and personal with Kim K. Like,
really
close -- in a slightly creepy, "I can see into your soul and now your soul is MINE" type of way.
Inside the issue, Cara Delevingne interviews Kim Kardashian and hopefully uncovers more of her fellow cover star's favorite Vine videos because we will ALWAYS need more
"Broom Broom, get out me car" moments
. See more photos of Cara and Kim in
Love
, below.