Under the moniker Car Seat Headrest, 23-year-old Will Toledo makes fuzzed-out, guitar-driven power-pop songs that also comment on their status as fuzzed-out, guitar-driven power-pop songs. His sun-bleached melodies dig deep in the brain while the lyrics offer mid-song meta analysis on the creative process, a director's commentary on top of his surging lo-fi jams. See, for example, "Times to Die," Toledo's state of the union about his position as a struggling musician and budding adult.
"All of my friends are getting married/All my friends are getting right with God/All of my friends are making money/But art gets what it wants and art gets what it deserves."
Joining me at the bar of Peter Luger Steak House, a famed joint in Williamsburg, Brooklyn, Toledo thinks for a moment about the extent to which his artistic pursuits have impinged upon his accumulation of adult experiences. It turns out he has gone to a wedding (his sister's, awhile ago, it was "low-key") and a funeral (one, "no one close to me") recently. It's easy to wonder about his lack of life experience, as it seems like the only thing Toledo ever does is make music. Teens of Style, his current album and debut for new home Matador Records, is technically his twelfth album in five years.
He orders nothing at all, while his band mates, Matador boss, and PR people get seated at a table deep within the restaurant. Wearing a tousled moptop and a hoodie, Toledo props his head lackadaisical on his propped-up hand, itself propped up on the bar. Musing quietly and slowly, he doesn't strike you as the rockstar type. Don't let the reservedness fool you — the strongest moments of his wildest songs reveal shadowy turmoil for artistic pursuits.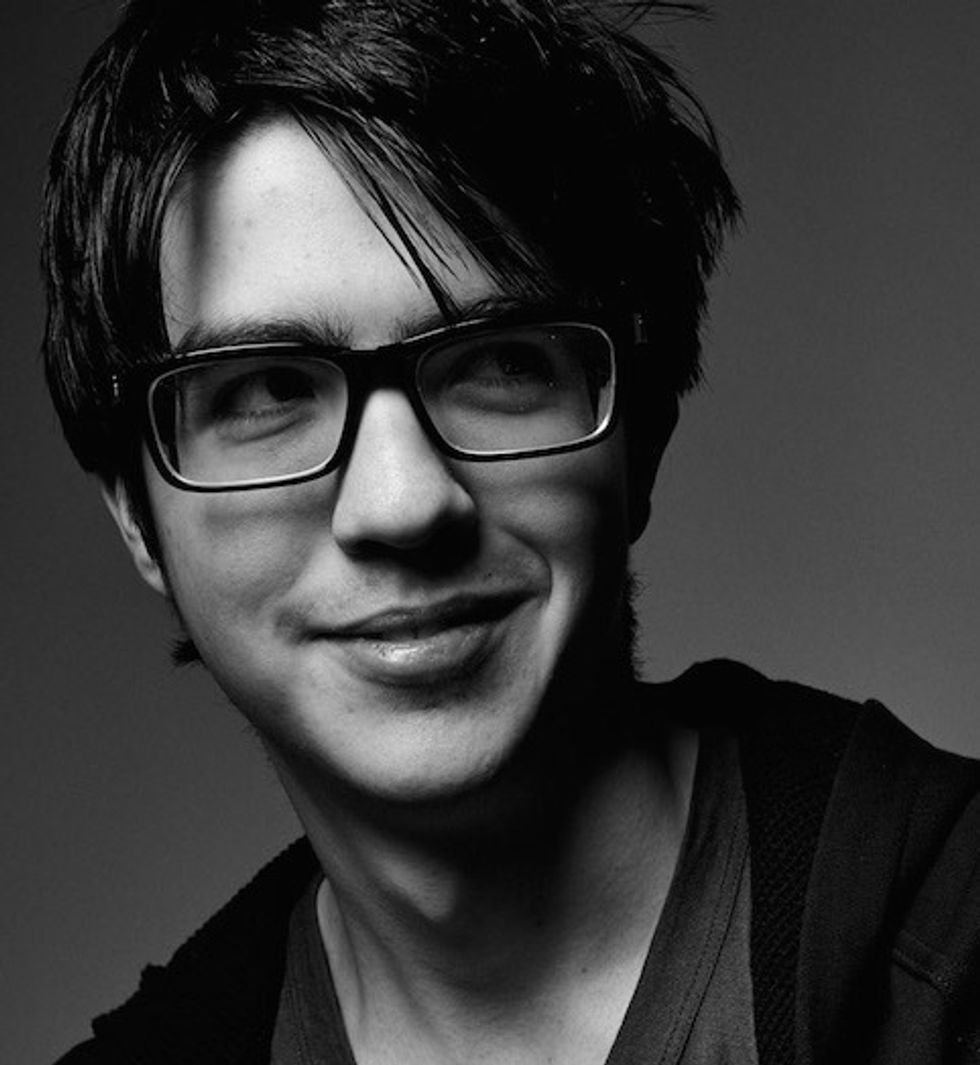 A sort of greatest hits album, Style is a collection of re-recorded and cleaned-up versions of songs culled from his extensive back catalog. He had a lot to choose from; he's been releasing albums on BandCamp since 2010, eventually achieving 25,000 downloads on the self-publishing music platform. The label reached out to him.

"Even after I released Twin Fantasy, which is kind of the fan favorite," he says of his seventh album, which came out in November 2011, "it took maybe two years before it really started getting popular. I was frustrated with how slow it was going, but I trusted it would continue to build, and that proved true."
He generally went it alone on his early work, which spans from unintelligible anti-folk to visceral experimental psych jams, with Toledo's voice verging stylistically between the monotone tracts of Bill Callahan to towering harmonies reminiscent of Brian Wilson. It's a massive body of work that shows Toledo's refinement over time. The songwriting matures, the production is better (the project is named for his early tendency to record vocals in his parents' car), the performances are more confident and clear. His first four albums, named sequentially ( 1, 2, 3, and 4) now come with a disclaimer: "Please Media Outlets: DO NOT LINK THE NUMBERED ALBUMS BECAUSE THEY'RE NOT VERY GOOD." Other artists getting called up to the big leagues might just scrub their early work from the web; Toledo seems to embrace the process.
"It's looking at where I was and what I don't like about my old stuff now and avoid doing that in the future," he says. "I hope that I'll be more mature in a few years, but I have to be content with where I am now, which I more or less am."
He has plans to broaden his work thematically, as well as to venture more into the realm of dance music. But right now, he's fielding press inquiries and rehearsals while living in Kirkland, Washington, outside Seattle. He recently decamped from Williamsburg — Virginia, that is — where he studied English at the College of William and Mary. It's easy to hear the literary quality to his lyrics, with more specific references coming off as personally significant rather than intellectually posturing.
"I don't believe the artist is dead," he says, explaining his journey in relation to his music — his growth as an artist is part of the project. "Context still matters."
In that regard, he references the relentless output and general aesthetic of Jandek, the Texas outsider folk artist who has released dozens and dozens of albums. That obsessive workflow is also similar to Bradford Cox of Deerhunter and Atlas Sound, another prolific artist to whom Toledo is often compared. Incidentally, Car Seat Headrest put out an album called Monomania in November 2012 —a title Deerhunter used for their own May 2013 LP. "The cosmic indignity of it," Toledo says of his record not making as big of a splash.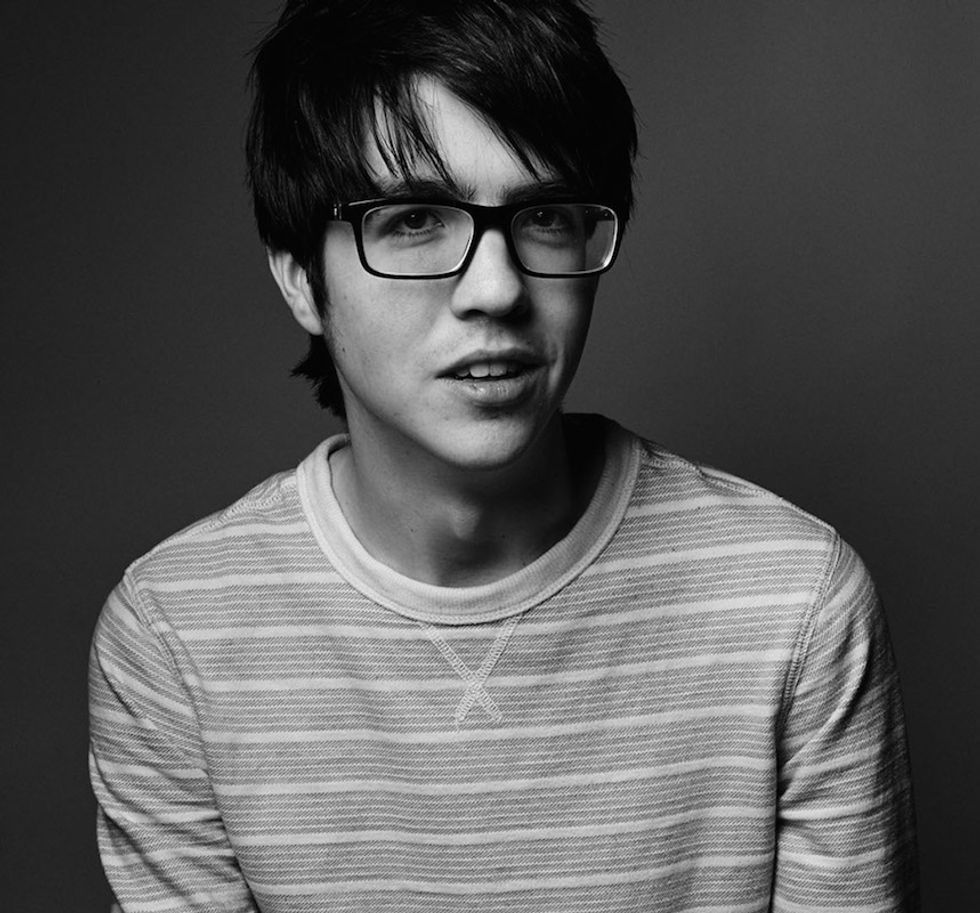 Live, he can take on the dour posture of The National's Matt Beringer, but only for a moment — Toledo quickly wends his way from low-register musings to desperate hollers. He's got the vibe of a much more self-aware McLovin. That's to say he's a bookish, bespectacled frontman who thrives on solipsistic proclamations, frustrations with social expectations, and the release of unease. Hell, even a clumsy sexuality is a touchstone of some of his lyrics (from "No Passion,": "in my wildest sexual dreams I dream/that I'm watching porn/but there's too much sunlight/shining on my laptop monitor/so I can't see anything with any amount of clarity). All of that builds to moments of wild self-discovery. And as intimate as it is, there's something familiar about his sentiments, ringing painfully true in this age of anxiety.
Though the Teens of Style collection just came out, Car Seat Headrest will put out a proper LP, called Teens of Denial, early next year. It's the first tome Toledo moves out of his home recording situation to a proper studio. Though he can barely keep up with the buzz around him, it's the trust he's built in his own work that keeps him moving.
"This is what I wanted. And now I'm getting it."
(Photos by Lee Morgan)
You May Also Like