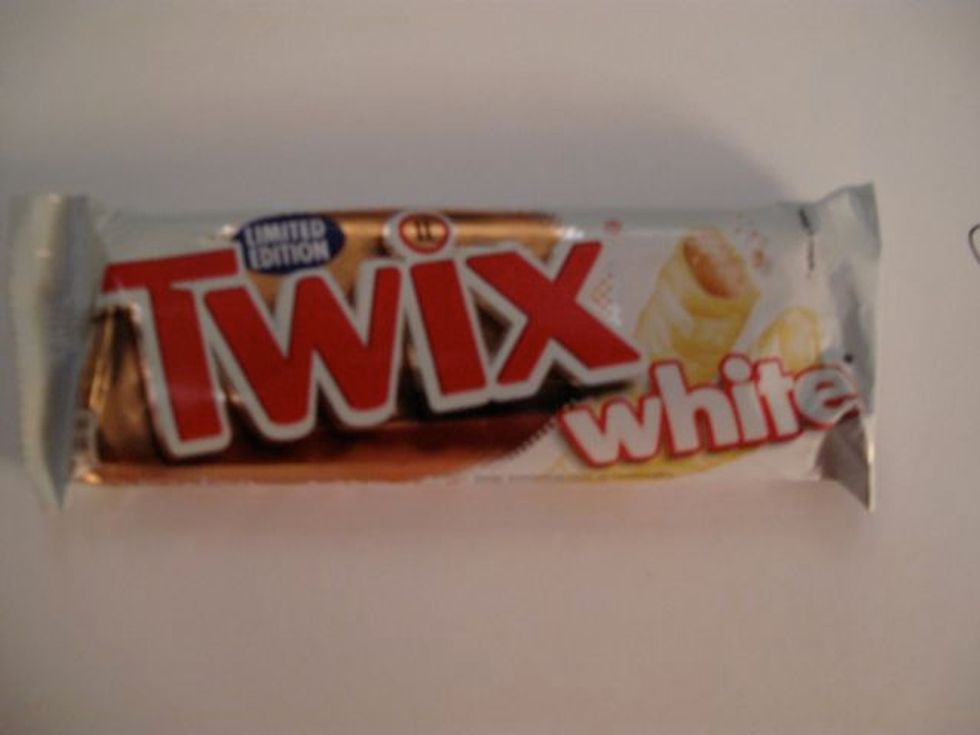 The only time I ever liked the character Grace Adler on the sitcom Will & Grace was when she was talking about how the best part about going to Europe was tasting what each country's Coke tastes like. Mr. Mickey  -- a/k/a PAPERMAG's resident candy critic the Candy Man -- full agrees. It's also fun to see if they have different names for your favorite candy bars or what kinds of local snack treats exist.
Well on my first night in Paris, during Nuit Blanche (White Night) where the city's cultural institutions stay up way into the night to allow patrons to visit in the wee hours. MM stumbled upon Twix White. It's a limited edition candy bar. Sadly, it's not particularly tasty -- although the white chocolate has a different flavor from the regular milk chocolate one usually gets with a Twix. 
Please excuse the blurry photo -- I was in a hurry to gobble up the once-in-a-lifetime snack and didn't notice the photo was blurry 'til after the candy bar was long gone!!!