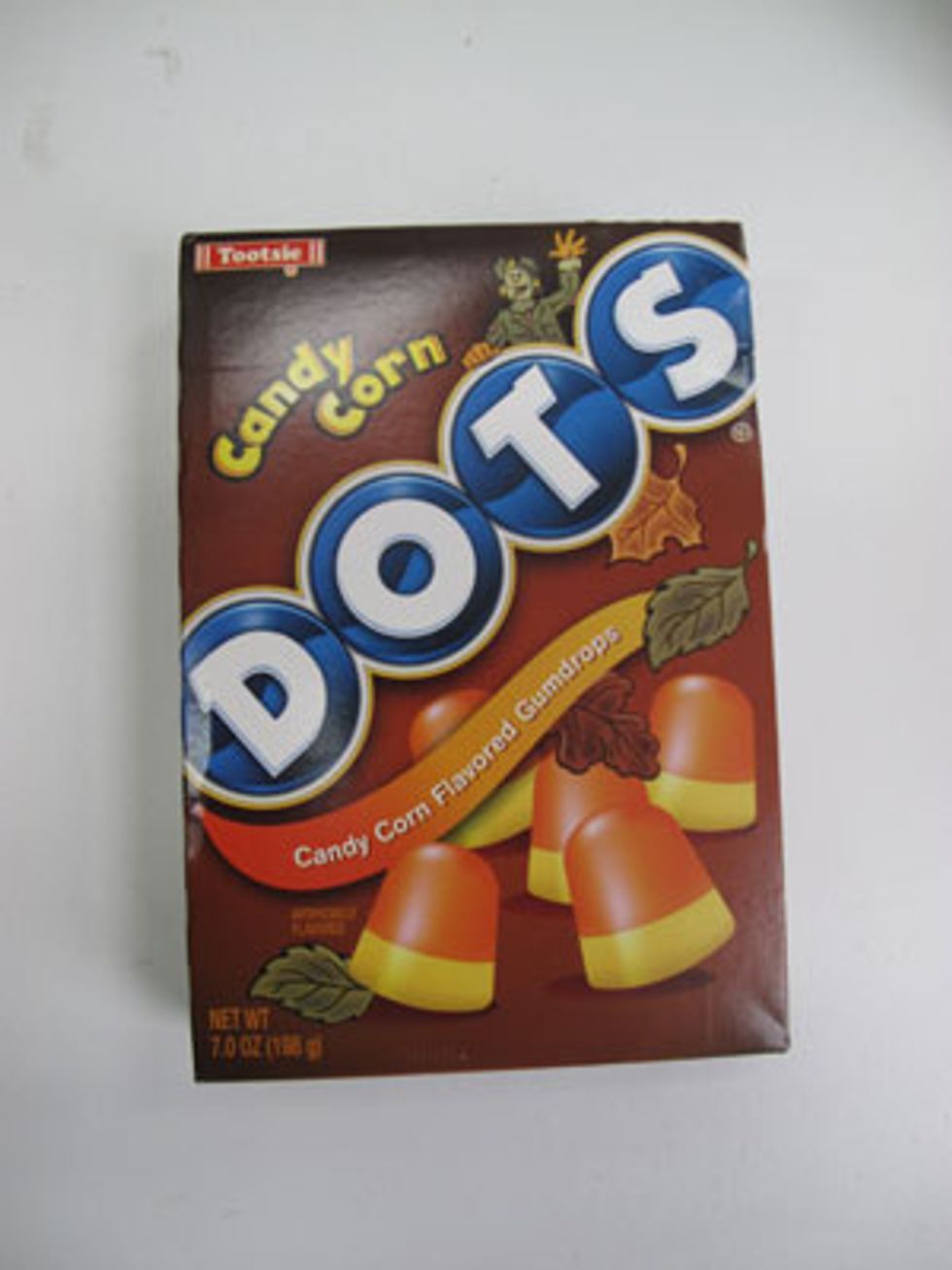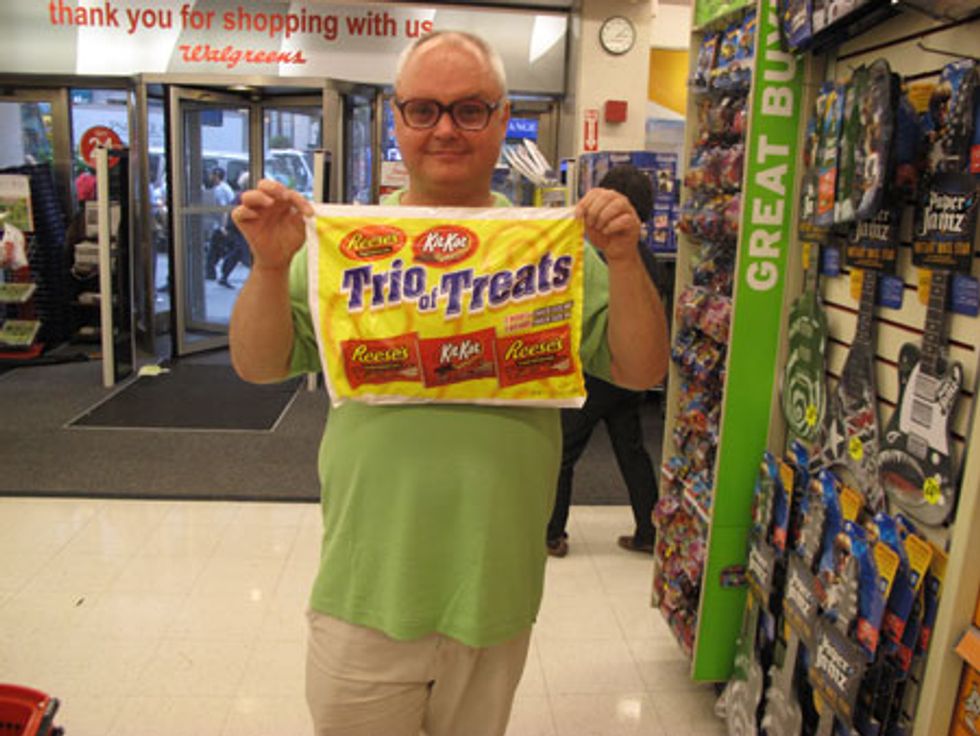 Halloween is coming and you know what that means: Lots of crazy stuff in the candy aisle at Walgreens!!! Here's a shot of Mr. Mickey holding up a family-size sack of yumminess at Wag's.
Though the Reeses' and Kit-Kat "Trio of Treats," was alluring, what caught our eye this week are these new Candy Corn-flavored Dots. Now we loves loves loves us some candy corn. It's our favorite. But sadly, Brach's Candy Corn contains the non-vegetarian gelatin which makes it impossible for a cruelty-free cutie like us to eat. But you know what are gelatin free? Dots.  When we stumbled upon this new Dots flavor, we were so hopefull that we'd finally found the answer to our Candy Corn conundrum. Unfortunately, however, this is a case of two good tastes NOT tasting good together. Maybe candy corn is so fun because of its pleasingly waxy texture? Or its tiny, nibble size? All we know for sure is that there's something too creamy about these, and the fresh, clean quality we love about Dots is gone. I do, however, love the packaging.


We asked some of the kids around the office what they thought. Here are their responses.
Brittaney says: "It was okay. It sort of tasted like eating butter, though."

Elizabeth says: "An abomination."

Monica says: "Tastes like a sweet hard-boiled toffee-flavored egg. Ew."
Diane says: "Hated them! They Had a fake chemical taste."
In other words, don't quit your day job, Candy Corn Dots.