he's the best with his fans 🤗💕 pic.twitter.com/1HgnWaCwJH
— Team Calvin Harris (@CalvinHDaily) June 16, 2016
Calvin Harris left his crib today sporting a fresh pair of Yeezy Boost sneakers to the gym. Many are interpreting this as a diss toward Taylor Swift, whose relationship with Harris recently snapped in half after 15 months of dating.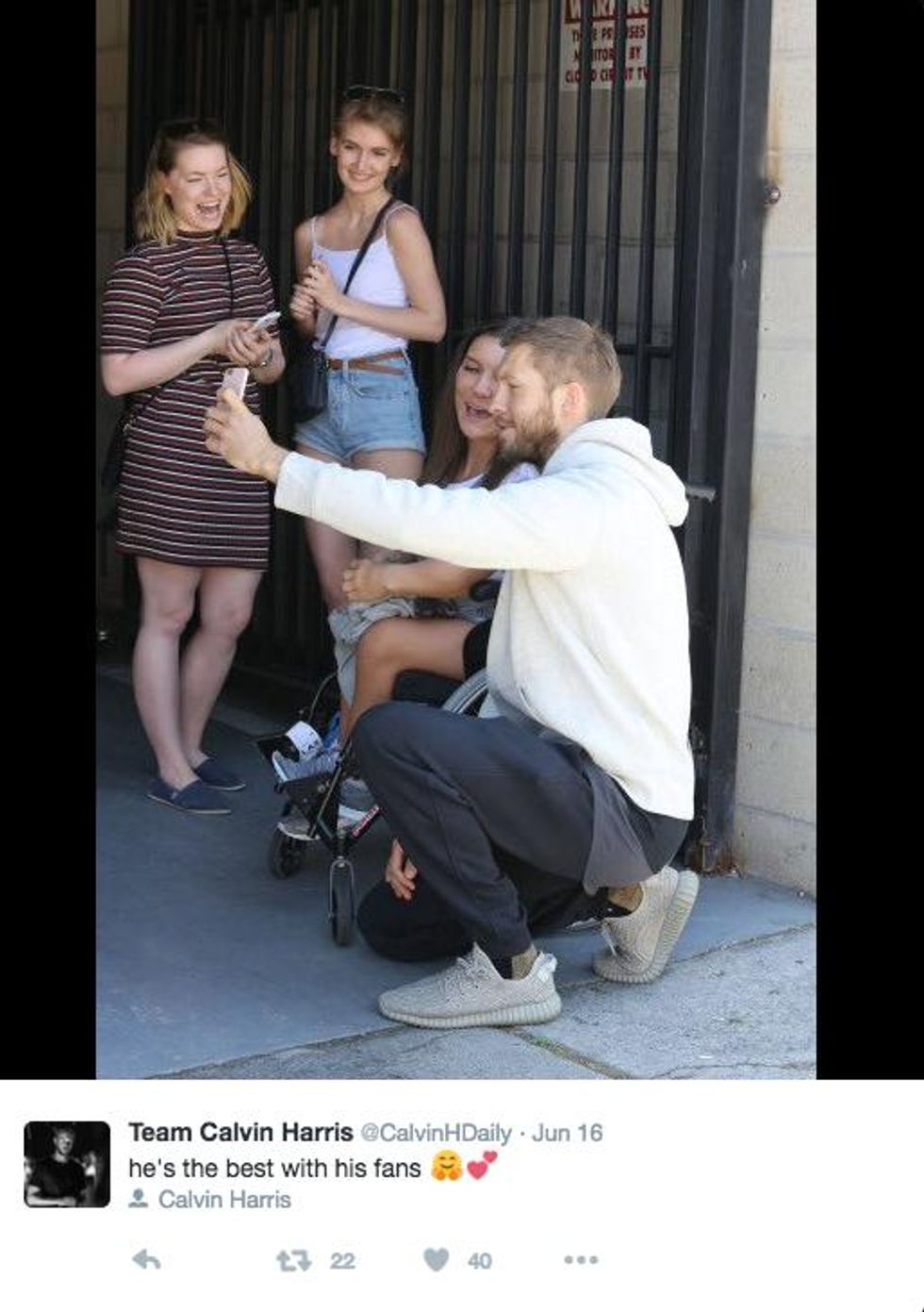 The timing for Harris to just HAPPEN to go out in his Kanye West-designed Boosts seems a little off, considering Swift has been feuding with Kim Kardashian and West following Kardashian's recent quotes about her in a new GQ cover story.
Mind you, Harris once defended his ex following the fall-out over West's lyrics about her on Life of Pablo single, "Famous," which many (including Swift) condemned as misogynistic and featured West referring to her as a bitch and alluding to having sex with her.
Harris and Swift, however, both apparently missed the 'High Road' exit on the Petty Break Up Expressway, with photos of Swift and her new boyfriend Tom Hiddleston canoodling on the shores of Rhode Island coming out this week and Harris subsequently deleting all photos of Swift and him off his instagram and unfollowing Swift on social media. Sure, Harris' Boosts could have been an innocent footwear coincidence (maybe he loves Boosts for their premium suede arch support), but clearly subtlety does not come easily to these two.
Like misery, petty loves company.
Splash photo via Harris' Instagram.