Calvin Harris, whose relationship with Taylor Swift recently ended after 15 months of dating, has been getting his petty on. The pettiness, apparently spurred by Taylor Swift's quick rebound with British actor Tom Hiddleston, has been as follows: 1. venturing outside rocking Yeezy Boost sneakers, which many spectators interpreted as an insult toward Taylor Swift; 2. unfollowing Taylor and her brother Austin on social media, as well as deleted most photos of her from his Instagram; and 3. re-following Taylor (and her brother!) on Instagram, only to curiously follow GQ (super petty considering the fact that Kim K recently called out Taylor in GQ's pages).
Taking the petty up a notch, Calvin had this to say via Instagram comments today: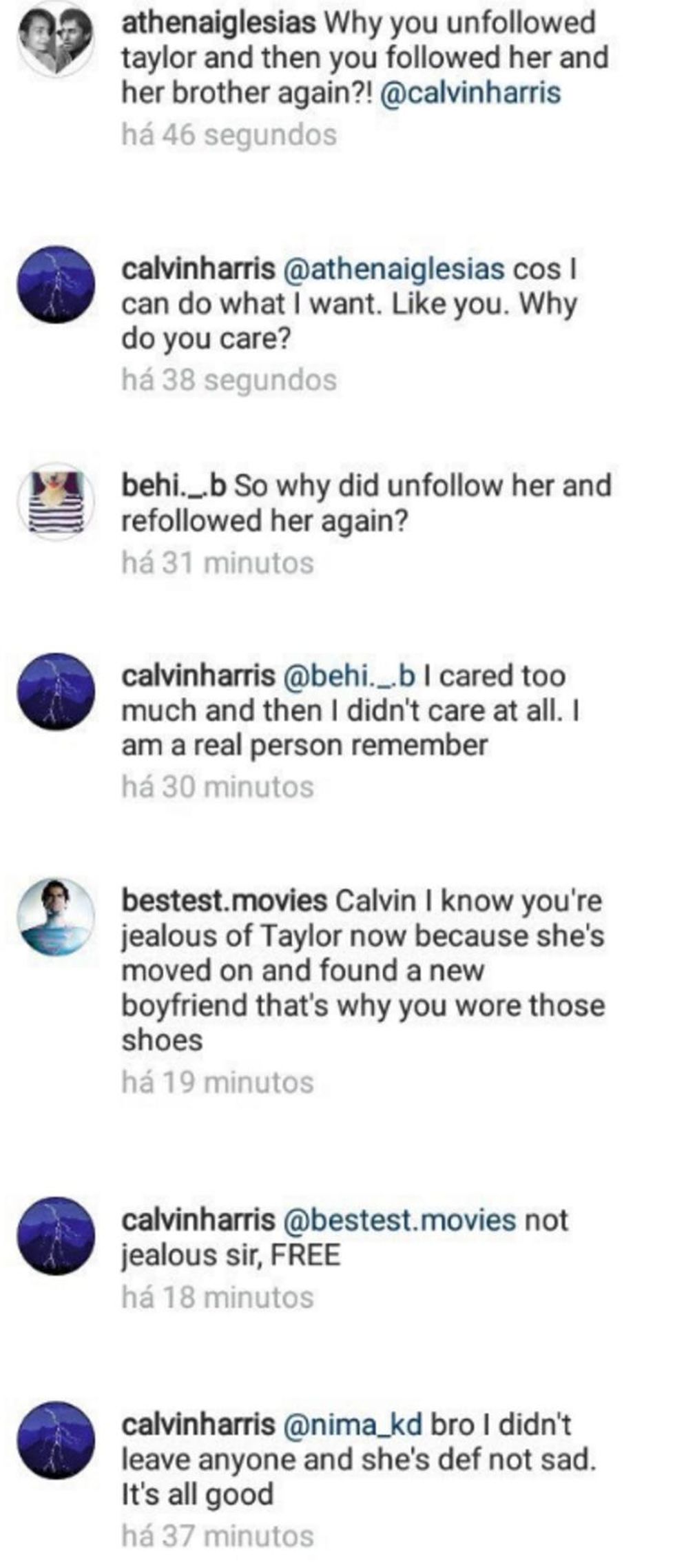 He seems genuine enough, but it's just sort of petty to talk about your affairs so publicly, with strangers no less.
[h/t ONTD]