Calvin Harris, 32, and Taylor Swift, 25, recently called it quits, ending their 15-month relationship. To add insult to injury, it looks like Calvin Harris has scrubbed Swift's existence from his social media!
OUCH.
A Taylor Swift fan uncovered this and shouted it to the world on Twitter today.
CALVIN JUST UNFOLLOWED TAYLOR AND AUSTIN ON INSTA, DELETED THE BREAK UP TWEET AND NOW THIS NO NO NO pic.twitter.com/3bv9eV6OLo
— paula (@swiftxforever) June 15, 2016
Perhaps this has something to do with the fact that Swift was photographed making out with noted British thespian and possible-Bond Tom Hiddleston on the beach in Rhode Island recently? There's also that excruciating video footage of the two dancing awkwardly at the Met Gala--while Swift and Harris were seemingly still "together."
Revealed: Taylor Swift and Tom Hiddleston's romance https://t.co/jNB79TGUyo pic.twitter.com/qHtuUA2nOe
— The Sun Showbiz (@TheSunShowbiz) June 15, 2016
Taylor Swift was seen with Tom Hiddleson! pic.twitter.com/iPVwHowGfT
— Taylor Swift Updates (@tswiftdotcom) June 15, 2016
As for Hiddleston, in his tucked-in button down and belted slacks, we only have one question: Is this what British men wear to the beach?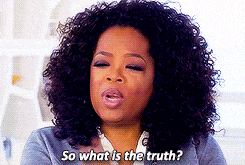 In addition to unfollowing Taylor, Calvin appears to have also deleted all photos of the two from his Instagram and has de-Swifted his Twitter account--including that then-magnanimous breakup tweet.

Swift, who is not one to be gotten first--no powerful woman is--looks to have already deleted a lot of Harris' photos off of her Instagram as well. She still follows him on social media, however, and that likely won't change. I mean, she still follows Katy Perry and a few others she's rumored to not fuck with anymore. She's a powerful woman! Why would she want anyone to know they got to her so badly she had to unfollow them on social media? When would she find the time to do this?
Understandably, her fans are still reeling from the couple's demise. But they're used to this by now, I'm sure. It's part of the natural ebb and flow of the Swiftian relationship cycle.
Godspeed Swiddleston.
[h//t ONTD]
[h/t The Sun]
[h/t Daily Mail]