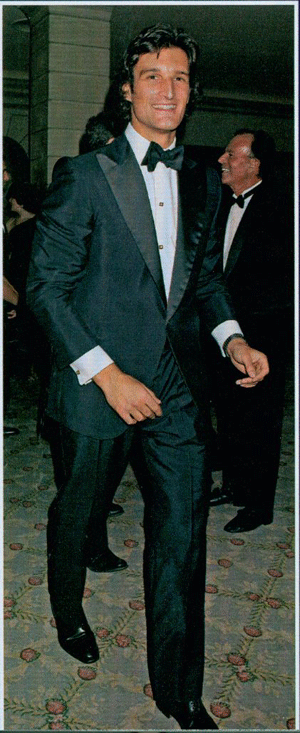 MM is really really  really in love this time.  Yes he's said that many many times before but Rafael Medina, Duke of Feria is really the man that MM wants to settle down with FOREVER.

Rafael is the tasty son of the late Duke of Feria and international model/glamourpuss Nati Abascal. Rafael's grandmother is the Duchess of Medinaceli who is one of the highest of Spanish highbrows. MM has visited the Medinaceli family seat Casa de Pilatos in Seville (it's open to the public, MM is not name-dropping, although he has been known to pop up at some of the world's most fashionable addresses).

The Medinaceli's are long on titles and palaces (the Palace Hotel in Madrid is built on the site of a former Medinaceli palace) but semi-low on funds. Still MM always says, better to sleep with an impoverished aristocrat than a rich Republican!!!