The cactus is an icon rich with possibilities. In cartoons, it's been used to heighten campy southwestern illustrations like Looney Tunes' Roadrunner and Speedy Gonzales. In classic Westerns, the cactus acts as a backdrop for ominous desert scenes with cowboy shootouts staged against grainy, black-and-white film. A key to Native American spirituality, the greenery can embody serenity and escapism. With SXSW in full swing, Texas' state plant, the Prickly Pear Cactus, has become a visual keystone for one of the year's leading music festivals.
Throughout pop culture history, Westernalia has been repeatedly mined on underground and mainstream platforms, from Madonna's early 2000s "Don't Tell Me" video to K Rizz's Salbahe Cowgirl rodeo in NYC's club circuit. Immediately recognizable and imbued with tongue-in- cheek humor, fashion has more recently put a special spotlight on this iconography, using the cactus, specifically, as an unlikely focal point for style. Whether worn as earrings, on pants or to cover your entire face, the cactus has officially transcended windowsills of Kinfolk subscribers and become a statement-making look worth working into your wardrobe.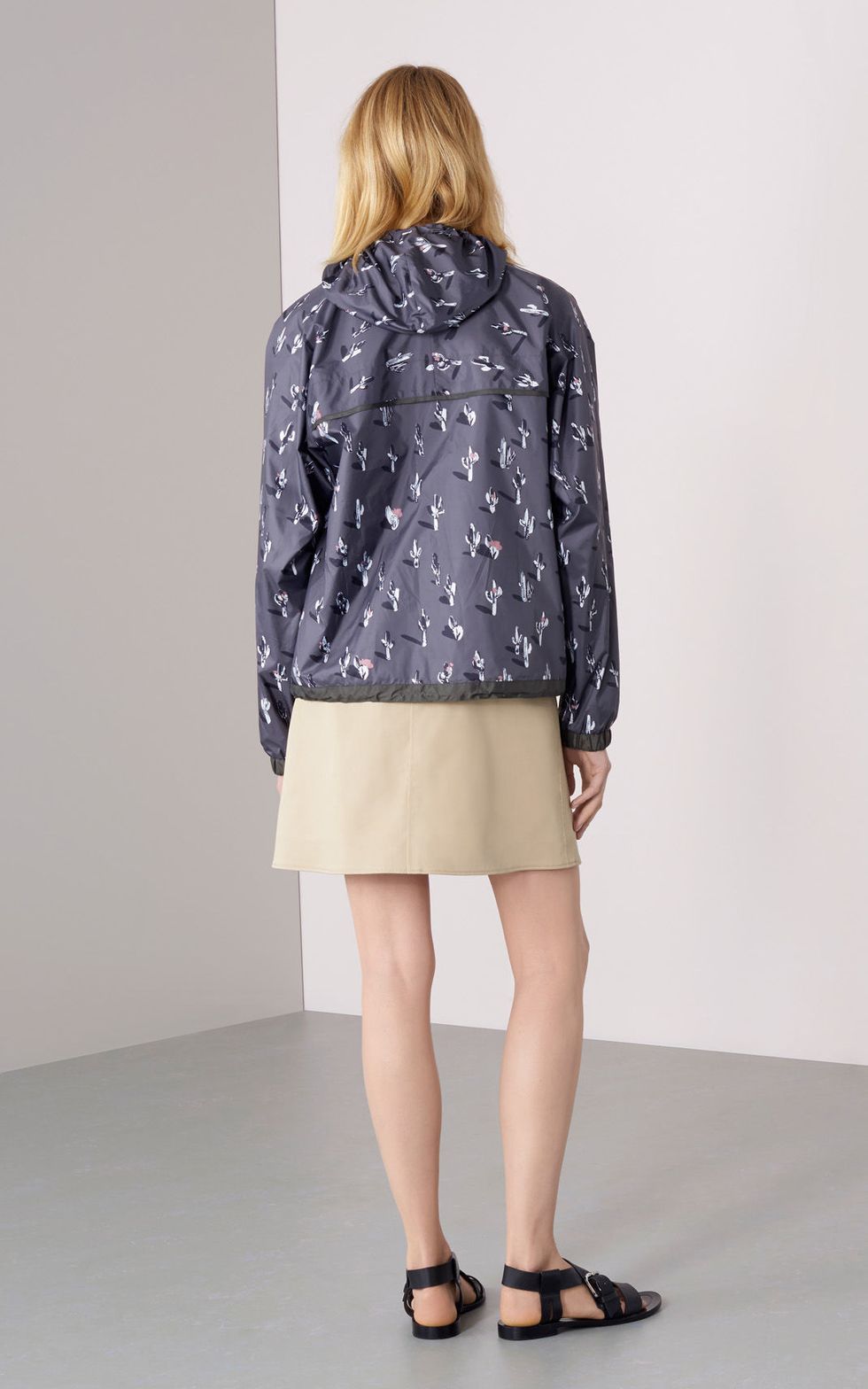 Kenzo
Like with all trends, this recent surge isn't necessarily new—Jeremy Scott heavily dabbled with the motif for his spring '12 collection, which starred an array of campy cactus prints on fitted cocktail dresses, one-piece swimsuits and sweaters. Rising NYC label Vaquera also played with succulents for one of founder Patric DiCaprio's early collections, creating a basic white tee printed with a stylized cactus that served as the season's logo, as well.

More recently, Kenzo brought this iconography back, drawing inspiration from the desert's climatic characteristics and introducing an abstract cacti print and embroidered cactus camouflage on jackets and shirt dresses. German-born designer Markus Lupfer complemented Kenzo's collection, wrestling with the image of a beautiful, blooming desert after being satiated with a rainfall for spring '16. This informed his use of decorative saguaros on sheer floor-length dresses and flirty A-line skirts, as well as a graphic cactus print and more sophisticated cactus brocade to round out this season's warm inspiration.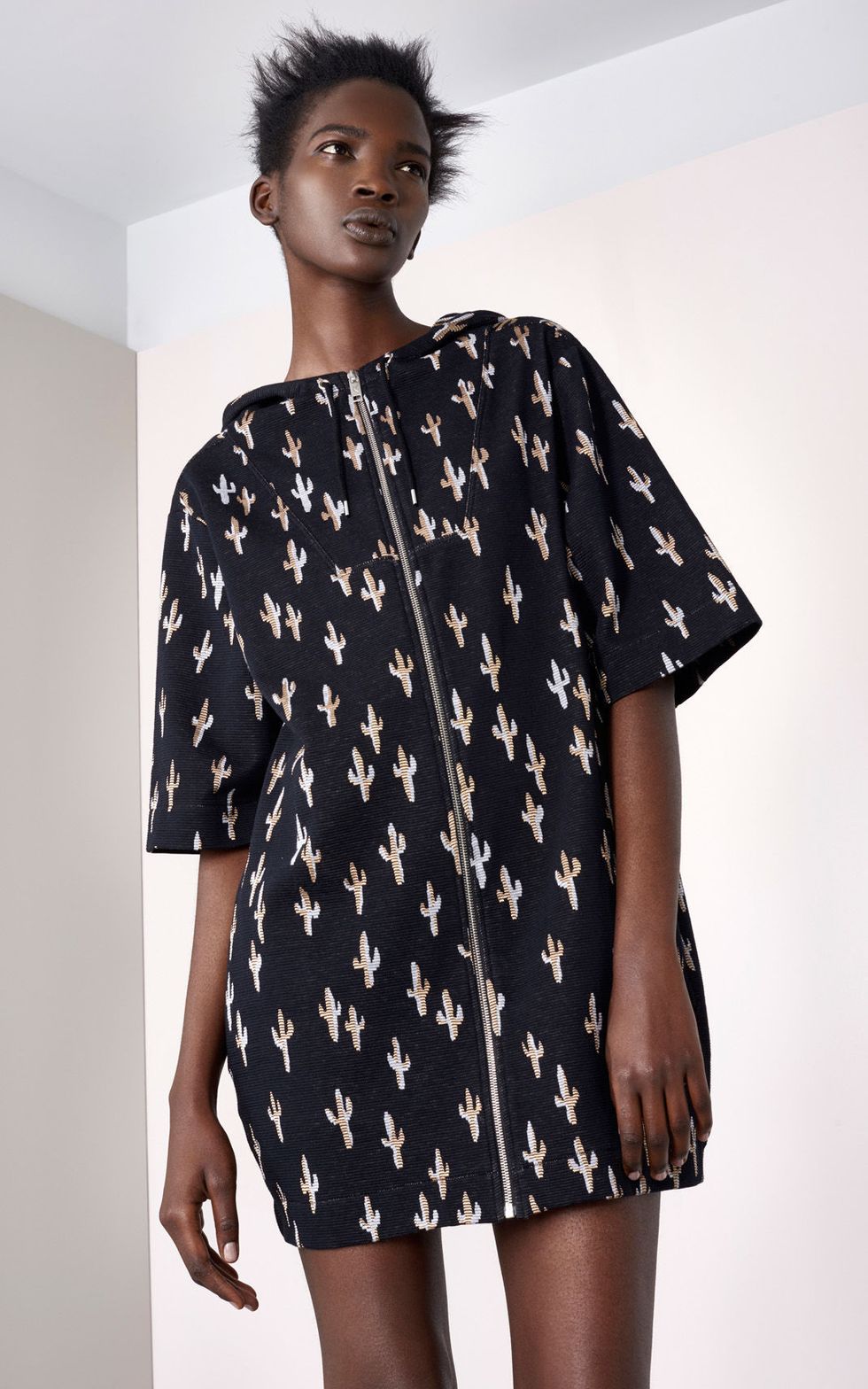 Kenzo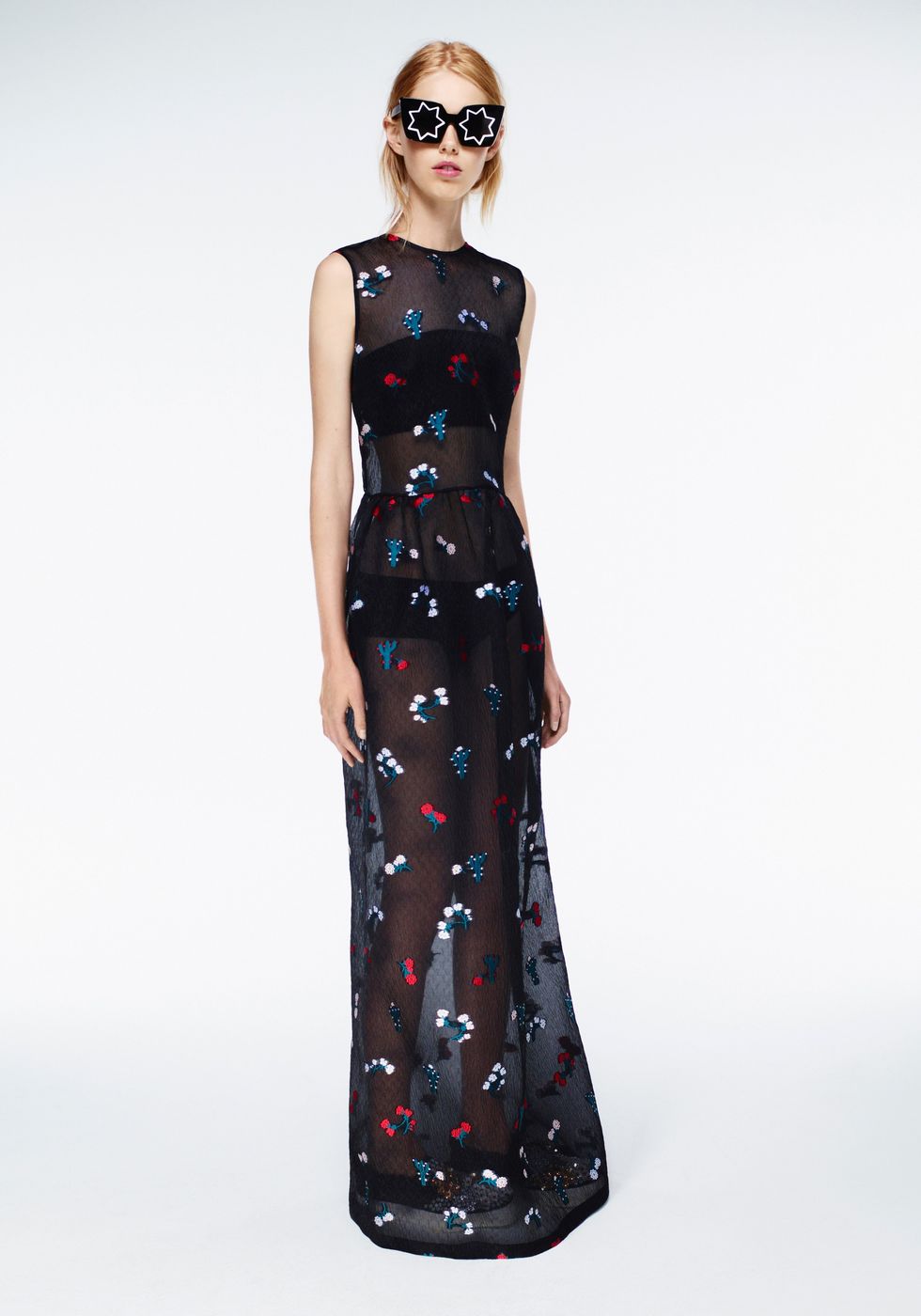 Markus Lupfer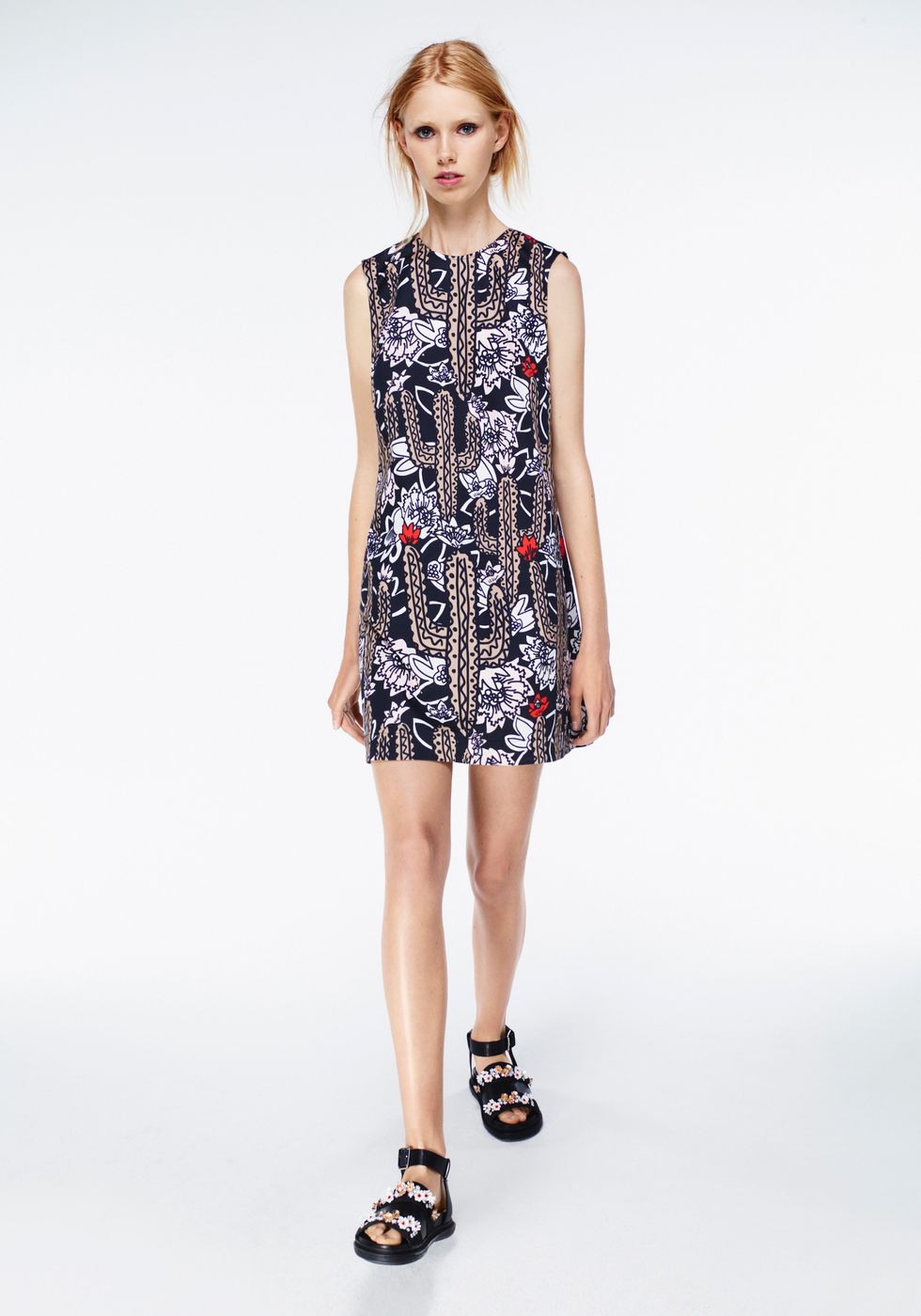 Markus Lupfer
During Milan's fall '16 menswear presentation's last month, Dolce & Gabbana kept this exploration alive by dotting their presentation with real cacti and camera dollies, making for a runway set that looked as if they were filming a real-time Western. Oozing with Sergio Leone influence, the D&G man's wardrobe this season featured two leather zip-up jackets, both with cute, cactus-shaped detailing across the front. The Italian house also designed a tailored suiting jacket with cacti patches to loosen up the otherwise traditional silhouette.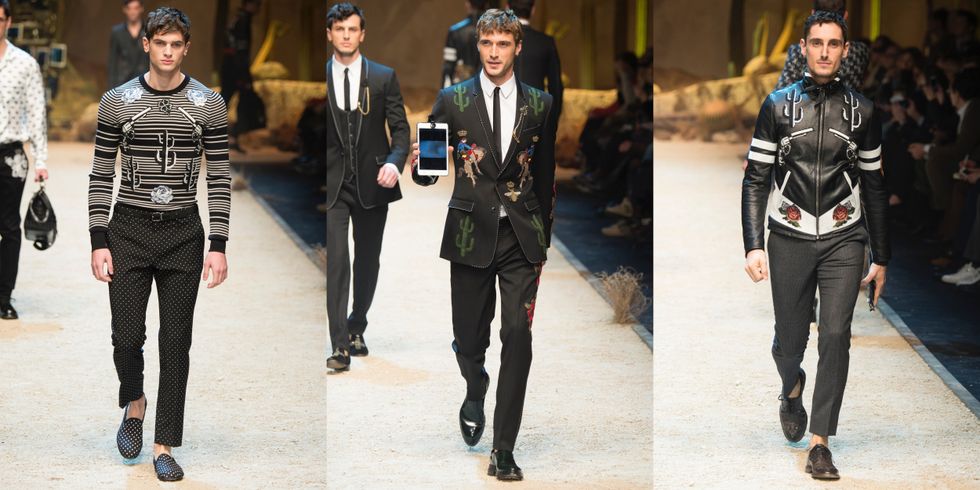 Dolce & Gabbana Fall '16 Menswear
While Kenzo, Markus Lupfer and D&G opted for more subtle cacti references—a move innately fueled by commercial pressures to be marketable—two up-and-coming designers, Chicago-based Mady Berry and London-based Digby Jackson, explored cactus imagery with far less inhibition.
Berry created her last full collection, "Sand Doesn't Have to be Bland," after a summer of traveling through Arizona and seeing a towering Saguaro in real life. Each look in the lineup represents a guide through the metaphorical "creative desert" she experienced while producing this body of work. "I chose the cactus as one of the 'guides' because it thrives in extreme environments," Berry said. "It is a reservoir for water and nourishment in a place where there is little. I thought of the cactus as a protector, as well as a place where I could draw ideas."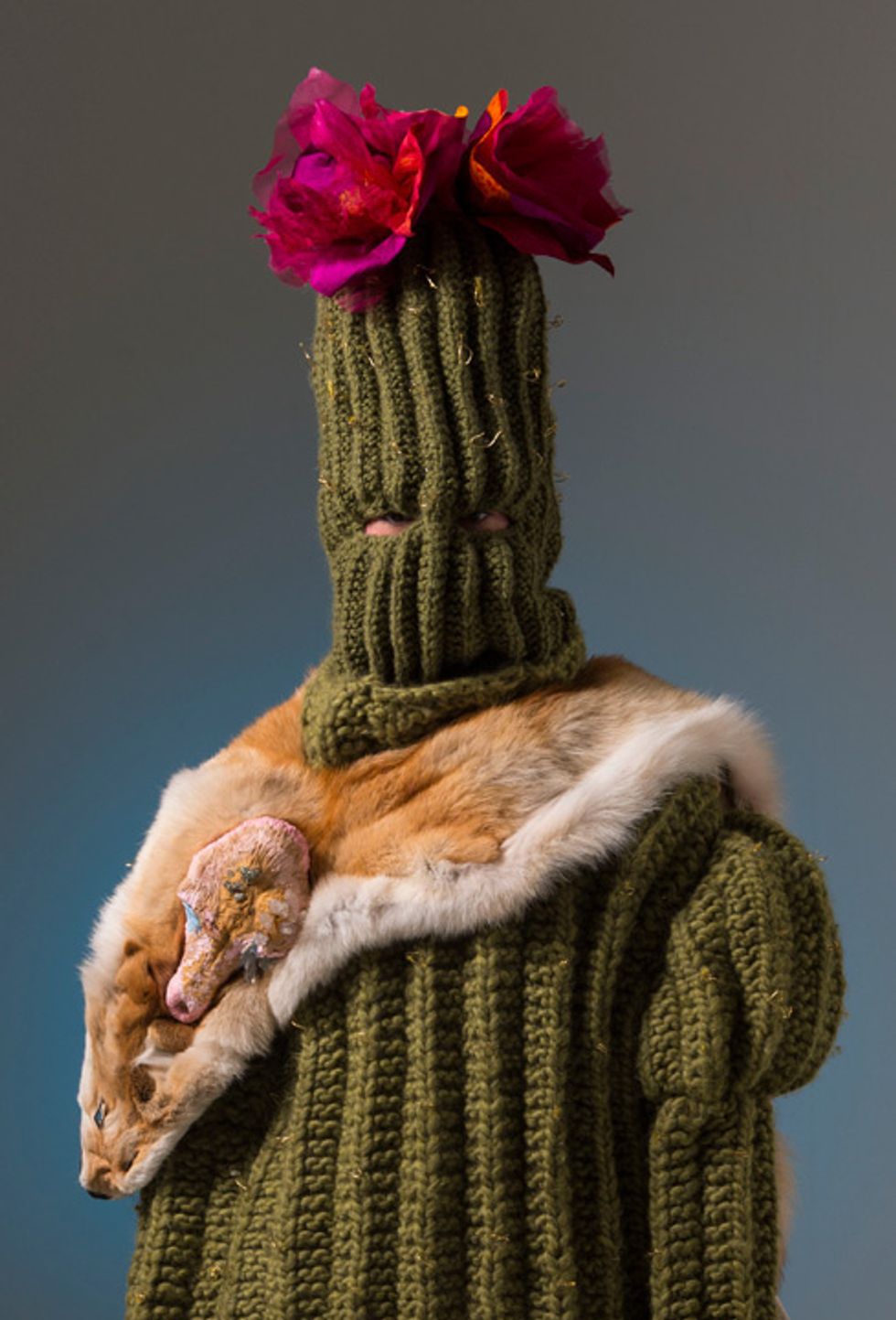 "The Cactus," Mady Berry
This conversation manifested into two key looks, one a very literal cactus-shaped sweater and the other, a cactus bra with glass eyes in the center of each cup. For the chunky gauge, three- dimensional sweater, Berry said she designed it to seem intimidating from afar, but slowly become soft and inviting as you move closer. "It was a collaborative effort between me and my mom," she said, describing the slow, hand-knitting process that was involved in completing this showpiece—a worthwhile effort recently worn to the club by queer nightlife pillar Imp Queen.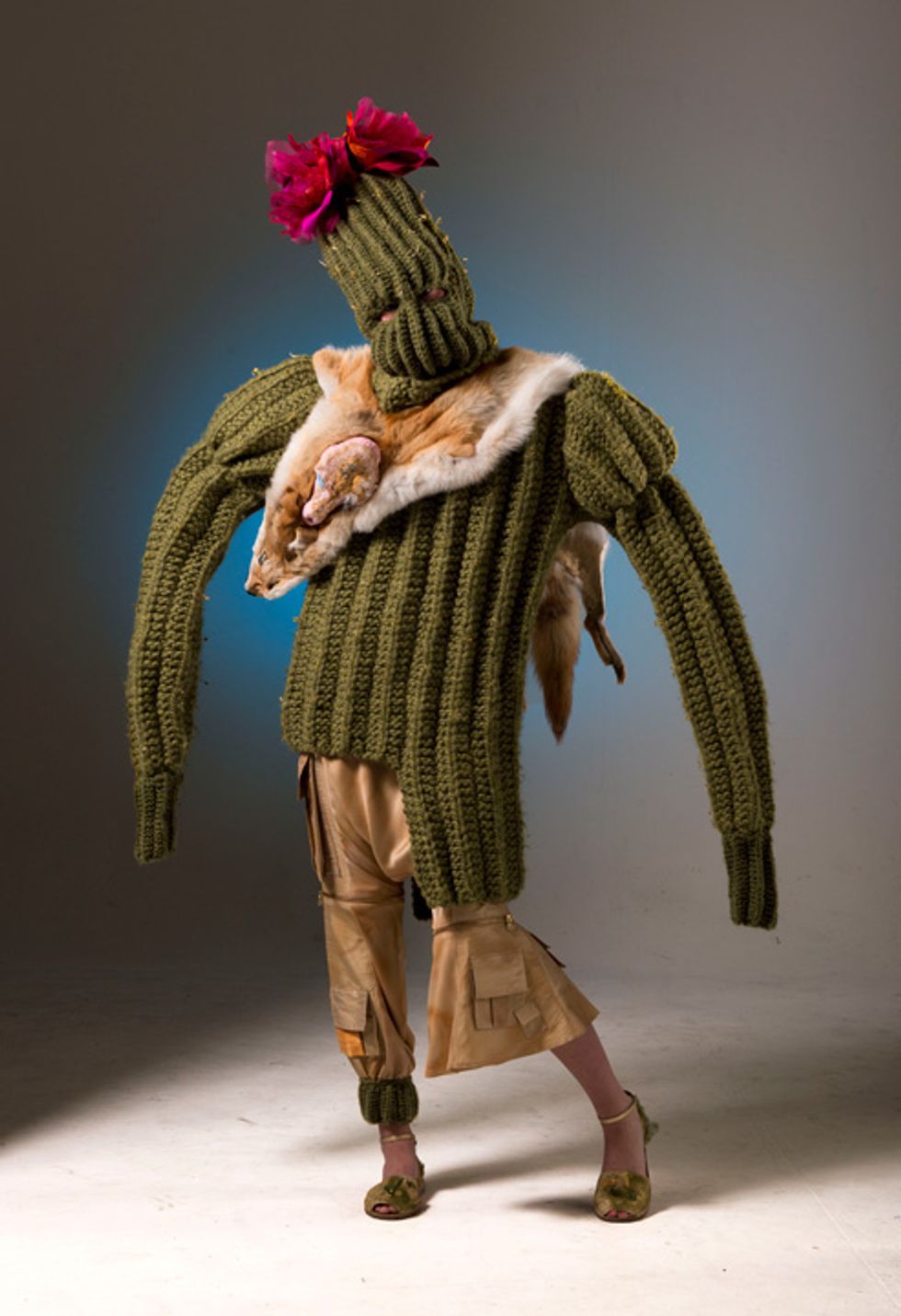 "The Cactus," Mady Berry
Berry's mom was once a proud owner of her own cactus dress in college, which sparked the idea to create a bra for Berry's desert guide, the "Siren." She said the look represents desire and passion, laced with a showy, sexy Las Vegas mentality. "Each look [in my collection] has a set of glass eyes where they 'see' from," Berry said. "I thought it would be appropriate and a bit cheeky if the Siren saw from her breasts."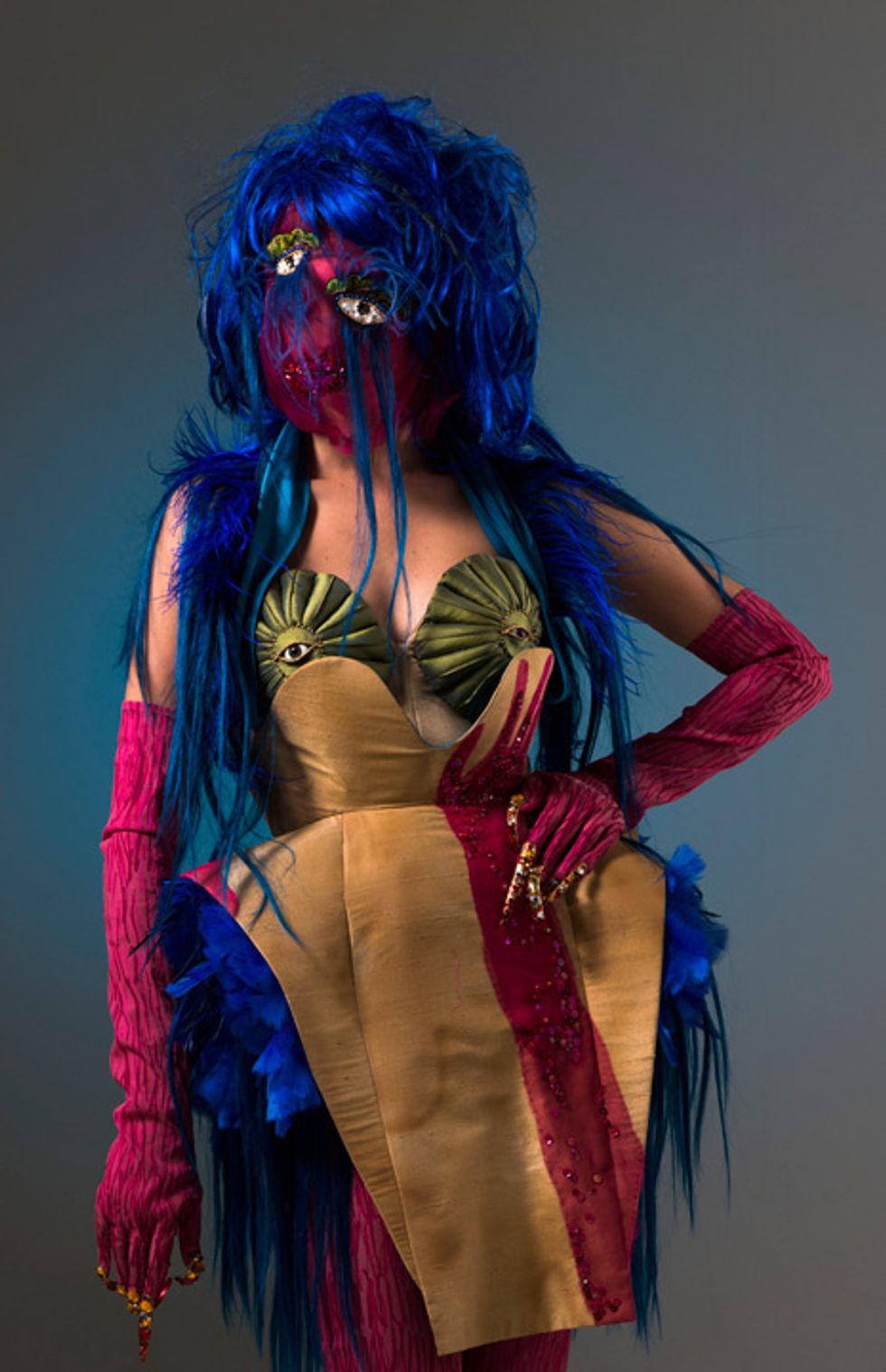 "Siren," Mady Berry
Armed with a refreshing sense of humor, Berry said she works by reflecting on her "darker, anxious feelings" and processes those until they become "lighter" and she's able to then poke fun at herself. This appreciation for amusement is shared by Digby Jackson, whose own exploration of cacti was driven by his desire to approach fashion comically. "Life can be so serious sometimes," Digby said, explaining the motivation behind his graphic resort '16 collection, appropriately titled, "Prick."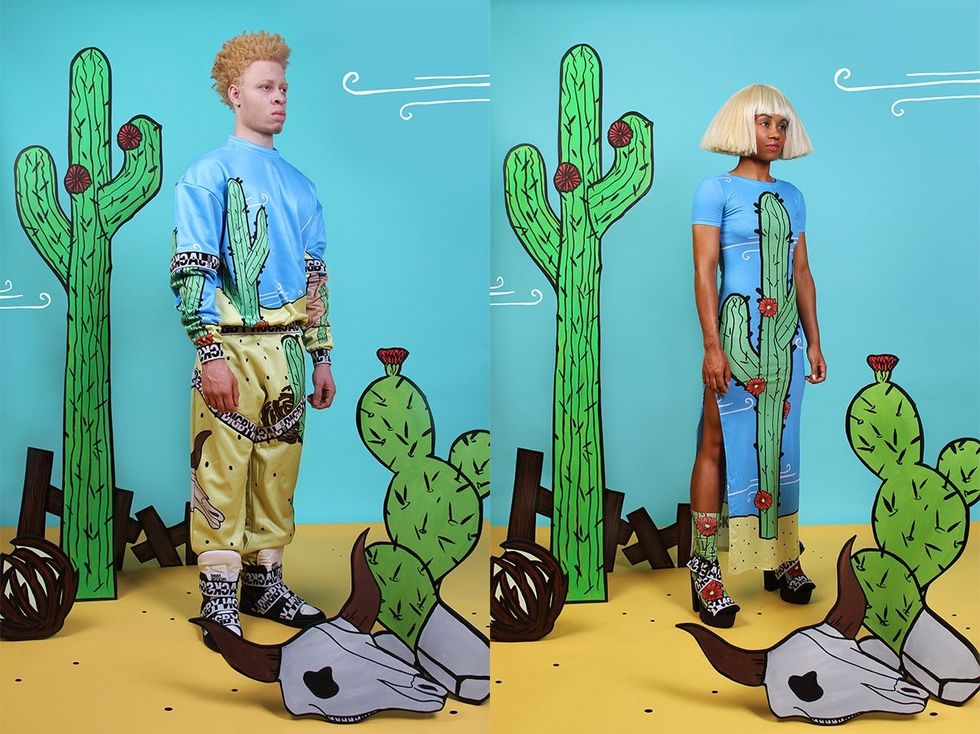 Digby Jackson
His capsule lineup features simple separates—pullovers, skirts, tanks and caps—all printed with bright and bold southwestern landscapes—the cactus, of course, taking a star thematic role. "A cactus is such a strong visual image that has loads of scope to be played around with," he said. "I could say that it's the juxtaposition of something that is spiky and tough, yet produces flowers that are delicate and pretty. Animated, a cartoon cactus can also look like a dick—it's just a matter of perspective."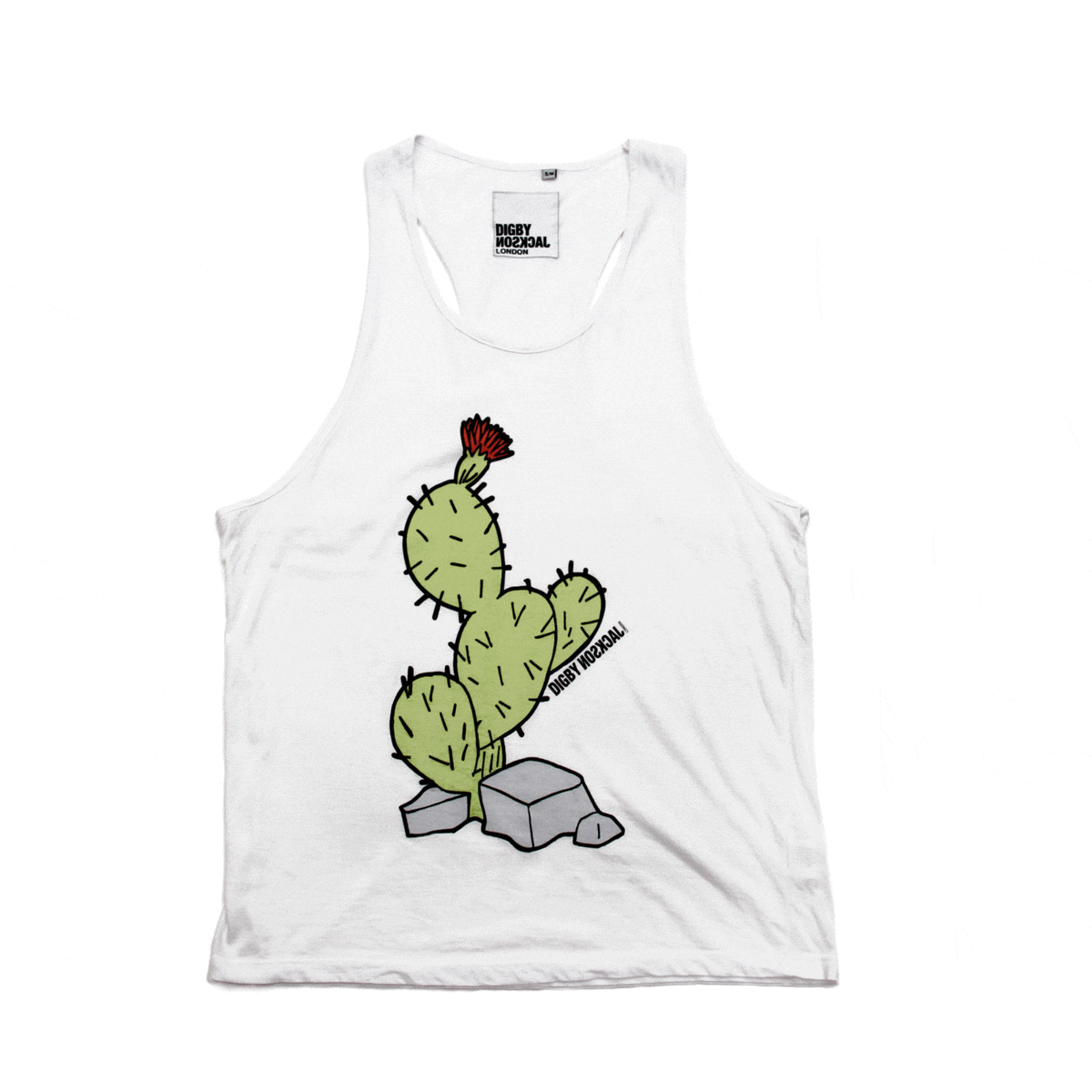 Digby Jackson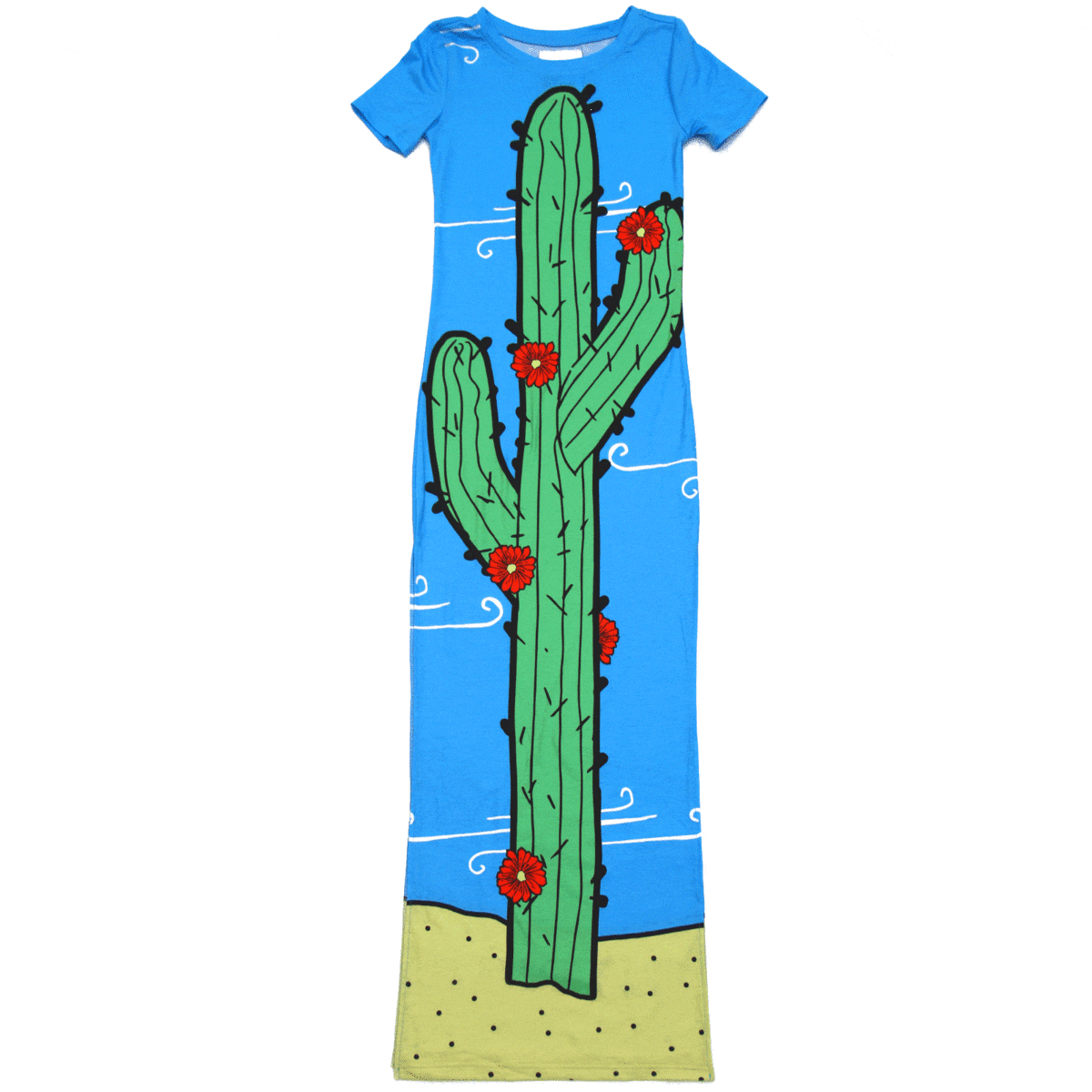 Digby Jackson
Update: '90s School Supply Empress Lisa Frank has apparently joined the #CactiArmy, posting the below photo to her Facebook page today. (And she also wants to stop seeing other people and start being exclusive. Are you ready for this next step in your relationship?)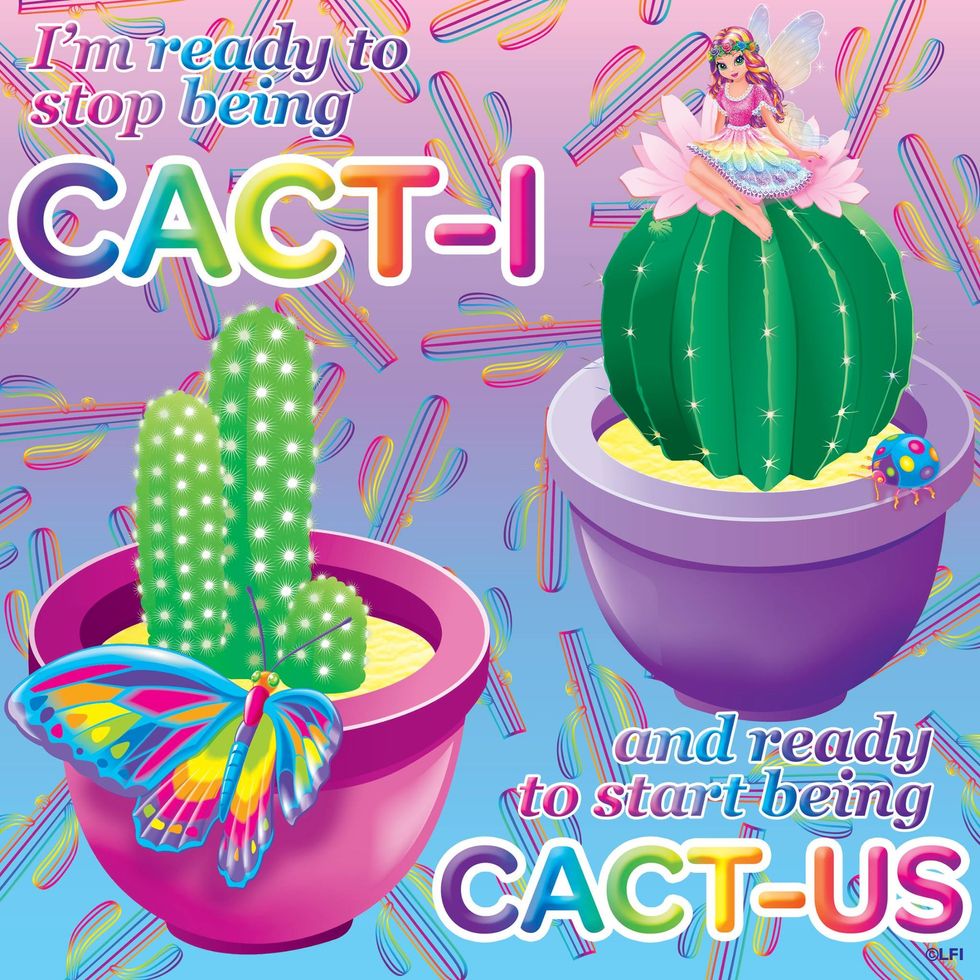 You May Also Like