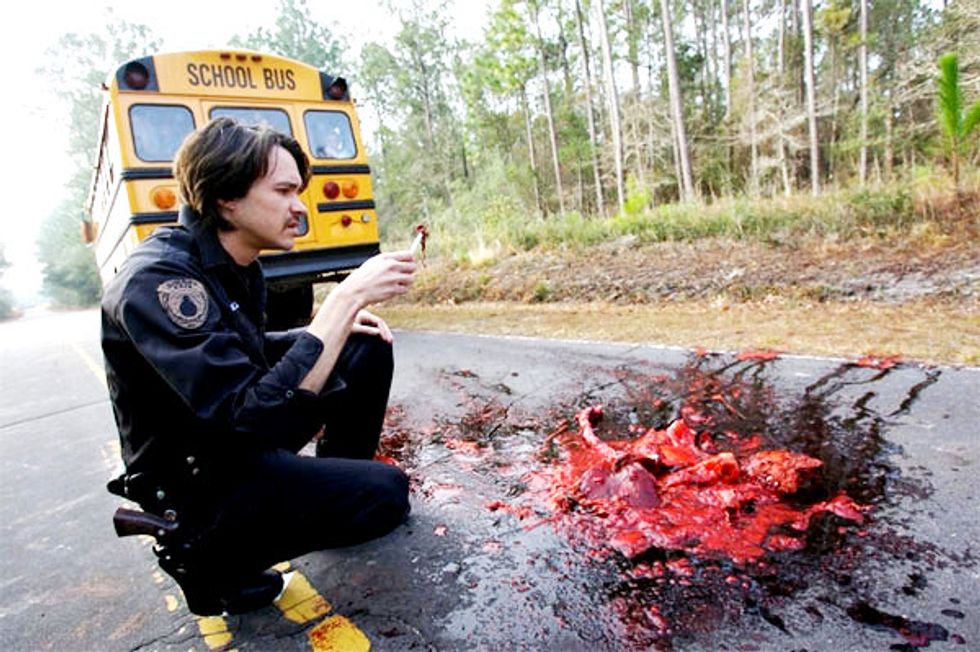 Out on DVD is the gross-out horror comedy
Cabin Fever 2: Spring Fever
, a sort-of follow-up to
Eli Roth
's inventive chiller about a bunch of kids camping in the woods who come in contact with a virulent flesh-eating disease. Some of the first cast returns, including lead
Rider Strong
and the bizarrely funny Officer Winston (
Guiseppe Andrews
). A bunch of kids are en route to their prom when a sexual encounter and a delivery of infected water from a nearby bottling plant sets into motion a puss-popping, face-melting nightmare that makes
Carrie
look like a "lovely dance."
Noah Segan
,
Alexi Wasser
and
Rusty Kelley
are some of the unlucky teens.
Marc Senter
(who played the homicidal lead in
The Lost
) costars as a loathsome jock and is memorably nasty. Director
Ti West
(
The House Of The Devil
) plays fast and loose with the rules and the result is rudely funny.