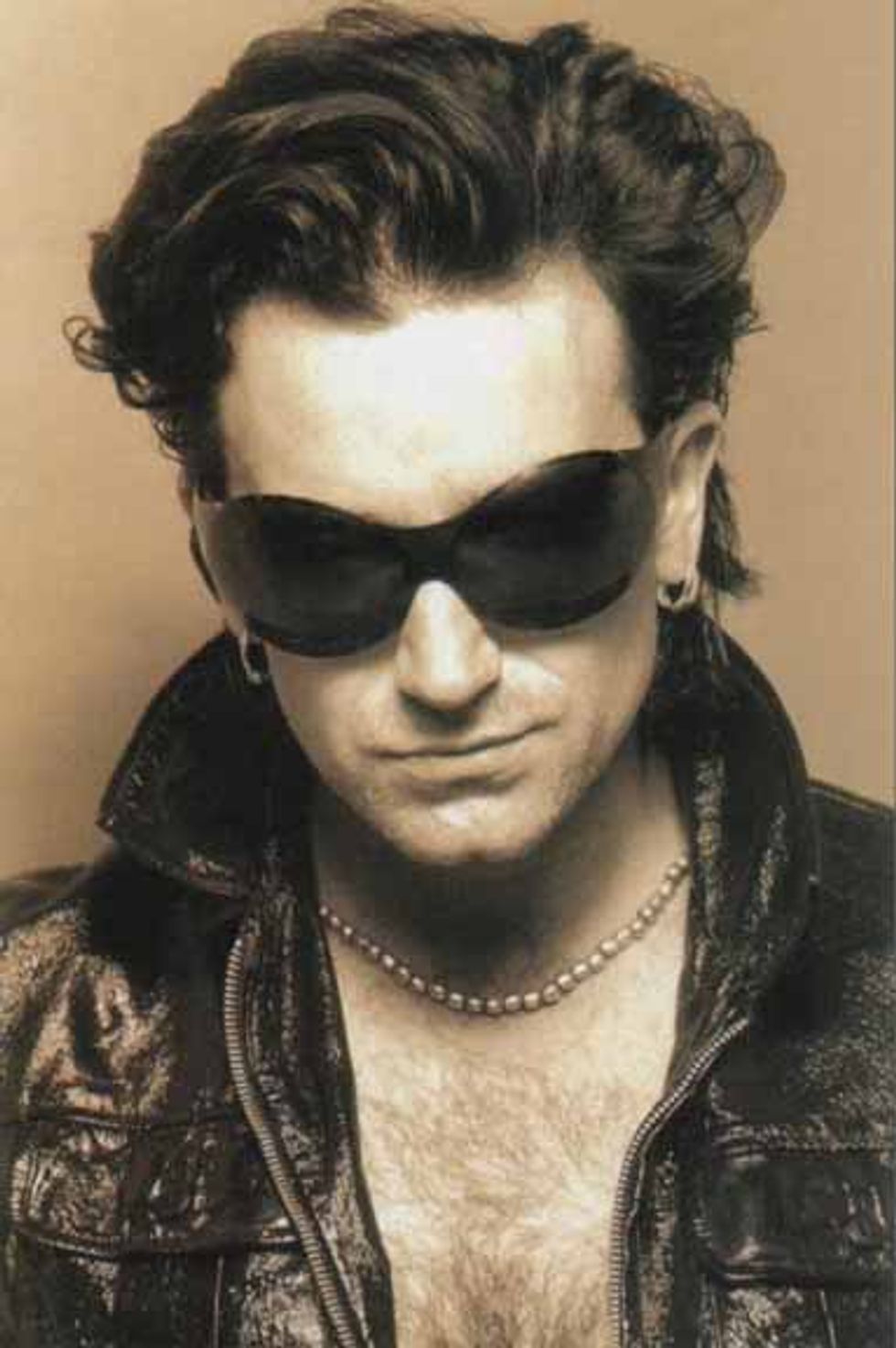 Remember back in 1991 when you'd put on your mom's giant sunglasses and do
Bono
's noodle-arm dance from
U2
's "Mysterious Ways" video in front of the bathroom mirror? No? That was just us? Well, now you can own an official pair of Bono's famous "Fly" sunglasses that he wore during his band's
Achtung Baby
period.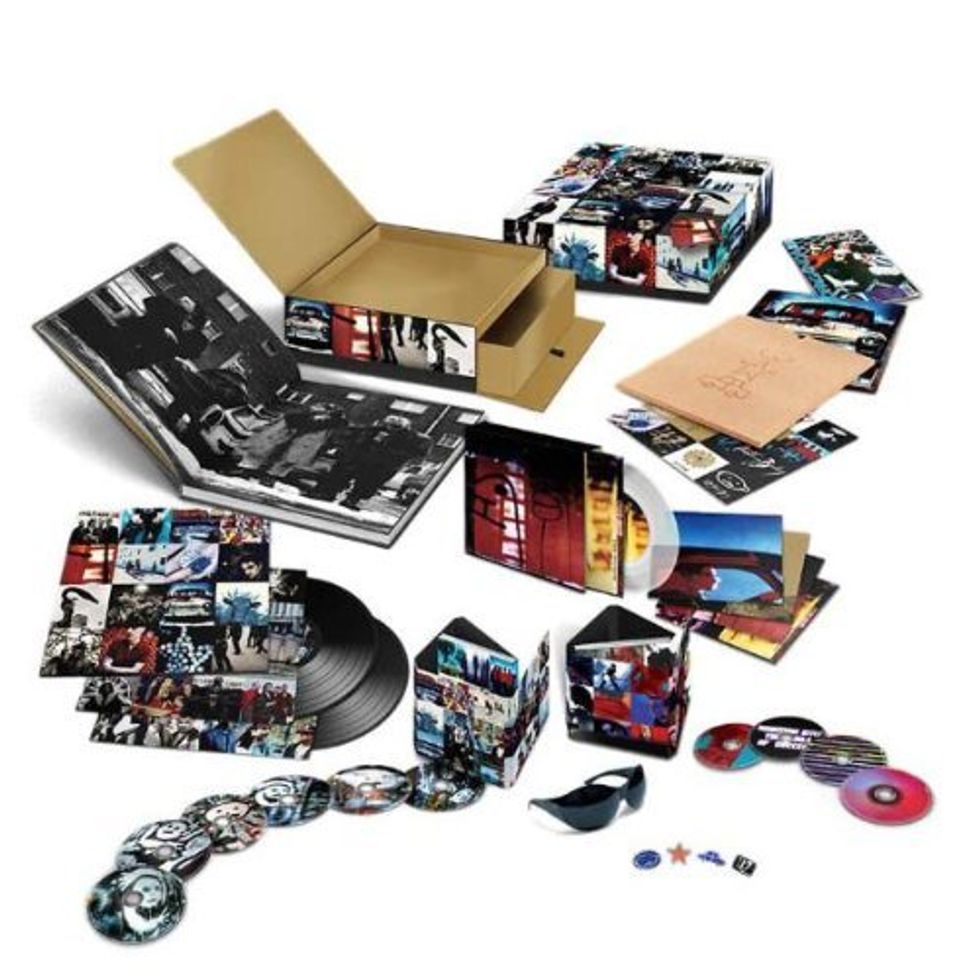 Here's the catch: the shades are sold as a part of U2's massive "Uber Deluxe"
Achtung Baby
box set that's going to set you back $439.99. The release is celebrating the landmark album's 20th anniversary. Also included in the box are 10 discs (six CDs and four DVDs), including the original
Achtung Baby
album and the follow-up
Zooropa
, five 7-inch singles on vinyl, four badges, a sticker sheet, 16 prints of the artwork from the album and an 84-page hardcover book. You can buy the massive box set
here
and watch the "Mysterious Ways" video below.