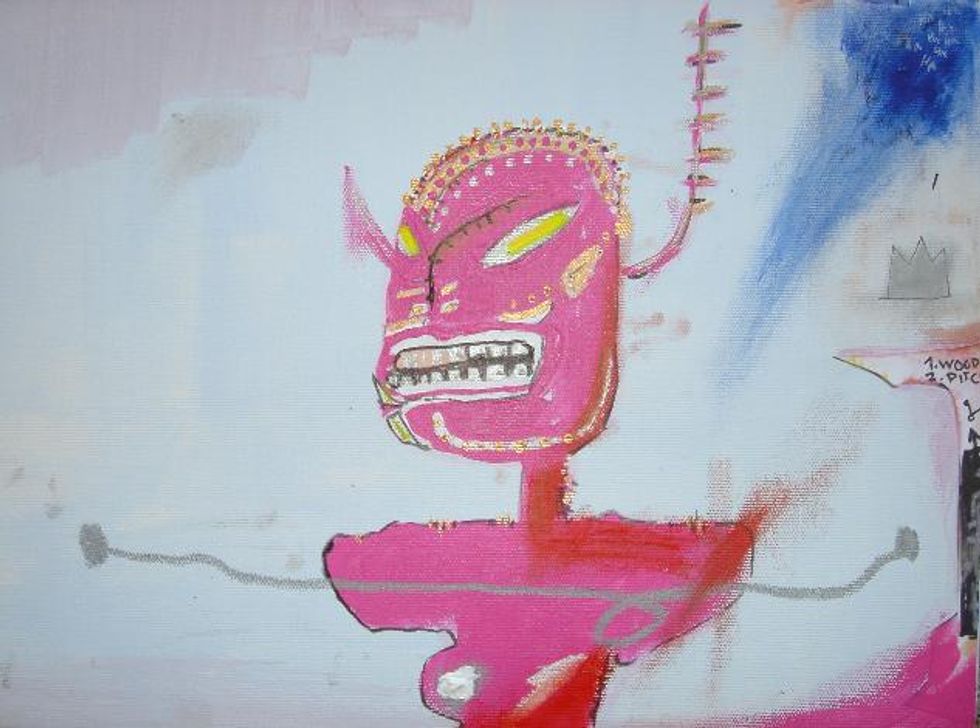 Or nab a genuine Andrea Zittel smock! Or a real Vito Acconci lithograph! Or an original John Baldessari! Or an honest-to-God Paul McCarthy! Or a tried-and-true Sister Corita, Sherry Levine, George Stoll, or Jim Isserman! Or any one of over 100 original artworks by a galaxy of art stars from yesterday, today and tomorrow! Your big chance is tonight -- this Thursday, May 22 -- when all this art is up for auction at Re:PRESENT, LACE's 30th anniversary benefit/art auction that yours truly has been asked to emcee and perform at! (Details here.)
So pick up a pair of trashy, patent-leather, thigh-high platform boots on Hollywood Boulevard (where LACE currently resides) and climb aboard the Way Back Machine with my new character, The Time Traveling Hooker, as she takes you backwards, forwards and sideways through a brief history of time and LACE! (Find out why young girls were comin' to the canyon and gettin' the hell out of NYC long before it went to the Sex and the City clones!) Musical accompaniment will be provided by Kristian Hoffman, harpist Alexander Rannie and special appearance by Phranc! (With a performance earlier in the gallery by the ever adorable Will Power!)
Doors open to the public at 7 p.m. Will Power goes on at 7:30 and our show starts at 8 PM followed by a live auction!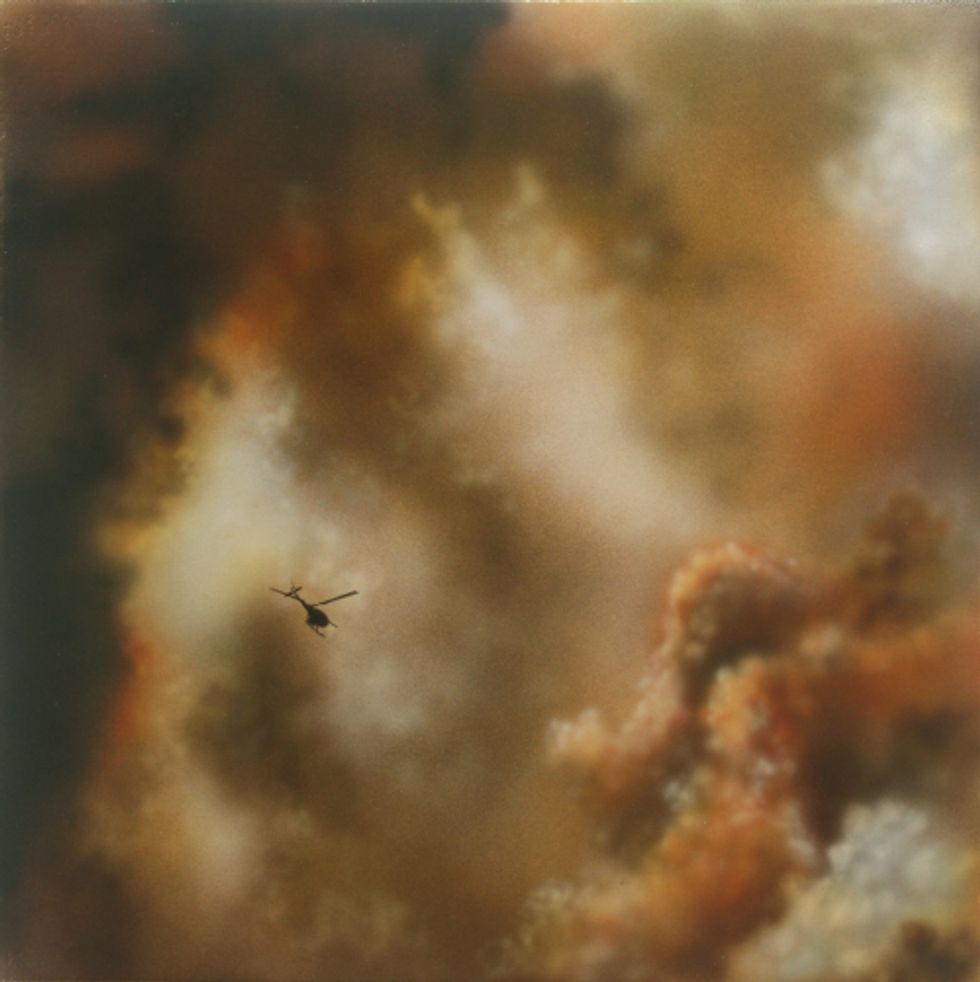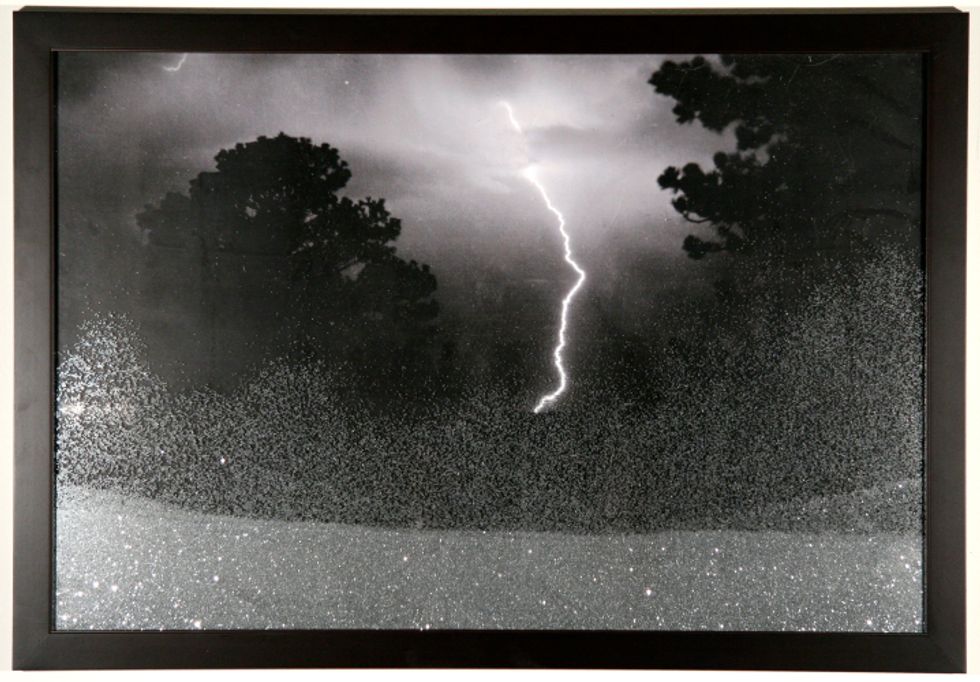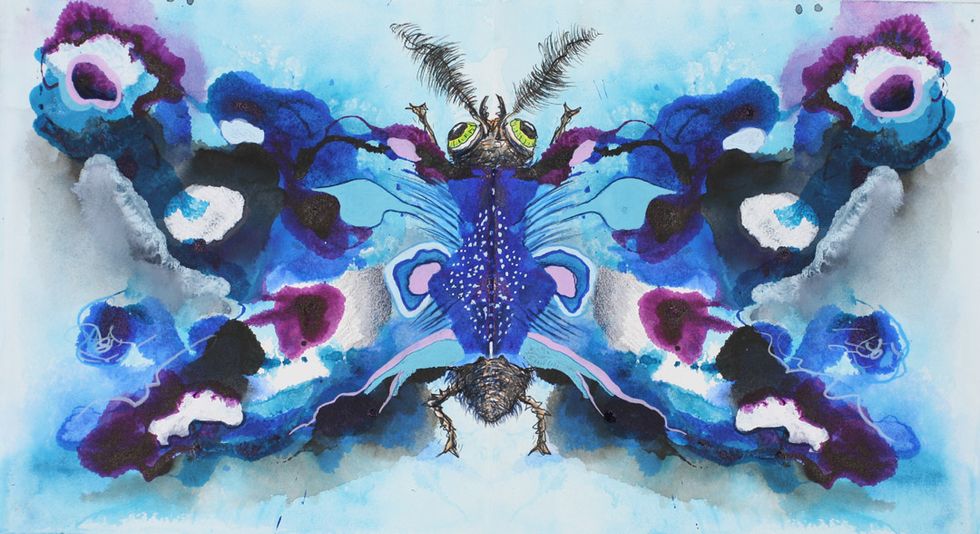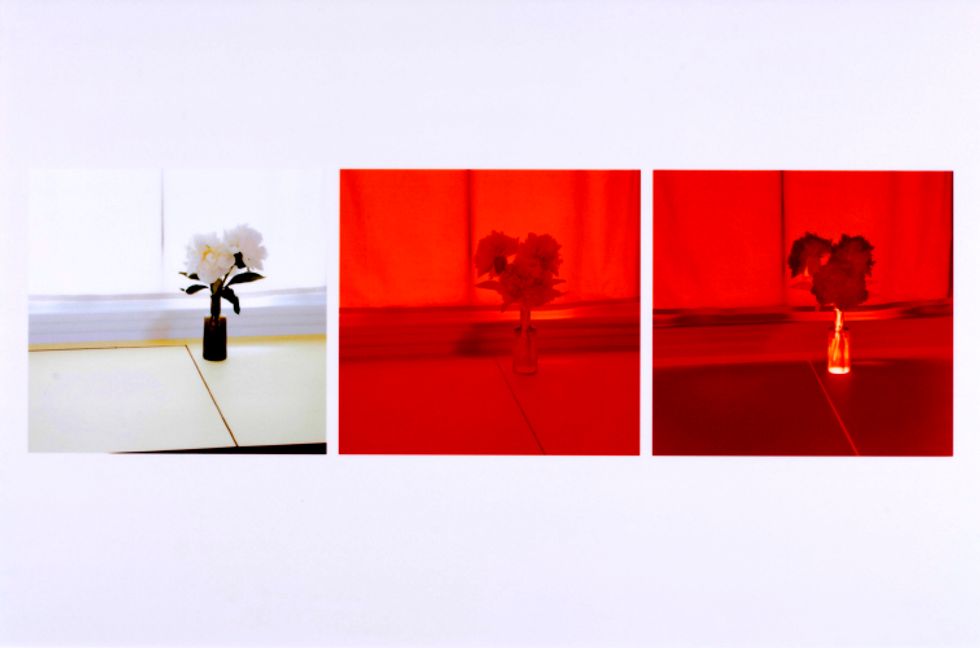 There is a lot of faboo art up for auction (a good place to get great bargains from collectible contemporary artists!) including one of the fake Basquiats I've been having fun making. The one is up for grabs tonight is the decidedly more pastel (except for that bright fuschia she-devil) No. 5, created expressly for LACE! (Fake No. 4, created expressly for Chris Veit's HEARTWORKS benefit, sold at their silent auction last month for $1100.00!!! Note to lawyers for Basquiat's estate: all the money went to charity.)
LACE is located at 6522 Hollywood Blvd, Los Angeles. To purchase tickets: call (323) 957-1777 or order online, www.welcometolace.org
Proxy bidding available by clicking here:
View artworks online here.
More about LACE and the event from LACE's Press Release:
Since 1978, LACE has commissioned and presented the works of over 5,000 artists. We have become a force in the community and remain committed to championing the role of the artist as an agent for positive change. All Re: PRESENT proceeds ensure that we continue to deliver a safe haven that allows artists to push boundaries, expand the definition of contemporary art practices and inspire the public imagination.
Re: PRESENT will feature both silent and live auctions and special entertainment to link LACE's historical foundations with the exciting new cultural production abounding in our city right now. This annual signature event offers patrons the opportunity to purchase 100+ original artworks by some of the most important established and emerging artists working today.
CONTRIBUTING ARTISTS' work can be found here.