Buki Akomolafe spent the first six years of her life on the site of a West African NGO established by her parents in 1985. "The VPP [Village Pioneer Project] runs training centers for ecological farming," the Nigeria-born, Berlin resident says. "My parents also started a workshop where women met to spin cotton, dye fabrics, weave textiles, and sew clothes." That early exposure to hand craft and sustainability planted a seed in Akomolafe, which years later sprouted into a namesake womenswear collection made with eco-friendly fabrics and a touch of androgyny.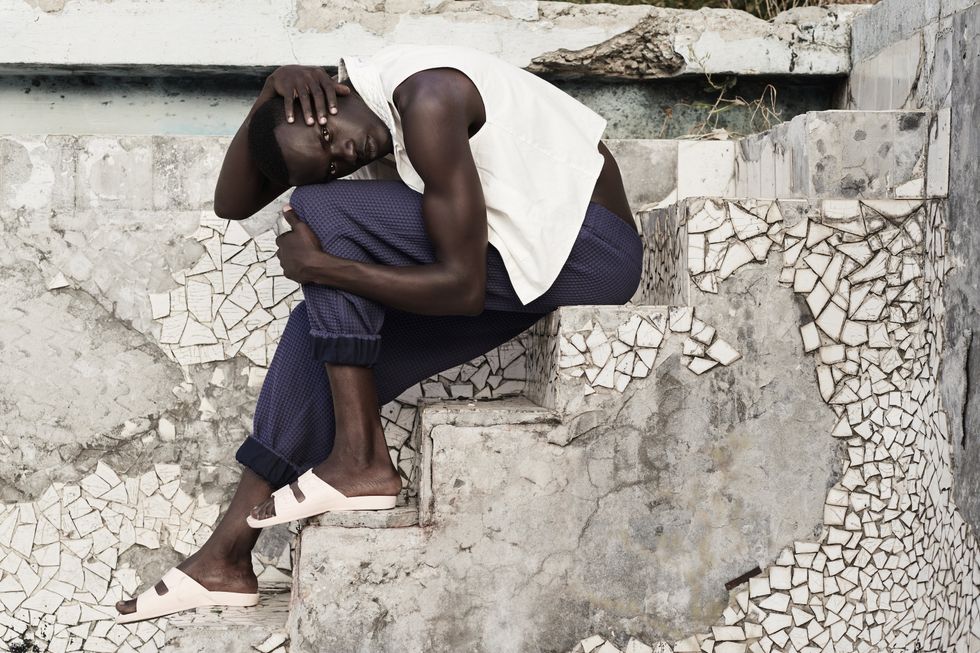 In 1991, Akomolafe moved to Germany with her family. Trips between her new home and her mother country sparked an identity crisis. "In Nigeria, I was mostly seen as the 'white, European' girl and here in Germany I'm usually the 'African girl'," she explains. "In Germany in particular, the strange and sad thing is that people don't see you as German if you have a different skin color." Even if those around her haven't, Akomolafe has embraced her dual cultural background and made her eponymous label a conduit for it.
"My understanding of style today is a reconciliation of both of my identities," Akomolafe explains. "I call myself Afropean. I'm a kid of the diaspora and I'm proud that I've experienced two completely different worlds." By fusing classic European tailoring with generous West African silhouettes, the designer creates a physical manifestation of her familial narrative. Traditional textiles and techniques including patchwork quilting that resembles materials worn by the Senegalese Baye Fall community and Ankara wax prints animate stylizedWestern separates from skirts and jogger-style trousers to button-downs, blazers, and bomber jackets.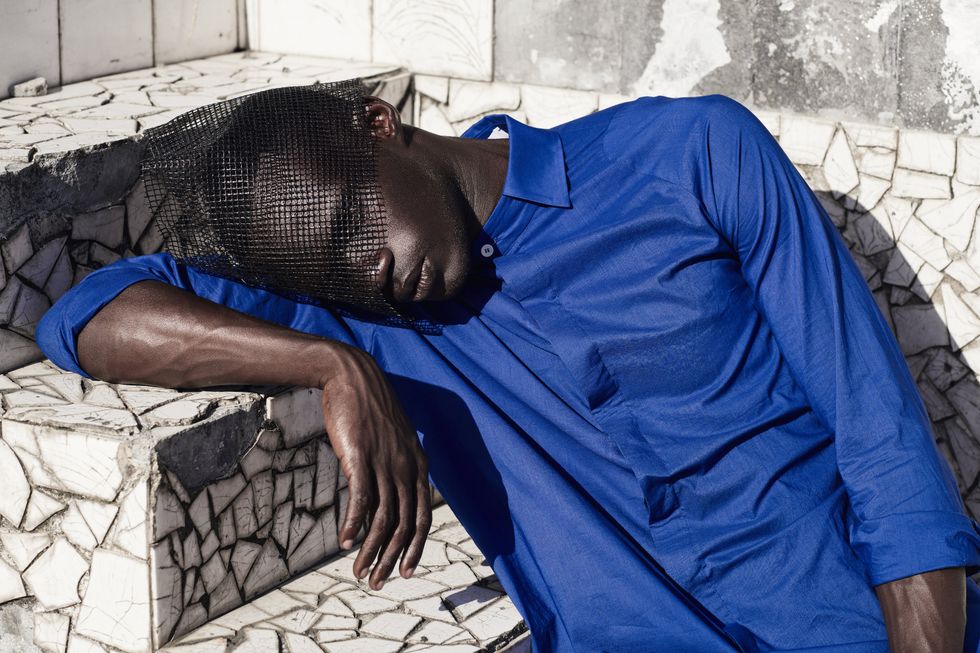 "The point we're at right now in fashion, especially in fast fashion, is scary," the designer says of environment and waste related issues. Akomolafe is taking charge by sourcing textiles from agencies focused on organic and fair-trade fabrics. Alongside her made-to-order service, Akomolafe puts out a single collection every year, both of which are handmade in Berlin. Reversable garments and handbags made out of scrap material from the production process, furthur her goal of creating a versatile collection that curbs consumption instead of fueling it. "If there isn't a change in the fashion system, I can't imagine what our future will look like," she says. "It's on us, the designers and brands, to take responsibility."
Photographer: Niculai Constantinescu
Stylist: Kshitij Kankaria
Hair & Make Up: Richard Wilkinson
Model : Mwesigwa Paul (Twenty Model Management)
On Mwesigwa: Buki Akomolafe ready-to-wear