This week, iconic shoe brand Buffalo London previewed their newest line, many of which were remakes of shoes popularized by the Spice Girls. They are characteristically clunky, and come in a range of colors and prints from pastel pink and blue to neon orange and green to leopard print and metallic gold. The event was also fashion mainstay Jazelle Z's debut as a DJ.
Buffalo London was founded in 1979 and created their first sneaker in the early 1980s. Since then, they have revolutionized the chunky sneaker, creating the Hightower and Classics platform shoes that were a favorite of the trailblazing '90s girl group.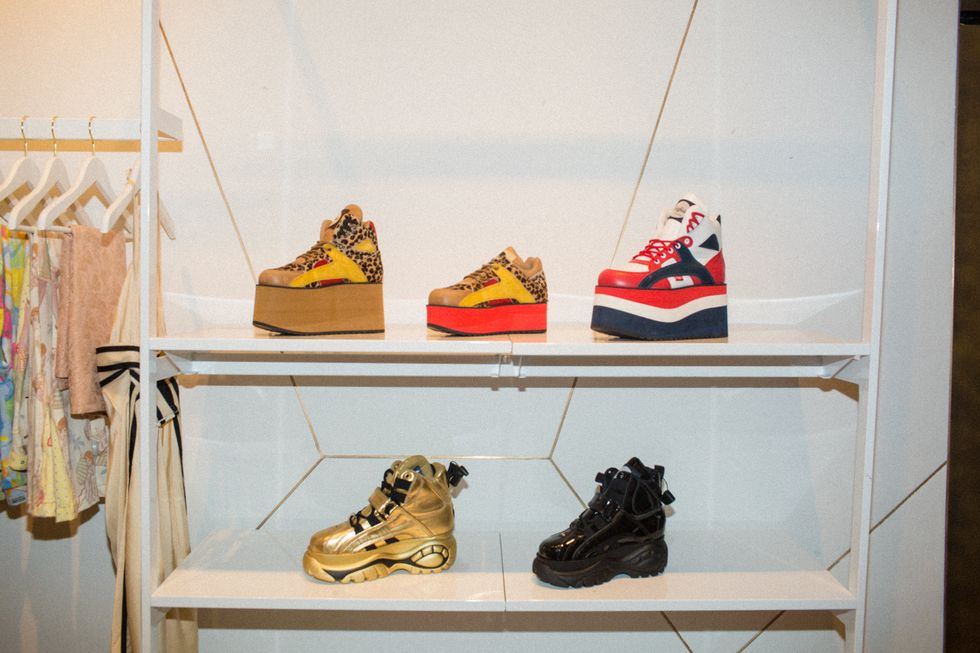 Related | The Spice Girls' Iconic Platform Sneakers Are Back
The brand has made other major fashion strides, too. They have collaborated with Opening Ceremony and Comme des Garçons, and have a shoe on display at The Metropolitan Museum of Art. Starting in February of this year, they brought limited edition remakes of the classics shoes, which were previously only available in Europe, to the United States. The move tapped into recent resurgence of '90s nostalgia and brings underground rave culture to the mainstream.
Check out all the looks from the opening event, below.
Photography: Serichai Traipoom