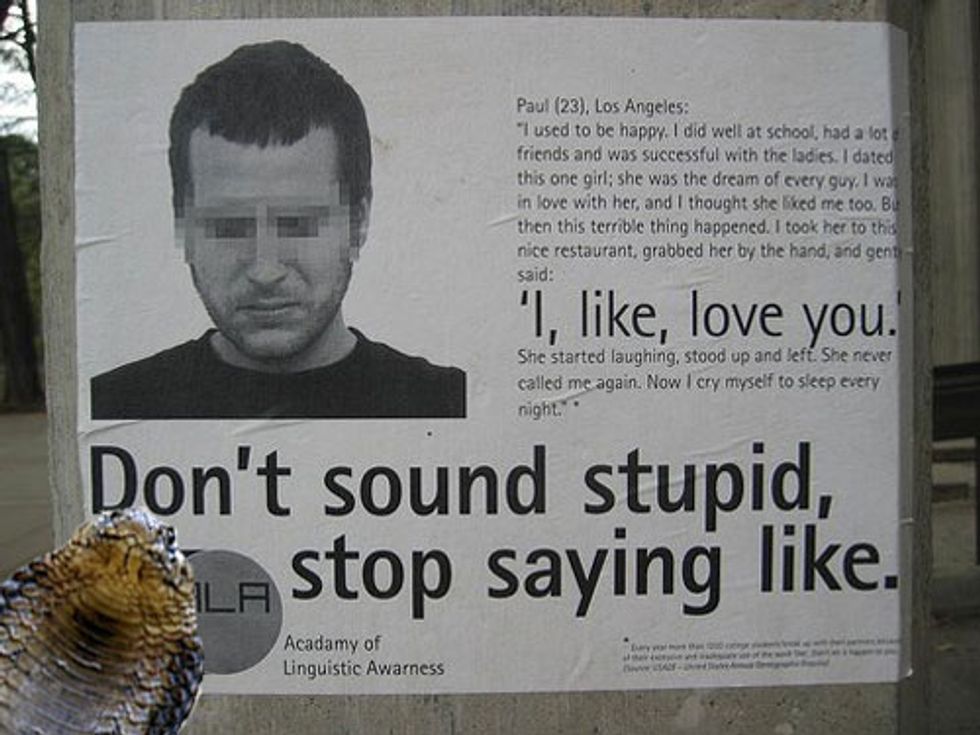 1).
The Bronx Zoo
's Egyptian cobra is still on the loose. Naturally, he already has
a Twitter account
. [@Bronxzooscobra]
2).
Time
magazine released its list of the
140 Best Twitter Feeds
. And now, let's take a look back at
the exact same story
we published a year ago in PAPER! Memories. [Time]
3).
Odd Future
lyrics as Dr. Seuss titles
. [Buzzfeed]
4). Oh, like you didn't see this coming:
LCD Soundsystem
Releases More Tickets
for Farewell Show at Madison Square Garden. (Not that we're complaining.) [Pitchfork]
5) "Interviewees'
overuse of the word "like"
and hesitations: effects in simulated hiring decisions." [Discover]
6)
The Loneliness of the Skyscraper Window Washer
. :( [Brooklynology]
7)
The 12 most-wanted tables in New York right now
. Happy to see PAPER bud
Marcus Samuelsson
's
Red Rooster
on the list! [EaterNY]