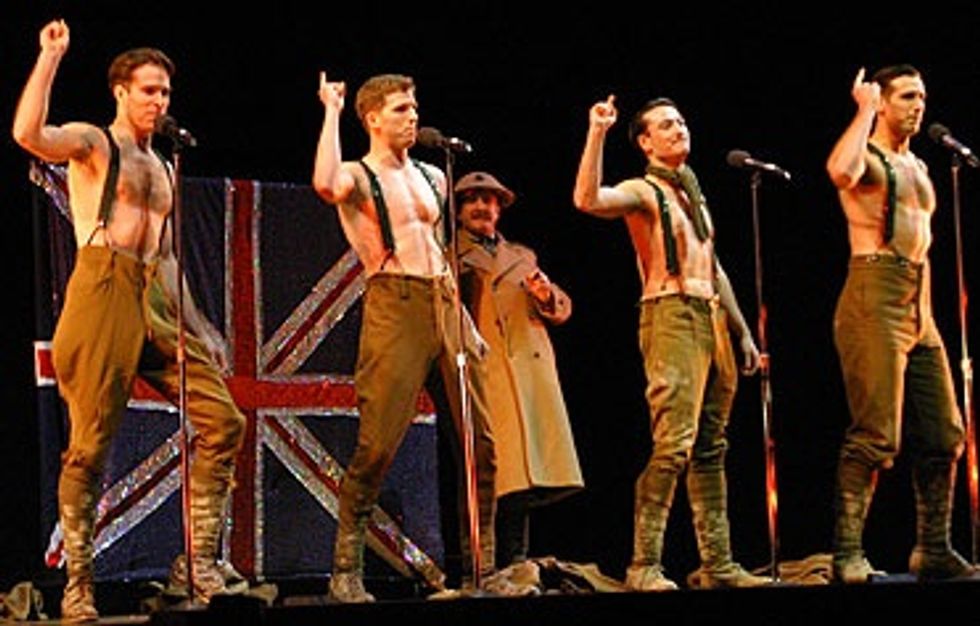 I had the best lunch break this week when I got to attend the annual Easter Bonnet Benefit for Broadway Cares/Equity Fights AIDS at the Minskoff Theater. At this yearly extravaganza, the casts of many Broadway and off-Broadway shows come together to perform skits mocking other shows and present their homemade Easter Bonnets to be judged by bigwigs in the Broadway community. This year's bigwigs included John Connelly, Bebe, Neuwirth, Baayork Lee, Tom Jones and Joan Didion.
The winner was the cast Journey's End. The all-male cast stripped down to their jodhpurs for a laugh. My personal favorites were In the Heights' cast's hip-hop spin on Fiddler on the Roof, and the Company cast members with instruments in tow pretending to audition for their director John Doyle -- who has recently become well known for his productions of Sondheim featuring orchestral casts -- as if they were in A Chorus Line.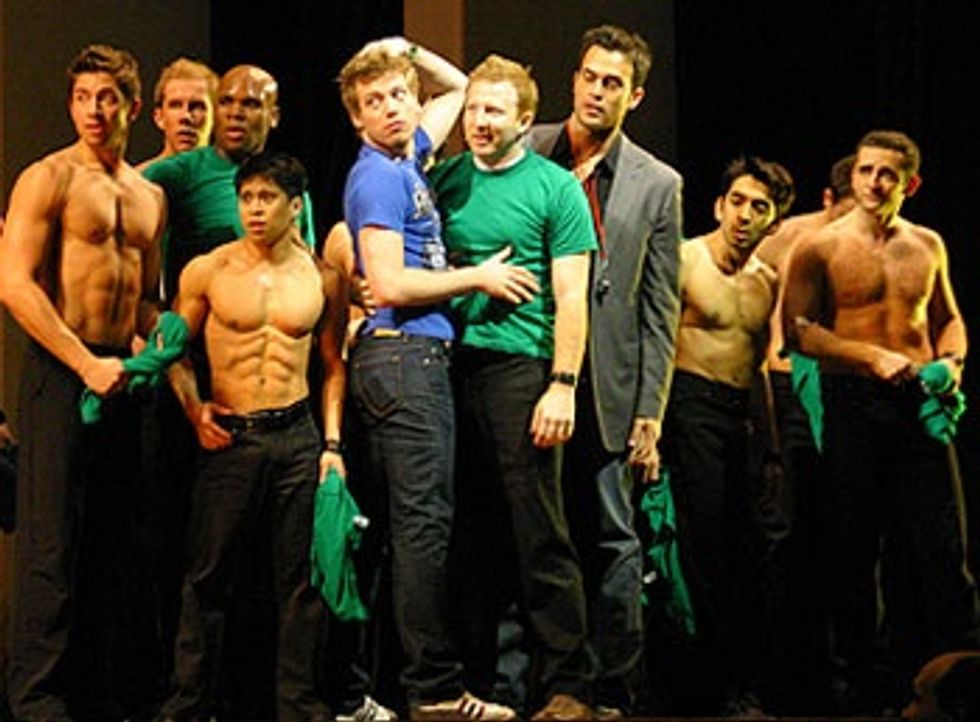 The opening was also great. [title of show] creators Hunter Bell and Jeff Bowen did a skit involving half naked Broadway hunks at an "Easter Bonnet Circuit Party," which featured a manwich with Hunter as the meat and cuties Cheyenne Jackson and Barrett Foa as the bread (see photo above). It was hilarious. Being in an audience filled with Broadway types reminded me how much I love them! Everyone claps and laughs for each other, and no one opens candy!! Amazing! It was a very long show, and I had to leave to come back to work (tear) but it was a great way to start awards season!
photos by Michael Portantiere