Broad City's already-raved about season 3 took things to another level last night, with a lip-synced tribute to the iconic musical climax of Sister Act.
After Ilana (Glazer) is finally terminated from Deals Deals Deals, the-part time desk job she hilariously terrorized for years, by D.D.D. overlord (the peerless Vanessa L. Williams).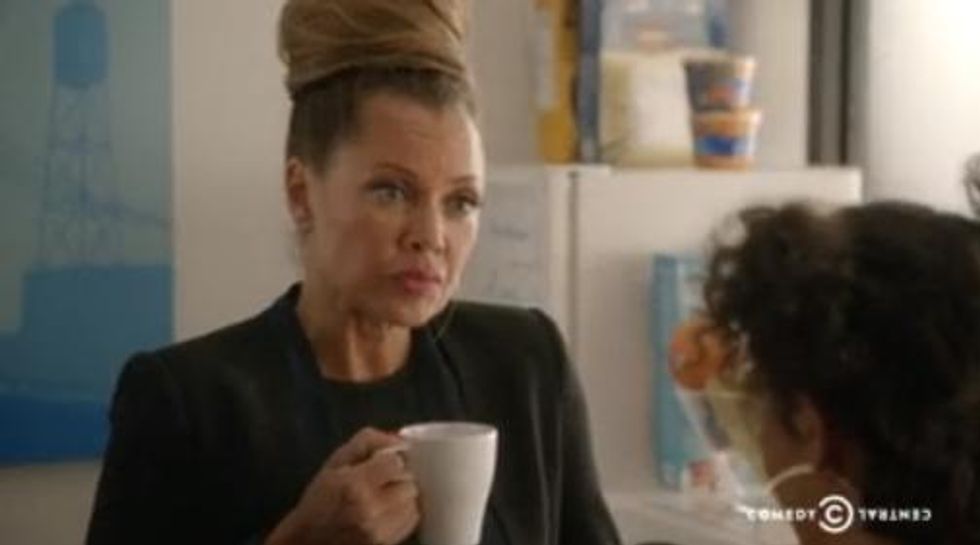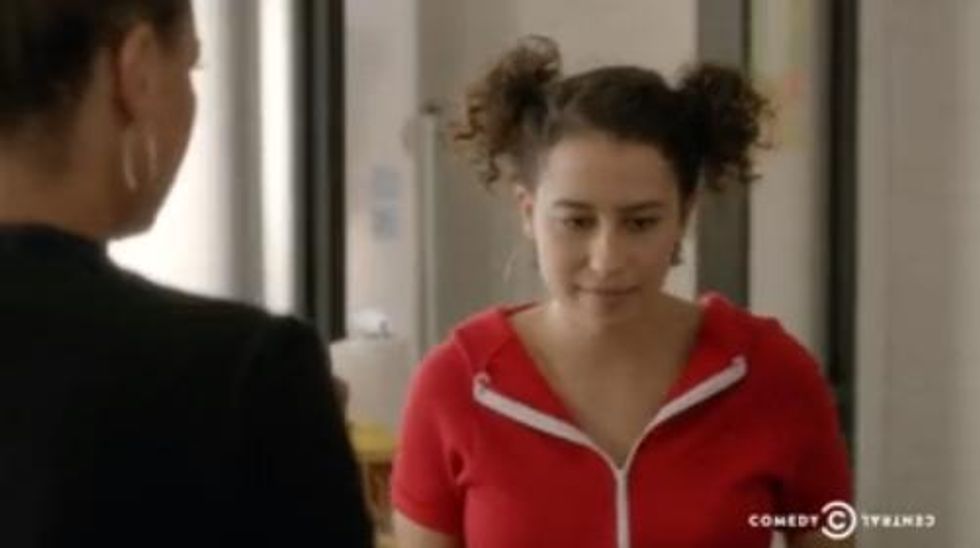 No longer to suffer from Ilana's countless weed-induced blunders, her office mates--especially the exasperated Nicole--were thrilled.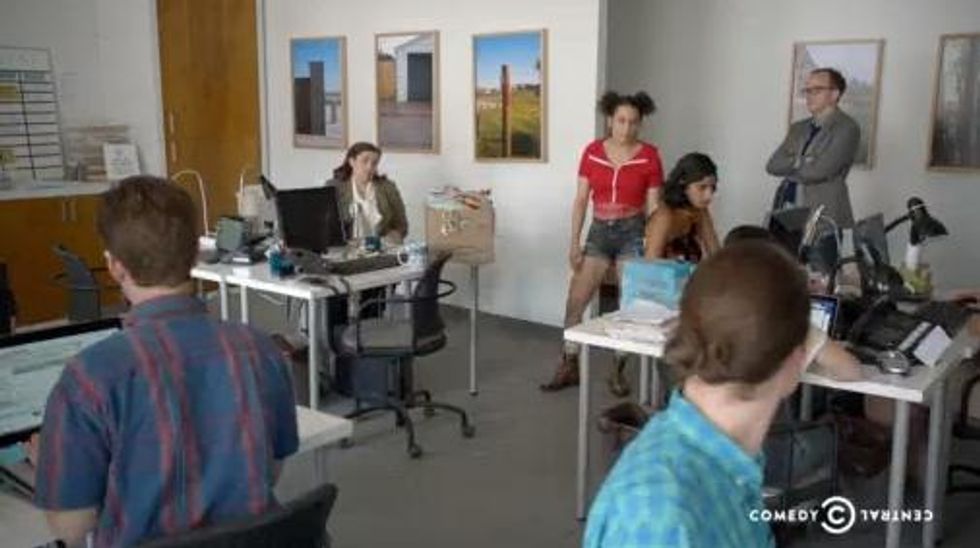 More than thrilled, they were JOYFUL.
The crew, led by Nicole, dons 90s garb, and launches into a rendition of "Joyful, Joyful," from the ending scene in the legendary Sister Act 2.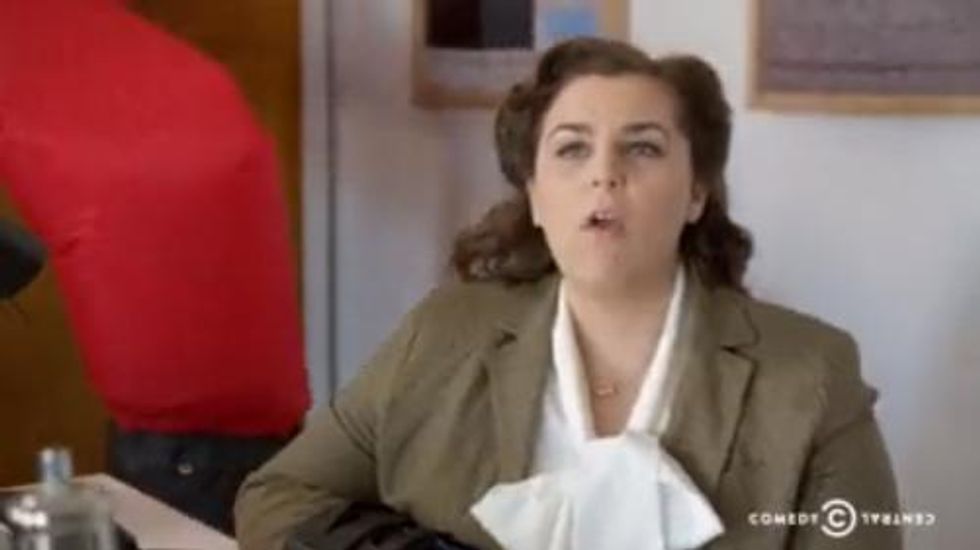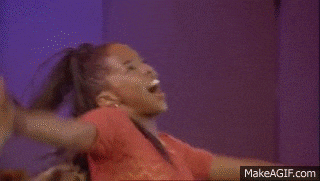 As the jubilant crowd carries on their synchronized shuffling...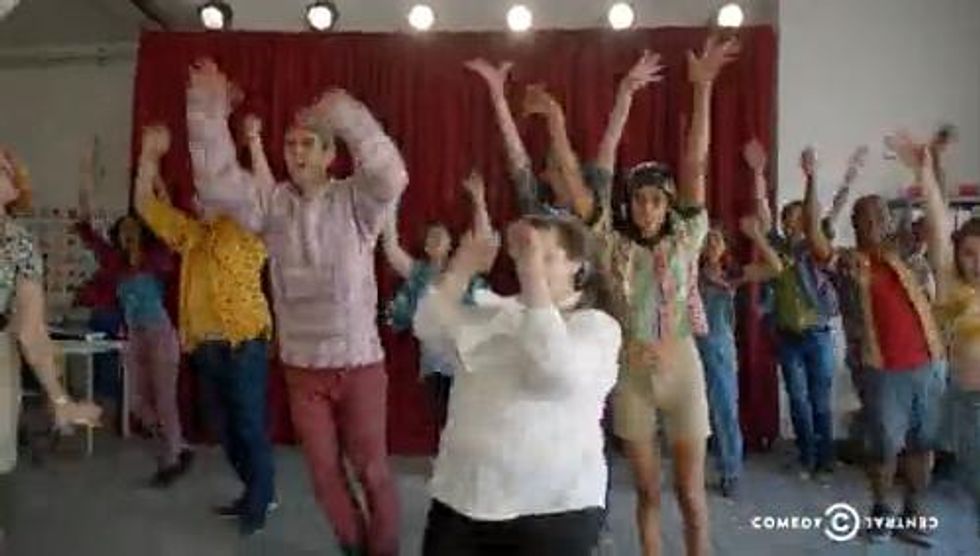 ..
...the EGOT kween herself (and star of the original Sister Act movies), Whoopi Goldberg, manifests before them, in full convent-chic.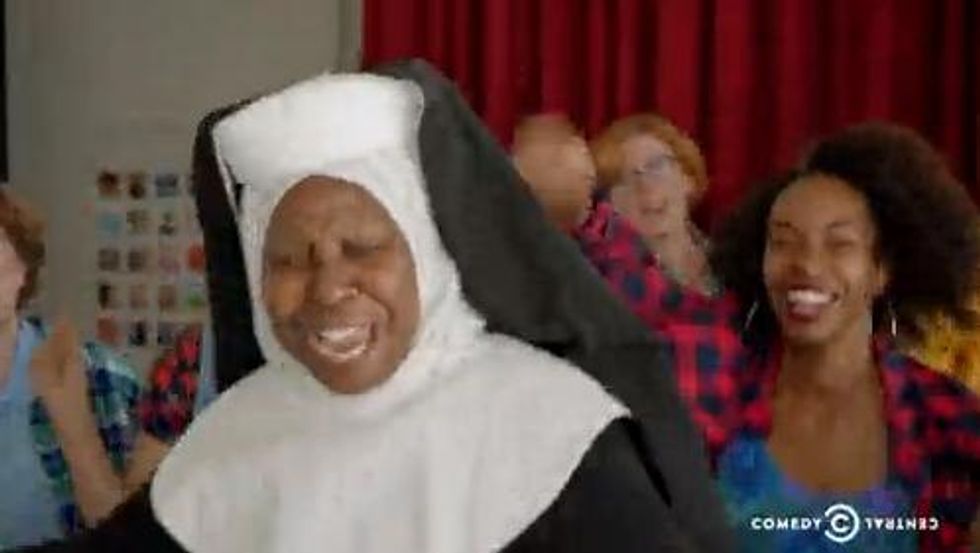 Whoopi (channeling her famous character Deloris) shoves Nicole out of the way, and takes her rightful center stage.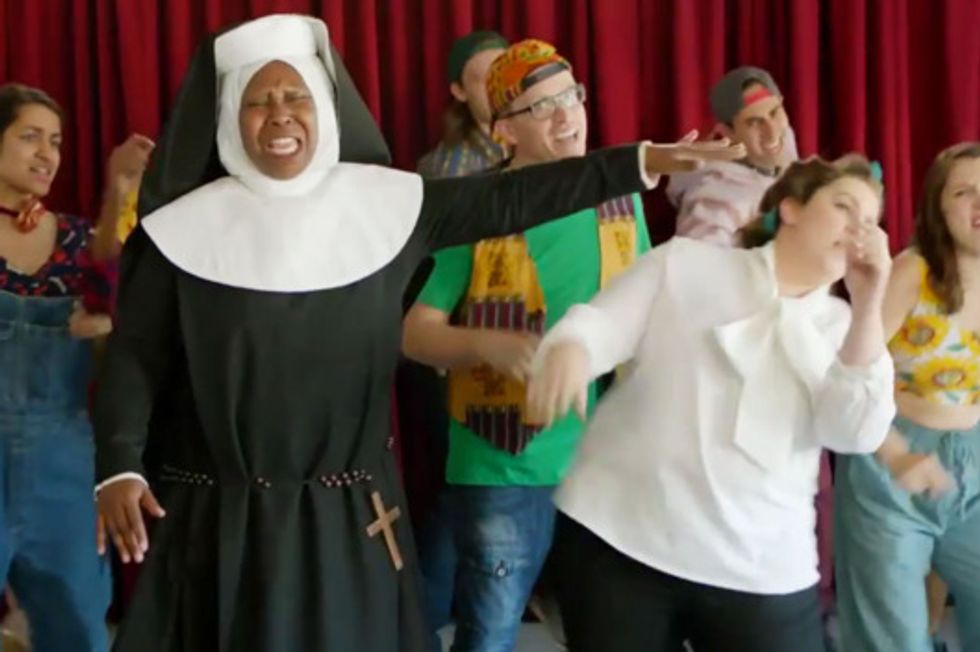 Let's take a moment to close our eyes and reflect on our gratitude that we got to exist when this show was on the air.