Humble duchess of pop, Britney Spears, released THE song of the summer, "Make Me"--featuring white rapper G-Easy.
The epic, warped pop track has Britney sounding BETTER than she has in the last...decade?
Seriously, her vocals are top notch, as she croons about wanting her would-be suitor to cut the wussy stuff, and get DOWN with her in the bedroom.
"Make me move/like it ain't a choice for you/like you got a job to do," Britney demands.
It'll make you want to blare it over your office loudspeaker and crawl around on the floor.
Just me?
Ok.
The track is currently number one on iTunes, showing that Britney--20 years later--is still THE queen.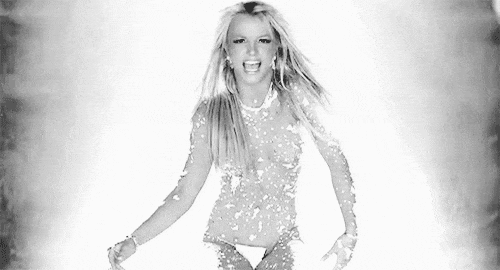 COME THROUGH, BRITNEY.