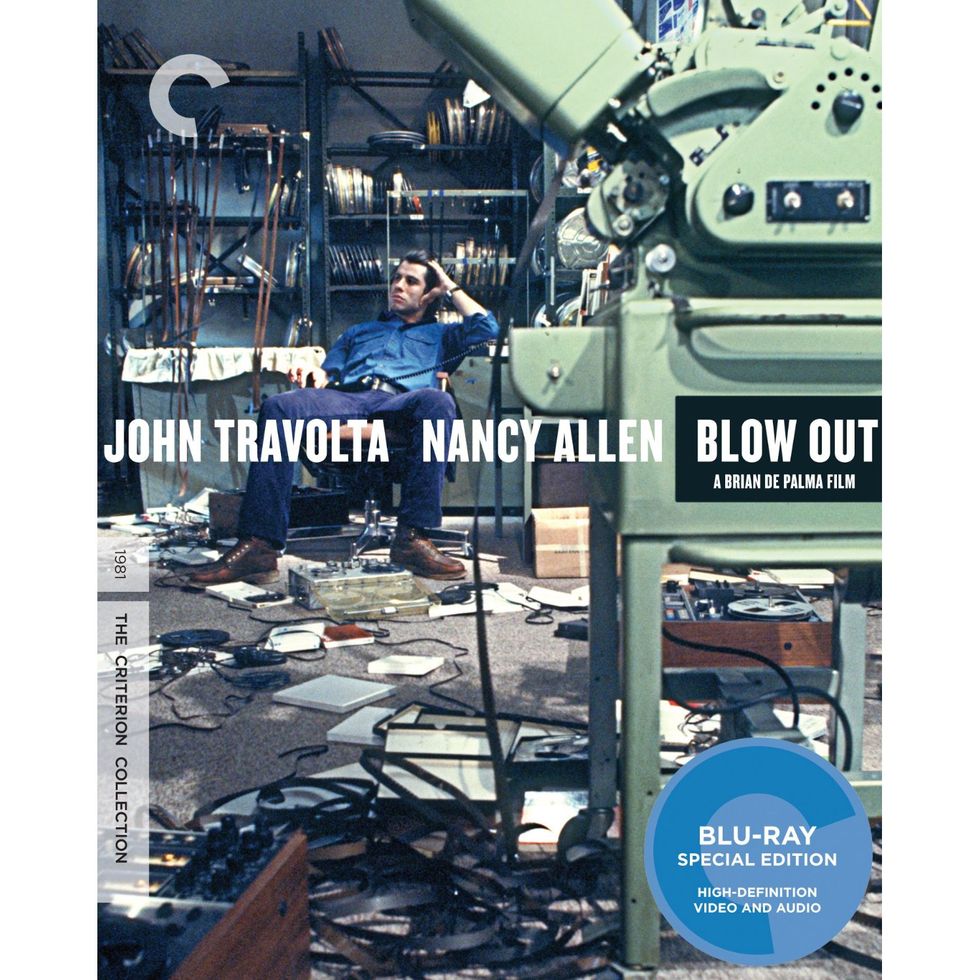 Out this week on Blu-ray and DVD is
Brian De Palma
's great thriller,
Blow Out
. In this 1981 film
John Travolta
(in one of his best performances) plays a movie sound man out recording ambient wind who accidentally catches a Presidential candidate's car accident. But on playing the tape back he discovers it may not be an accident after all. Shades of
Antonioni
's
Blow Up
with
Francis Ford Coppola
's
The Conversation
in this Chappaquiddick Incident-esque paranoid mystery. But De Palma is in full-tilt stylistic mode, and the film has some great costars including the wonderful
Nancy Allen
as an informative witness and
John Lithgow
as a fiendish assassin. This is a restored digital transfer, and includes a new interview with De Palma plus the entire rare 1967 feature,
Murder a la Mod
, as well as the famous
Pauline Kael
rave review for the film.