Last year's Netflix sensation Making a Murderer has reached a new critical development, as one of the docu-series' subjects, Brendan Dassey, is going to be released from prison, after his conviction was overturned by a federal judge.
O_O
If you'll remember, Dassey was tried as an adult when he was 17, and found guilty of first-degree intentional homicide, second-degree sexual assault and mutilation of a corpse, for the murder of photographer Teresa Halbach in 2005. He was sentenced to life in prison with parole eligibility in 2048.
His uncle, Steven Avery--the series' main subject--was also sentenced to life without parole.
The case has been filled with holes and conflicts of interest from the start. The Manitowoc County (WI) police officers involved with Avery's prior wrongful incarceration and rape conviction, were also involved in the Halbach murder case.
PEOPLE Magazine also reported this year that two jurors in the Avery trial were relatives of Manitowoc law enforcement.
The crime scene that Brendan Dassey described to police was over, and over again questioned by Avery's defense lawyers, who became viral stars along with the show. Dassey, who has a very low IQ, was interviewed by police without his mother present, and changed his story multiple times, leading many to believe that he was coerced into a guilty confession.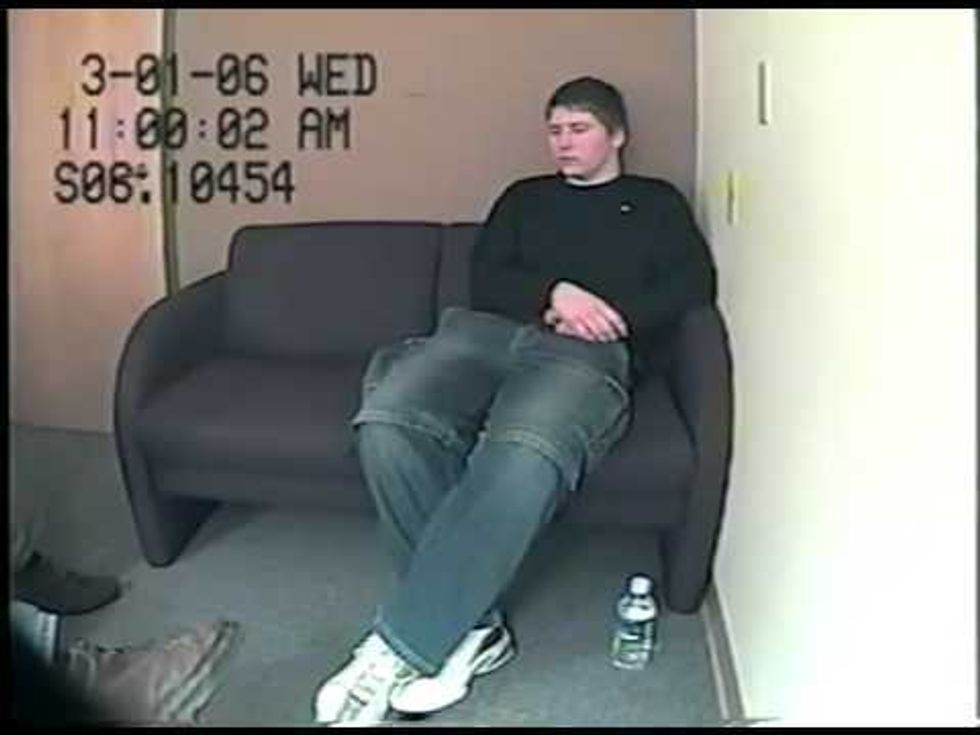 In one of the most heartbreaking scenes in the series, Dassey--who seems unable to grasp the severity of the situation--asks his mother (via phone) to please tape Wrestlemania for him, so he can watch when he comes home.
Tears.
Now, in 90 days (if the courts do not decide to retry him) he can watch that god damn tape.
Avery's fate remains unknown; his lawyers have continued to push for a retrial.