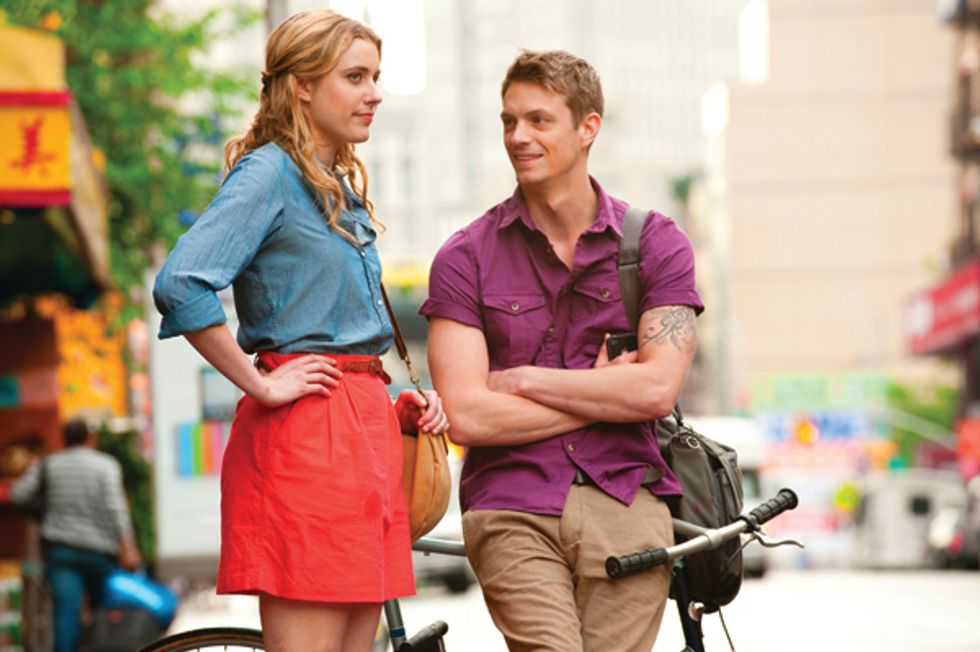 In next month's
Lola Versus
, Greta Gerwig's character is nearing 30 and in crisis after her boyfriend dumps her just weeks before their wedding. She self-destructively reacts to the sudden rejection by drowning her sorrows in bad-news lovers and malt liquor, but perhaps she'd have fared better if she'd watched these films where the lead characters managed their self-pity a little more constructively.
Mark Zuckerberg
The Social Network
(2010)
This film told the story of Facebook founder Mark Zuckerberg's rise, and revealed that the company began as little more than a scornful, drunken, post-breakup distraction -- shaky evidence that sometimes misery drinking really does pay off.
GInormIca
Monsters Vs. Aliens
(2009)
Though the giantess community is not well known for its breakup advice, the newly-single may find inspiration in
Monsters Vs. Aliens
' Ginormica. Dumped by a weather-man, the Reese Witherspoon-voiced size-shifter overcomes her initial depression in order to save the world from aliens.
Frank
Super
(2010)
Being dumped often creates pent-up rage, so why not channel that ire into a swinging pipe wrench? In
Super
, Frank (Rainn Wilson) launches his hyper-violent, wrench-based superhero career after his wife leaves him for Kevin Bacon. Is vigilante bludgeoning the new binge eating?