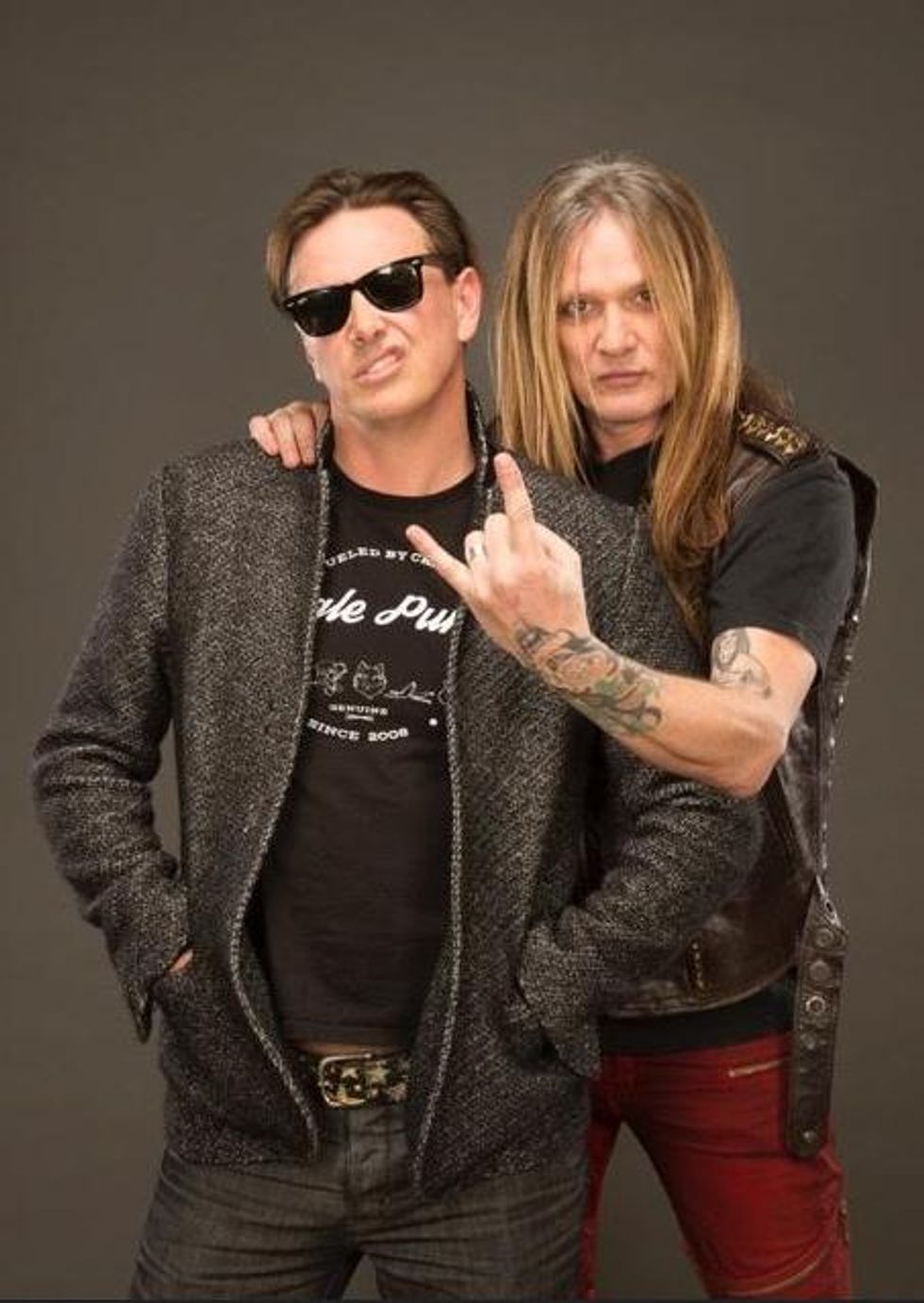 Donovan Leitch and Sebastian Bach
Some of the best TV is being broadcast in unlikely places. Most recently I watched a couple of episodes of Breaking Band on AXS TV, the Mark Cuban-led channel available on many platforms -– including Comcast, Dish Verizon and ATT&U-verse. But, sadly for us New Yorkers, not on Time Warner Cable. (Another reason to hate on your cable company.)
With music programming as one of AXS's core mission, Breaking Band is a great hybrid. Part American Idol/The Voice, part docuseries, each half-hour episode matches one band with a mentor who preps them for their first live broadcast performance. The multi-talented Donovan Leitch of Nancy Boy and Camp Freddy (now Royal Machines), plays ringmaster as the producer of the live broadcast, setting up the storyline and getting out of the way, appearing only when needed.
In the episode airing this week, Sebastian Bach of Skid Row works with Santa Cruz, an improbably named metal band from Finland, and encourages them to abandon the recorded music they incorporate into their show as they shred their way from song-to-song, long hair flying, guitar solos piercing the air. He makes a case for authenticity, they shrug it off. But the chemistry between them is good and the conversation lively, winning me over even though heavy metal is not my type of hair.
I suspect that the show might have problems with people who only like one kind of music. If you hate heavy metal will you still be interested in the band? The show's producer Marc Scarpa thinks you will because, he says, "the show is about musicianship and what it means to be a musician."
But for me it's the no frills approach, the sharp contrast to its mega-hit progenitors that makes me want to see more. The studio is small and intimate as you would expect of a show shot in the friendly confines of LA's YouTube studio. The production values are low and I'd hazard that one of those "idols" shows costs more than entire series of Breaking Band. Check out the Sebastian Bach episode and see for yourself. Sunday, March 27, 9 pm