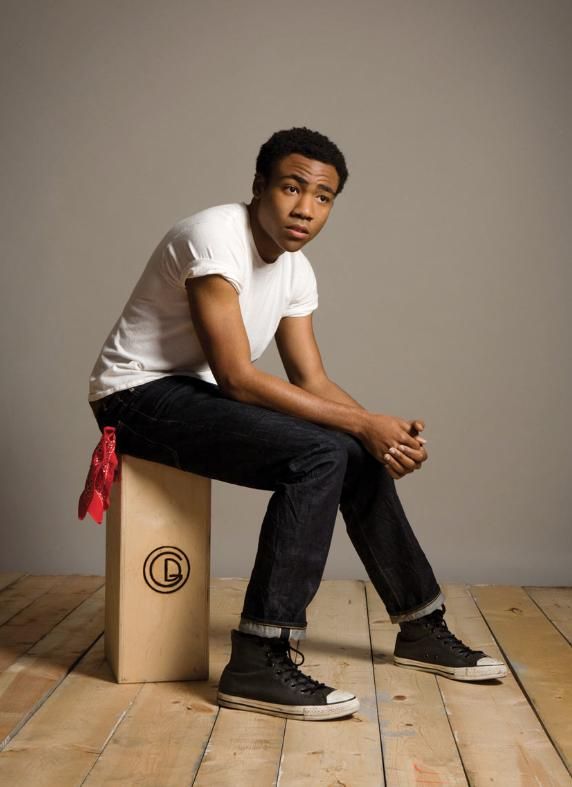 Stone Mountain, Georgia, can boast two famous native sons: 30 Rock's Kenneth the Page (who happens to be fictional) and Donald Glover (who happens not to be). They're not unrelated, of course. Glover is the upstart comic who nabbed a dream job -- writing for 30 Rock, whereby he put his hometown on the map -- only a few days out of NYU. After three successful seasons, he quit to pursue stand-up, but just as quickly landed a part in NBC's new sitcom Community. In addition to all that, he's somehow managed to write, shoot and star in the feature film, Mystery Team (which premiered at Sundance) in collaboration with Derrick Comedy, his YouTube-adored sketch group, and also tape a half-hour stand-up special that airs this March on Comedy Central.
On Community, Glover holds his own alongside Chevy Chase and Joel McHale, but he's a long way -- if not a long time -- from his online beginnings. "Everyone else I've seen in other places before, whether it's Mad Men or Fletch or The Soup," he says of his costars. "People are like, 'Oh, hey, I've seen the YouTube short of you pooping yourself!'" Luckily, poop sells. The Derrick videos -- with more than seven million views -- helped send him from Tina Fey's workaholic writers' room to a spot in front of the camera.
But he's not Derrick's only beneficiary. Watch the Derrick canon carefully and the best of comedy's new class flashes by: The Office's Ellie Kemper, SNL's Bobby Moynihan, Parks and Recreation's Aubrey Plaza. They're all products of New York's UCB Theater, the current high temple of sketch where Glover's hilarious oddness was honed. "I remember going for the first time," he reminisces. "I saw a dude in a Darth Vader mask fuck another dude in the ass with a dildo. That scared the shit out of me -- and I realized, this is my home."
Comedy Central Presents: Donald Glover airs March 19th at 11 p.m.