Though it's been two long, depressing years since the disbandment of Brooklyn-based darlings, Bottoms, the recently reunited electro-queer trio are back with a vengeance.
Explaining that the reformation "happened very suddenly," Jake Dibeler, Simon Leahy and Michael Prommasit say that their forthcoming Parasite EP stemmed form a desire to take a more experimental route with production; and the result? An oddly alluring track like "The House of Excrement."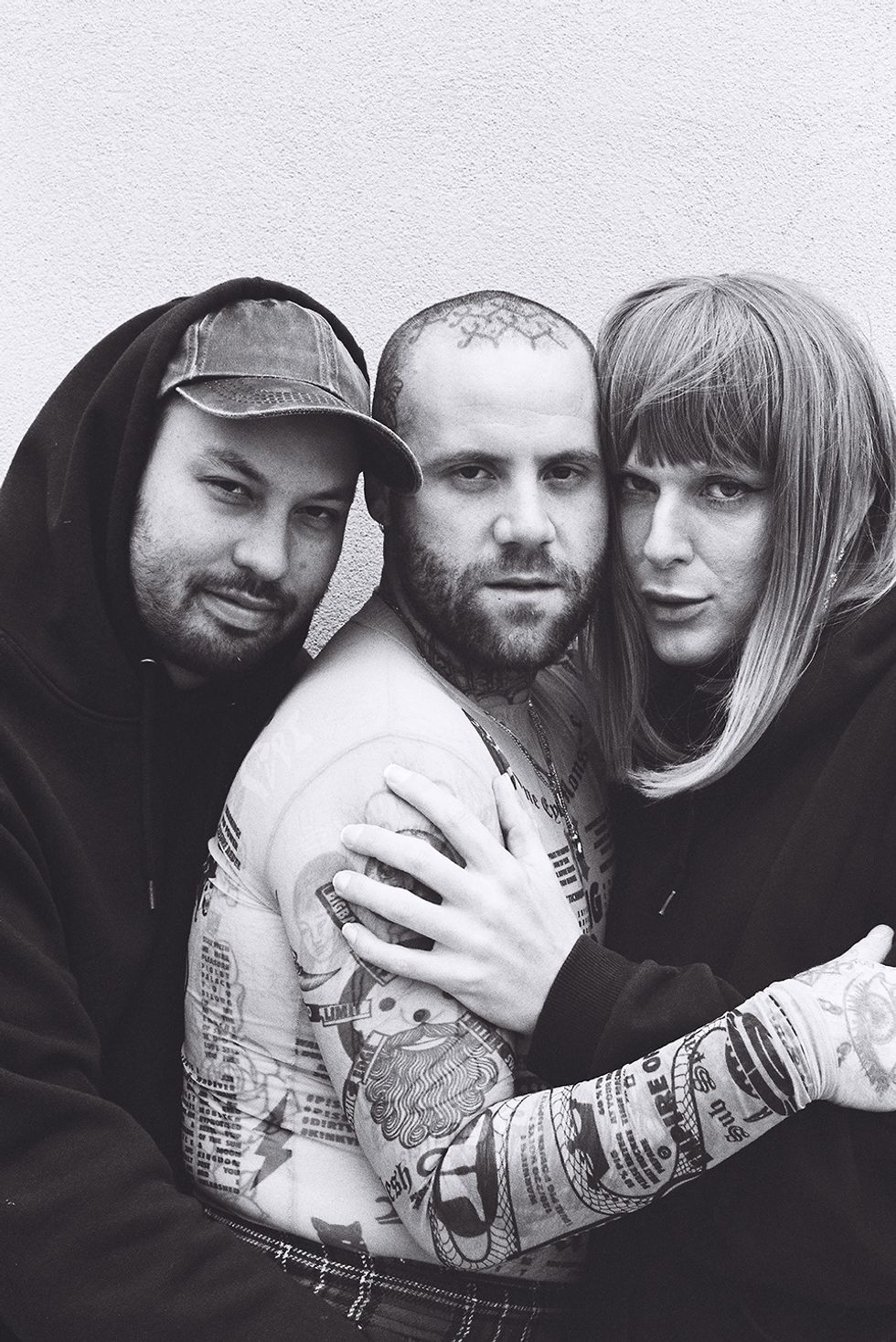 True to fashion though, Bottoms' new material continues to center on a socially charged message — though this time, it's with a touch of horror. A metaphor for grappling with loss, addiction and trauma, "The House of Excrement" specifically draws upon the idea of demonic possession to get their point across — and, needless to say, it's entirely effective.
Tinged with a hint of techno and armed with a hypnotic, if not slightly unnerving, rubbery synth, "The House of Excrement" may be a tad more abstract compared to previous releases, but rest assured, the same, uniquely Bottoms-esque charm is there. Cheekily irreverent and entirely danceable, if that's what an exorcism sounds like, then sign us up.
Listen to "The House of Excrement," below.
Photography: Marquale Ashley
Sign Up for the Morning PAPER
Music
Story by Justin Moran / Photography by Joaquin Castillo / Makeup by Alex Levy / Hair by Sergio Estrada / Styling by Carma Flores