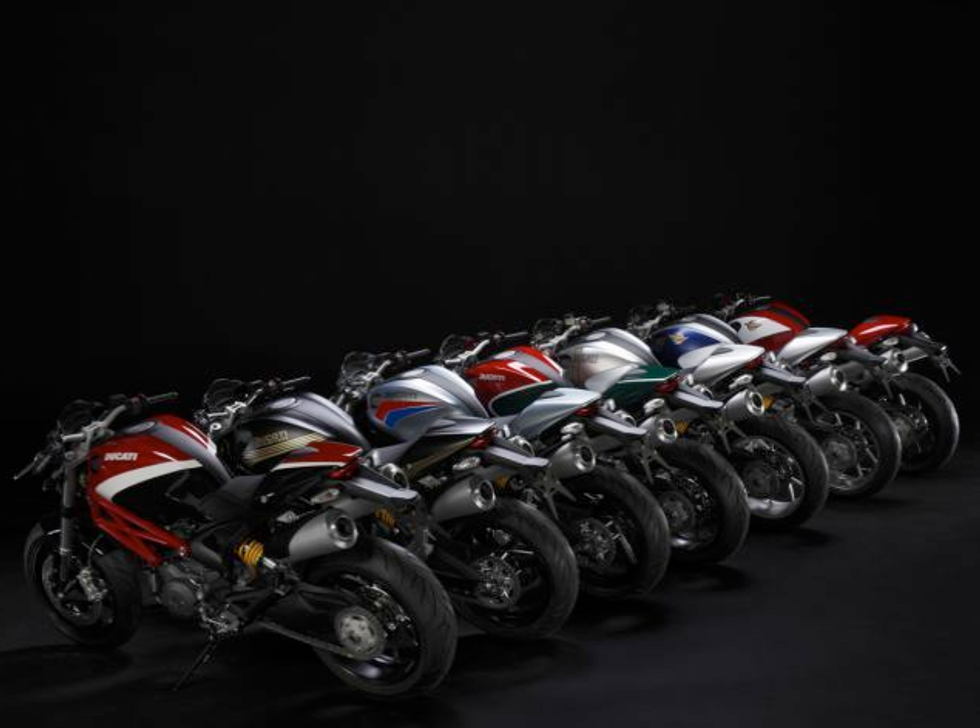 In the spirit of
Fendi
and Moschino,
Ducati
is letting owners of the iconic Italian motorcycle to change up its  look. The
Monster Art body kit
is compatible with the Ducati Monster 696, 796, 1100 and 1100s bikes, offering owners a total cosmetic makeover with a simple accessory swap. Custom tank covers, mudguards, seat-covers and a personal favorite -- the micro-bikini fairing -- come in colors including Lilla Glamour Lilac, Scambler Orange and Darmah, which is inspired by  black and gold stripes of models from the '70s. Other designs evoke Ducati logos of th past, like the Pantah, a throwback to the look of the '80s. Each kit retails for $599.99 and is available for purchase at local Ducati dealerships.

For more of Tamara's cool car-related musings, check out her website, gotryke.com