Borgeous doesn't like to get political. When asked about the future of dance music, the DJ (born John Borger) says, "Once you start thinking about where it's going globally, I just think you lose sight of what we're really trying to do." He continues, "Everyone wants to put their input or two cents into things they don't really have any control over, but I just stay in my own lane and do my own thing to put food on my table." Borgeous has been building a name in the world of electronic music since 2013. After leaving his hometown of Miami for Los Angeles, he dabbled in marketing and head-hunting jobs before finally settling into the city's vibrant nightlife scene. Starting out as a promoter, he quickly leveraged his position to break into DJing. "I became friends with the [club] owners so I was able to say, 'Hey, I want to be able to play this show for free and I can bring in a bunch of people.'"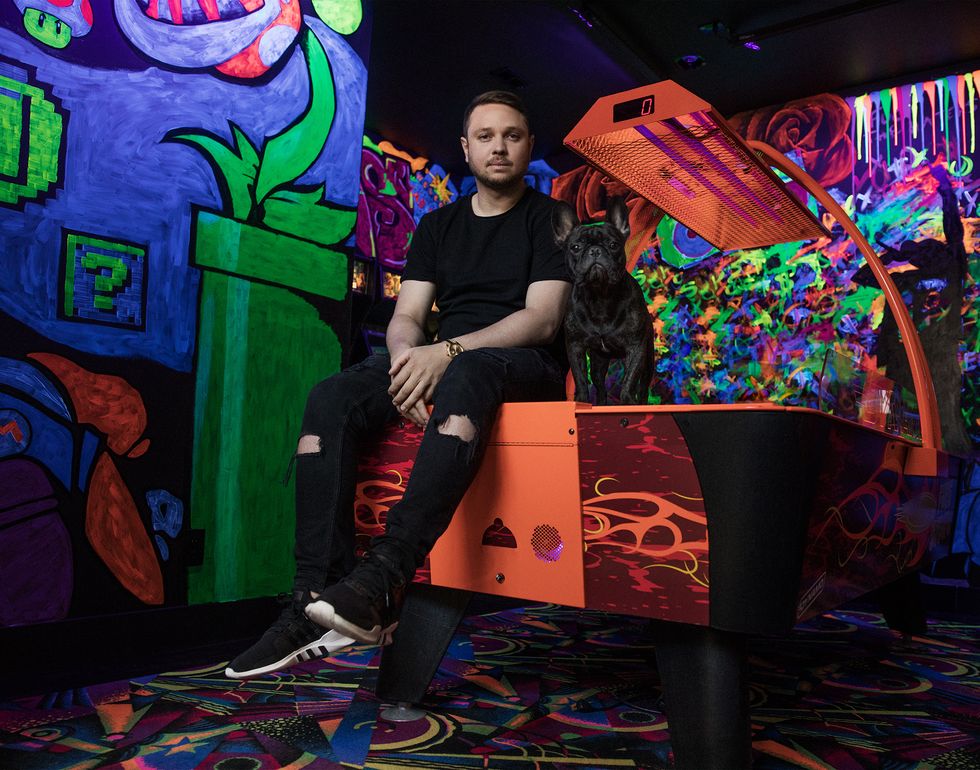 His hustle worked, and today, Borgeous splits his time between sunny Los Angeles, glitzy Las Vegas -- where he has residencies at Hakkasan at the MGM Grand Hotel & Casino and JEWEL at ARIA Resort & Casino -- and wherever else his vigorous touring schedule takes him. "I'm traveling like 200 days a year, so where I live is kind of irrelevant." This globetrotting lifestyle was largely propelled by the success of his first of official single, "Tsunami," which came out in 2013. The big room house track put him on the map and paved the way for his future success, which can be seen with only a quick glance at his collaborators: Sean Paul, Lil Jon, Waka Flocka, LIGHTS and Wiz Khalifa, just to name a few. Throughout it all, he's continued to embrace the style that initially made him famous, but as evidenced by his 2016 debut album, 13, he has equal command over a plethora of other dance music styles as well (trap, synth-pop and even some radio-ready tropical house).
Borgeous welcomes this coalescing of different sounds with open arms. After all, he's aware that, in this industry, one's success is always contingent on "staying relevant and keeping up." So when asked if he'd be willing to experiment with new styles as the trends continue to change, he jokes, "I think anybody who isn't [willing to] is dumb. The kids are always adapting, and you have to keep up with the kids!"
Text by Michael Cuby
Photography by Robert John Kley
Grooming by Shaun Saunders

Sign Up For The Morning PAPER