A new four-day community art series called BOOM (aka Bushwick Organizers + Owners Movement) is being held from September 29 to October 2 at various neighborhood venues.
A definitive cumulation of all the visual, musical and performance artists currently shaking up NYC's underground, there's not enough space for us to exalt the excellence of this line-up, which was curated by producer Katie Rex and Discwoman cofounder Christine McCharen-Tran.
Including a 12-hour rave featuring the likes of Kim Ann Foxman, Suzi Analogue and LSDXOXO, a party put on by QPOC collective PAPI JUICE, as well as a massive label showcase highlighting some of the biggest Brooklyn-based DJ crews today à la KUNQ, Discwoman, Sweat Equity and Fake Accent, BOOM would be killer enough as a party series. But of course, no exploration of Bushwick's remarkable culture of artistic collaboration would be complete without a carefully-curated fine art component, which features showings from artist Grace Miceli's Art Baby Gallery, lighting pros Nitemind and digital artist Shawna X, not to mention a performance/screening curated by FlucT's Monica Mirabile that will serve as the premiere of Dev Hynes' new film.
Let's just leave it at "you better show up." Plus, it's free, so no excuses. RSVP for all the events here.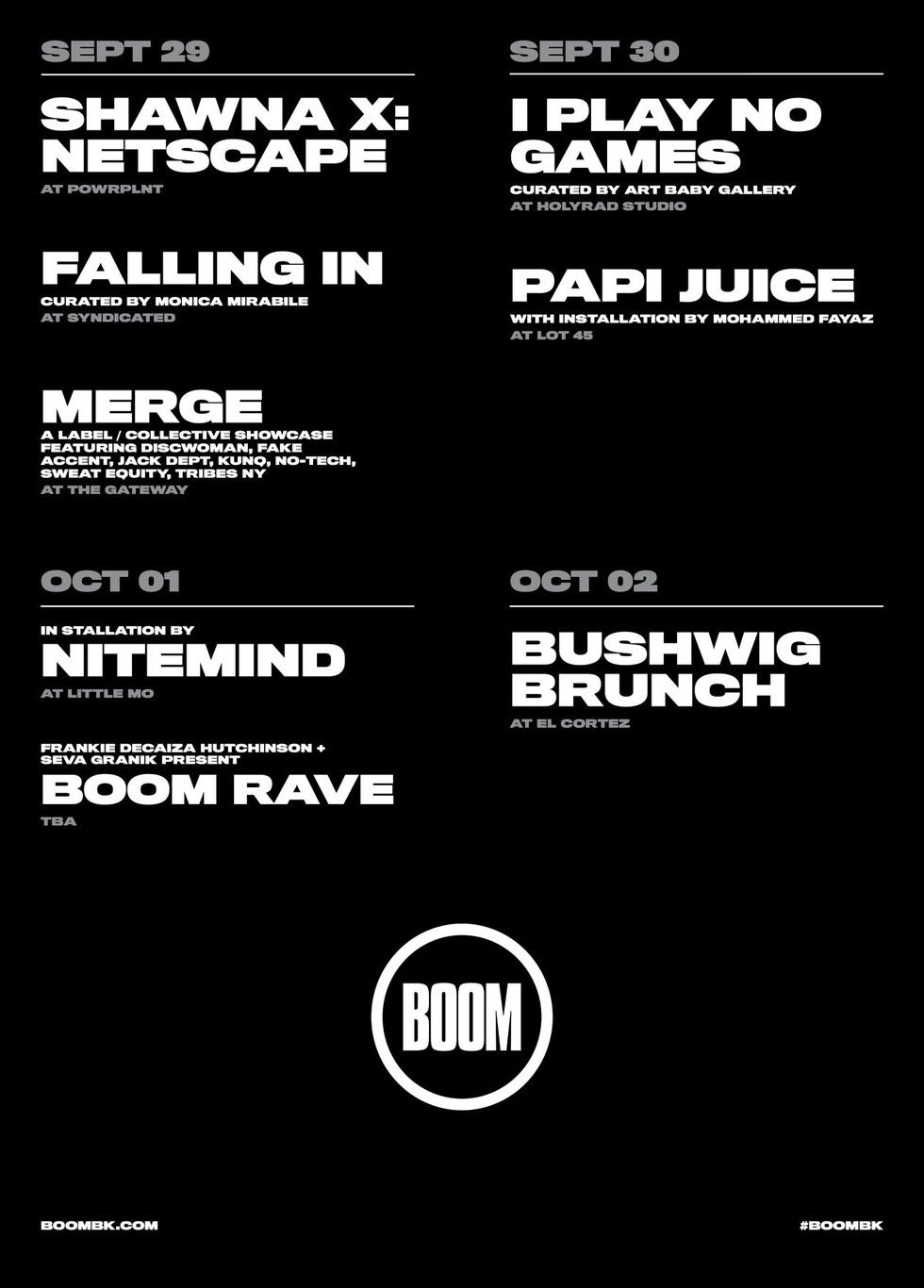 splash photo by Terrell Davis / via Instagram