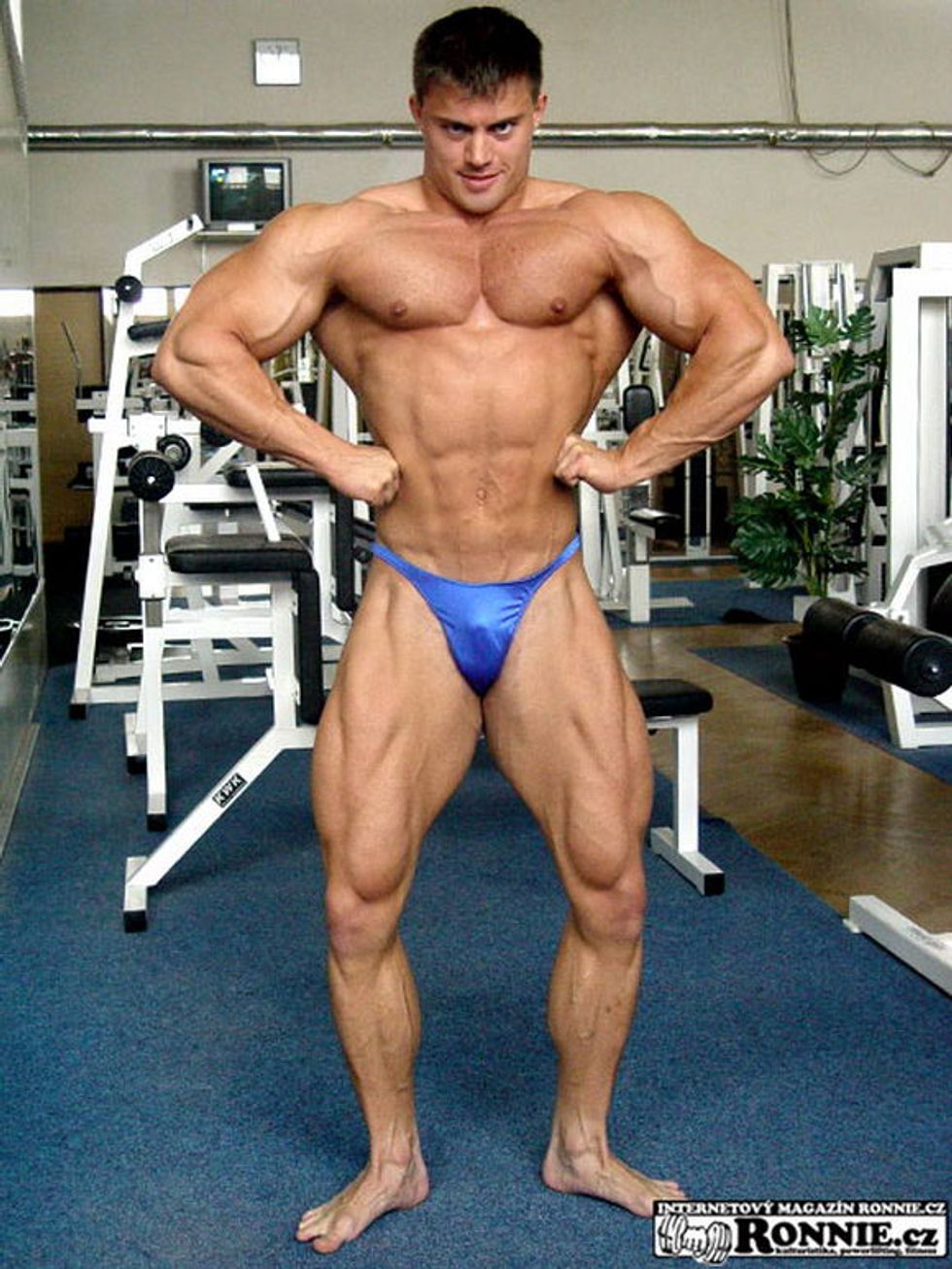 Am I a body builder or am I a porn star? This is a question that seems hard to answer these days. Queer Me Now, a fun blog, has been covering this developing story with lots of links to Hungarian and Czech sites. It seems in these countries that the (relatively) large bags of dough a cutie can get for baring his well-muscled ass (to say nothing of shaking it or spreading it) are too much to resist for body builders who have gym memberships to pay and very little source or income and very little non-workout time.
Take Tanek (pictured) who is obviously a serious competetive body builder in the Czech Republic. He's also a sexy (mostly bottom) star of porn films (you'll have to go to Queer Me Now to see some the XXX shots).
This situation is not exclusive to Central Europe. Some big porn stars of the past in California like Tom Katt and Caesar have placed in serious statewide body building competions and gave gays serious woodies with their seeming insatiable hunger for schlong.
Let us know what you think MMBloggers of this serious and hard-hitting issue!