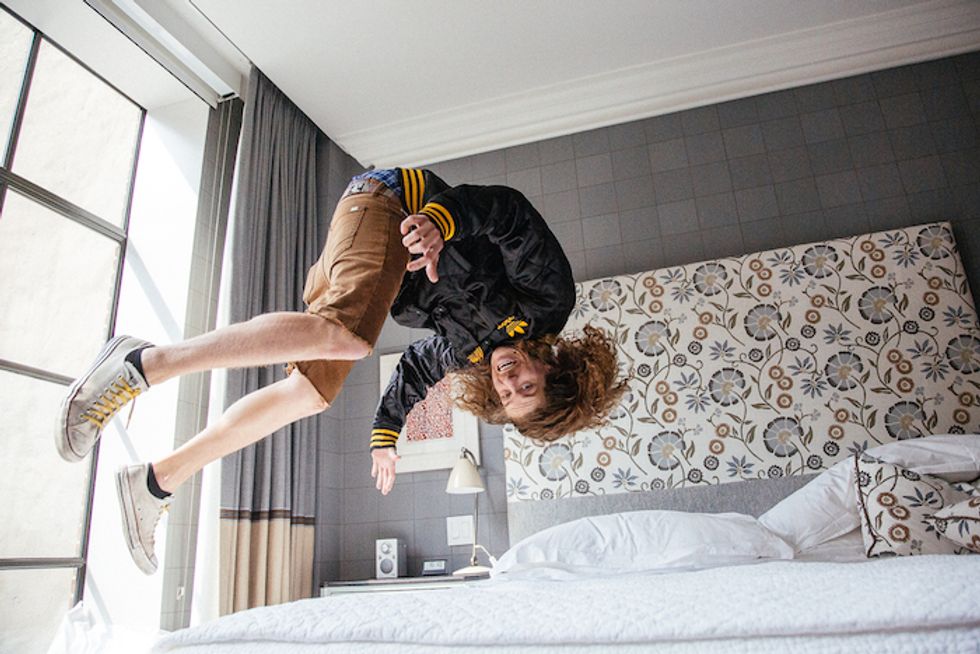 Let's just get this out of the way: when I spoke with Blake Anderson last week, he was not
eating a bagel
(in fact, he offered me a cookies 'n' creme bar, explaining, "I live a snack lifestyle") and he didn't drop a single f-bomb. Granted, our interview took place in his Crosby Street Hotel room late in the afternoon -- not at 6:00 a.m. the day after what I understand to be a particularly dramatic Warriors game. Any self-respecting Bay Area native would be hurting under those circumstances.
Anderson was in town for the New York premiere of
Dope
, the Sundance-ruling gonzo comedy in which he plays a hacker named Will who helps the protagonists (led by PAPER 2015 Beautiful Person
Shameik Moore
) unload a backpack full of drugs. We talked about the film, the future of his bromantic Comedy Central series
Workaholics
and whether, hilarious TV gaffes aside, Anderson is finally entering a mature phase in his life and work.
You're on record as a serious fan of East Bay hip-hop. Did this factor into you doing Dope?
I think for sure that my hip-hop knowledge influenced my decision to do the movie and the way I acted. My character, Will, has such a debate going on in his head on where he fits in. Any time you're looking at hip-hop from a white person's perspective, I guess you wonder where you fit in on that scale. But I've never thought too hard about it; I just know I like that type of music and culture.
Growing up in Concord, CA, what was it like being a hip-hop kid?
No, you know that's the thing about the East Bay or anything that surrounds the Bay Area: that vibe just kind of reverberates through the ground. You can't help but get some culture living in Northern California, or any part of California, for that matter. I feel like music is in the veins of the state; you can't help but pick up something and have a pretty eclectic knowledge. People are just educated all around out there. You grow up around so many different people when you're in California because there are so many different walks of life.
Where did you hang out?
I moved to Southern California when I turned 18, and I didn't ever really do the fake ID thing. I guess it's come back around with molly and all that, but I feel like the only time people my age would go in the city was to go to raves or whatever. And it was like, "eh." I was more into drinking beers and making stupid sketches with my buddies. But I was an Oakland Athletics season ticket holder, so I was on BART every weekend going out to see that.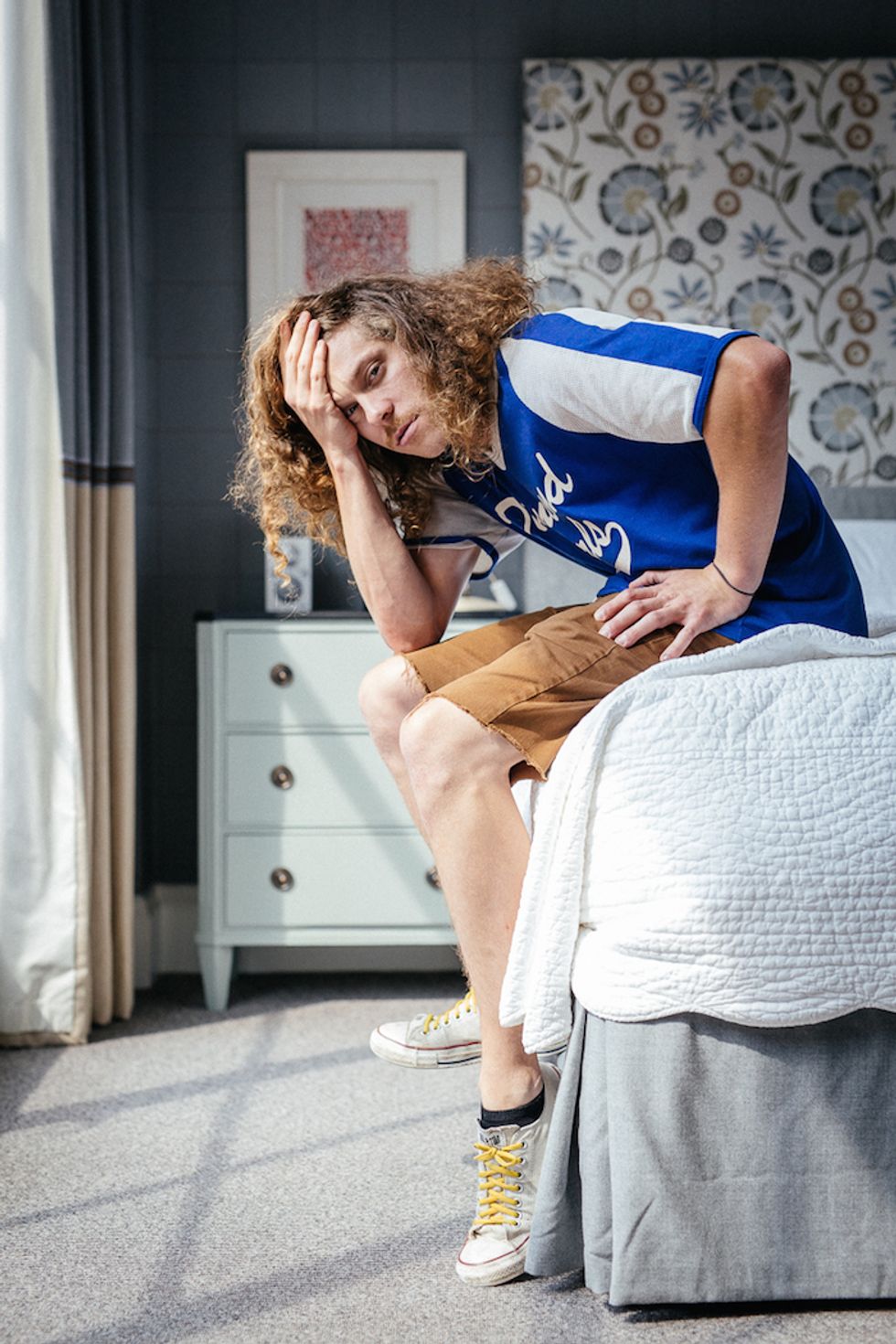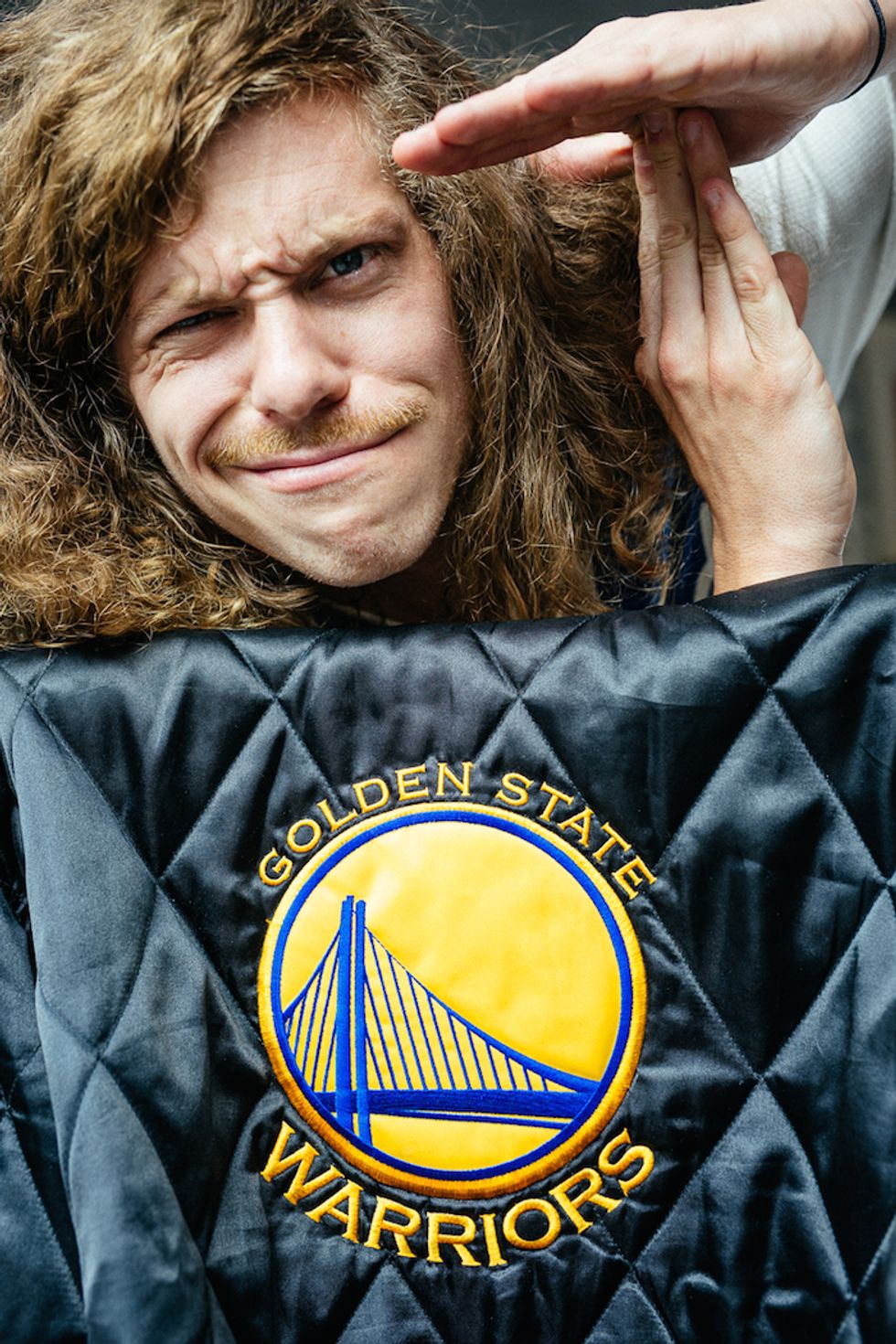 You're a dad now, and you're out promoting a movie, and Workaholics' fifth season is in the can. Is this a grown-up moment that's happening for you?
You know, I feel like mentally in my head I have this conversation quite a bit. Like, when do I start to lift the veil of, "I'm your college stoner friend" to "Hey, I might just be a complete human, with a family." I'm not necessarily trying to be a Kevin James King of Queens family-sitcom dude or whatever. I still am a young person, charging life for sure. When you have a kid, it trips you out, man. It makes you think about some stuff. It definitely opens up the universe to you. But I'm still the same dude, I think.
This seems like the most substantial role you've had so far. How's it different from the TV work that you're familiar with?
With Workaholics, we do everything. We write it, we star in it, we sit in on the editing sessions. Everybody with the exception of myself has directed at least one episode. So there's a lot of pressure there, but it's also a lot of fun. We call all the shots, so if it's good, it's good; if it's bad, it's our bad. But being a part of a movie and on a set -- I imagine you could come onto a set and it'd be a bad experience if the people you're working with suck. Like, with Workaholics I'm working with my best friends so it's hard to complain there. But with Dope, everybody has been so positive and the whole movie has just been surrounded by a pretty awesome energy that it's been a great experience.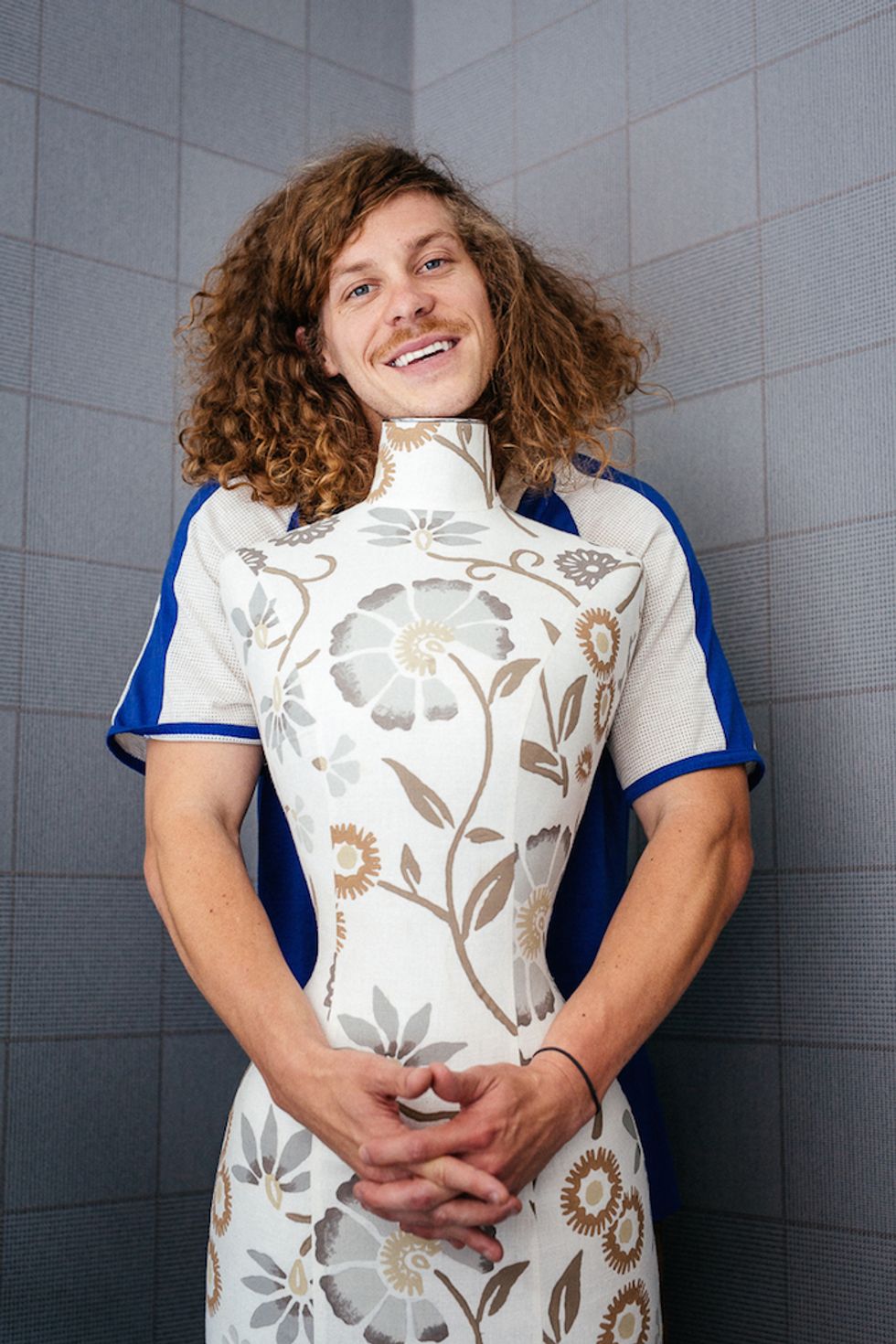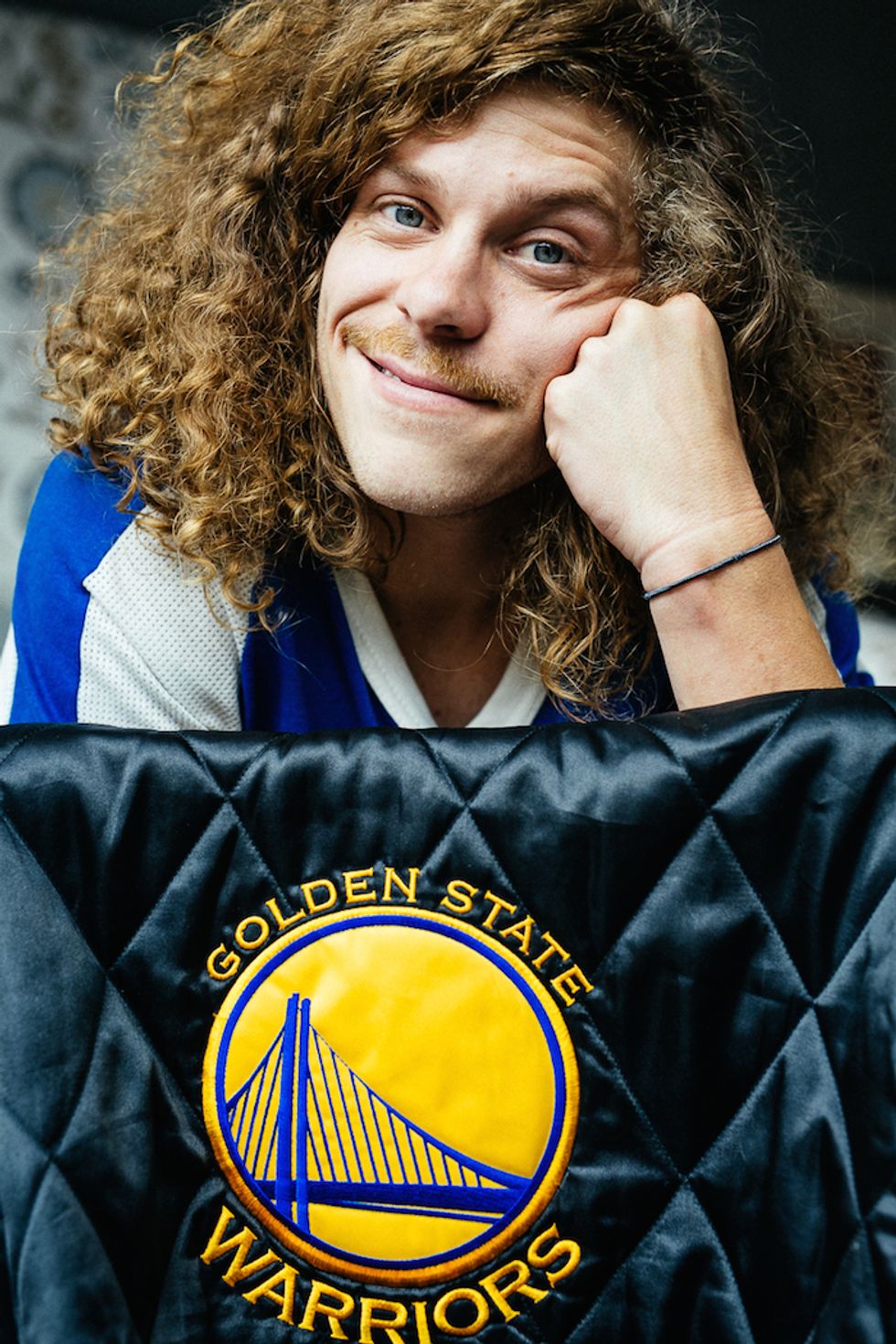 Do you see yourself getting more serious as you get more used to this world?
I wouldn't say that's not a possibility, but definitely my passion has always been in comedy. Ever since I was a kid, just like making other people laugh, making myself laugh, that's really what interests me. I like to live in that world. But with that said, I'm not opposed to doing something serious here and there. But that's not, like, my goal. I'm not trying to win an Oscar. If I do, cool. But I'm not going, "When am I going to get my chance to really have the role of a lifetime?" I'm down with just being like, "Whoa, these guys made a really funny movie."
There's a lot of speculation about the future of Workaholics. Can you speak on that?
I think we're going to do two more seasons and then put it on the shelf for a little while. Maybe come back when we're all 50-year-olds and reunited, or make it a cartoon, I don't know. I think we could have as many seasons in us as we wanted, but two feels like we'll be able to get out of the show doing it justice and also doing our careers justice. 
Is there a point where you're forced to grow up? Can you maintain that context of that show indefinitely?
If we were to go to season 10 or whatever, at some point, these characters would become extremely sad and pathetic, and we would have to address the issue at hand. By then we would all be like 40. To me, it almost gets funnier being that pathetic. Somebody would have to be married in the house or something. I don't know. The possibilities would be endless. Tune in when we come back when we're old dudes. It's going to be a really funny show, I think.
Dope is in theaters now.
You May Also Like