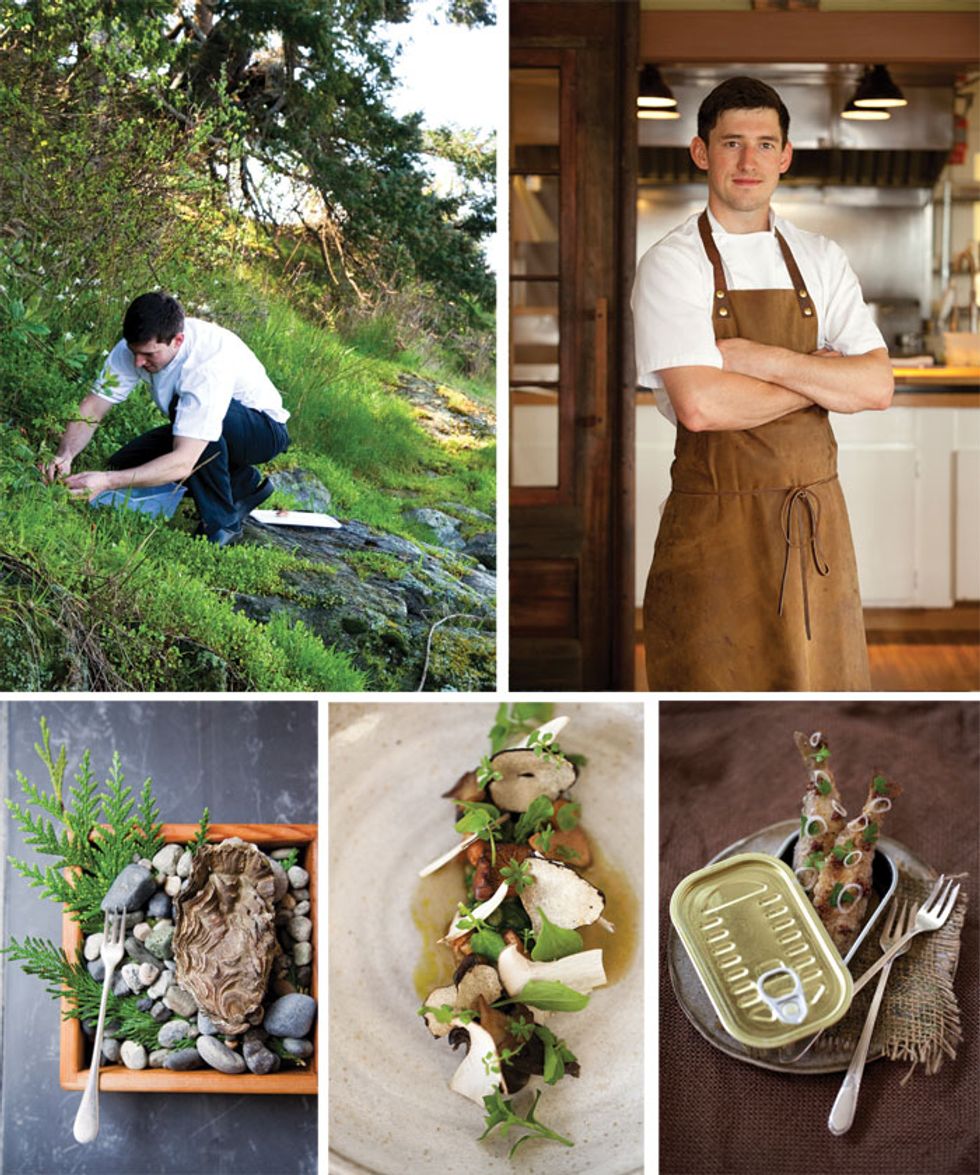 Chef and forager Blaine Wetzel finds inspiration in Lummi Island's plentiful wildlife to create his innovative menus for the Willows Inn.
Getting to Blaine Wetzel's restaurant, the Willows Inn on Lummi Island is not easy. But the two-hour drive (plus ferry ride) from Seattle to this island in Washington's San Juan archipelago is well worth it. Lummi's isolation and wild beauty are reflected in Wetzel's food, a pure expression of this mostly uninhabited rocky patch of wooded coastline and its surrounding waters. Much of the Willows Inn's produce comes from their own Loganita farm and they get some of their red meat from the neighboring Granger Ranch. Wetzel's chefs also go foraging daily in the woods and on the shore, picking stinging nettles, fiddlehead ferns, sea beans, wood violets and wild roses. Giant spot prawns, geoduck clams and ling cod are plucked out of the water by fishing boats that can be seen from the dining room.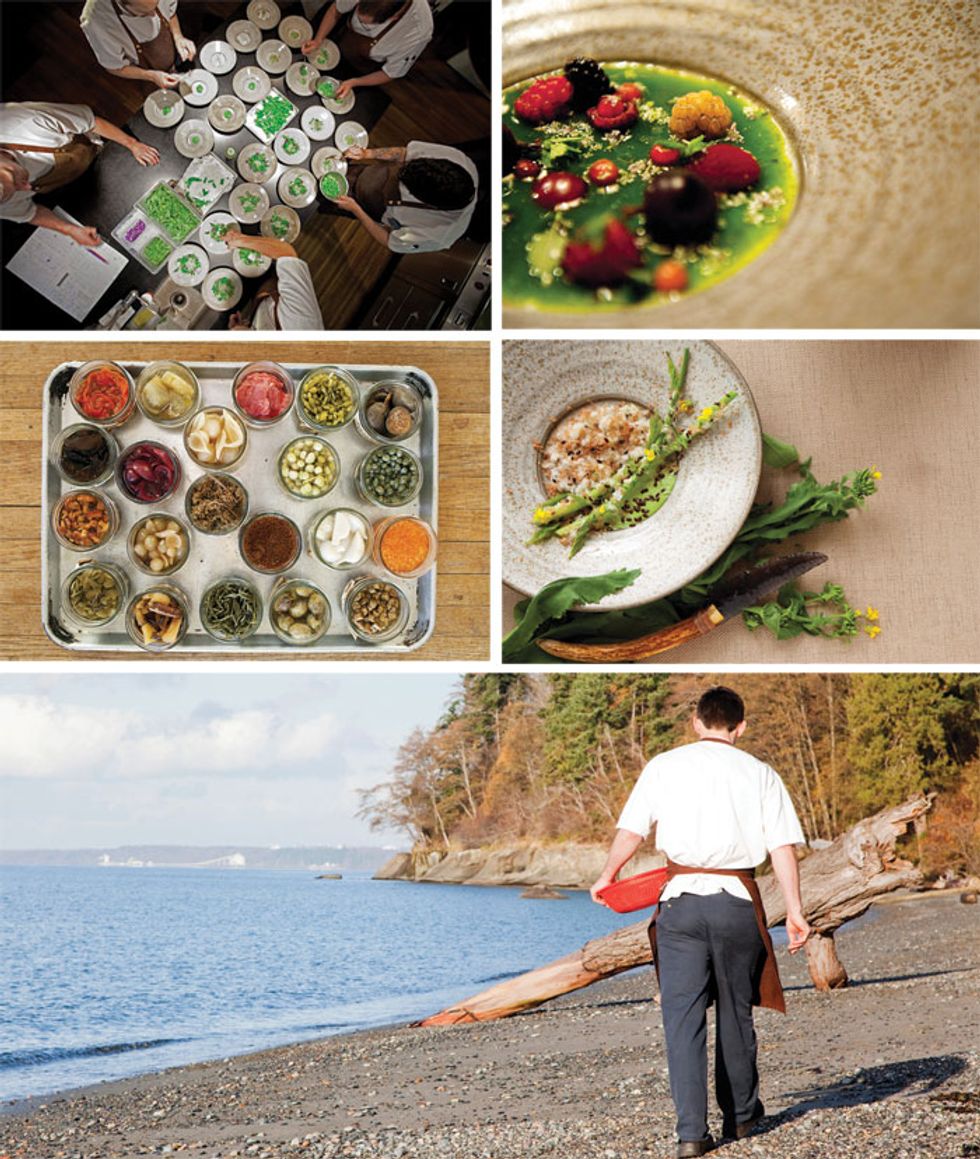 This way of life is second nature to the 27-year-old Olympia, Washington native. "I grew up hunting for mushrooms with my family," says Wetzel. "I was always outdoors, always fishing, so this was a natural fit for me." He worked for almost two years on the other side of the world at Copenhagen's Noma, currently sitting at the top of the World's 50 Best Restaurants list, before coming home to take over the Inn's kitchen in 2010. Noma chef René Redzepi is a fawning admirer of Wetzel's cuisine, a high compliment from the man who revolutionized Nordic gastronomy and leads a worldwide movement of chefs focused on "time and place" in their meals. But Redzepi is not the only one who's taken notice of Wetzel's cooking. Last year
Food & Wine
named Wetzel a Best New Chef and this year he is a James Beard Award finalist for Rising Star Chef.
Wetzel's austere yet theatrical progression of dishes is reminiscent of Noma, but a meal at The Willows Inn is like one nowhere else. An impossibly green stinging nettle reduction with wild lettuce and fresh cheese may be followed by a crisp of halibut skin dotted with pickled razor clams and seaweed dust. Each light, colorful and complex dish is a modern folkway, a reflection of life on Lummi Island on that very day.
Photographs courtesy of the Willows Inn on Lummi Island
More Foodivists