For many years, goths had a limited amount of places to purchase their darkwear. Hot Topic and Lip Service were the only two places that sold affordable, basic clothing for weirdos who needed to dance to Ministry on the weekends. But in 2015, goths have an amazing world of beautiful designer clothing that exists on the fringes of fashion -- a place that mirrors their standing within culture as a whole.
This world of witchy wear is far enough away from the mainstream that it has not been diluted by concepts like seasonal trends or commercialism, offering spooky consumers an opportunity to invest in handmade works of art. Dark fashion has even evolved beyond the classic oversized blazer and creepers combo: today, motifs include waterfall hemlines and cascading geometrical drapes. Modern goth is a style that is clearly indebted to the work of Rick Owens and Comme des Garcons.
But by being given its own cultural space to flourish (mainly Instagram), it has combined with Western magical traditions and Victorian romanticism to create an aesthetic that is wholly its own. And while this community has a long way to go in terms of racial, gender, and body diversity, it is run mainly by women for women, and many of these designers collaborate with each other on a regular basis. Here, we've highlighted 10 clothing and accessory designers who are refining the notions of dark clothing for dark souls.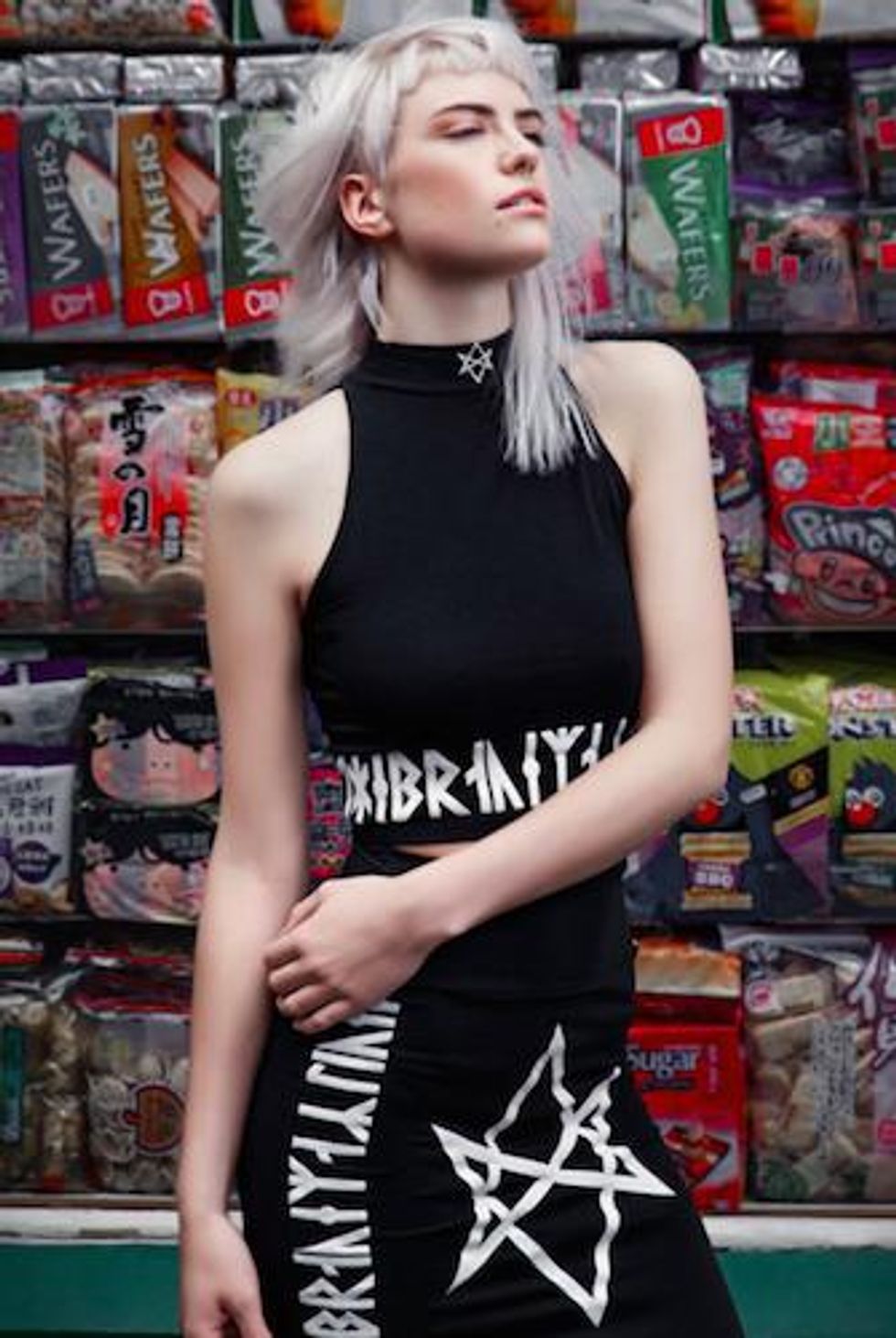 ● When witch house dominated internet subculture in the waning aughts, dozens of homespun clothing companies cropped up who slapped white, vaguely-occult symbols onto plain black clothes. But there's a certain level of design needed to elevate it to coveted post-2010 goth wear. And Long Clothing, a spin-off of Boy London, does this with actual taste. Long Clothing's party wear utilizes just the right amount of Crowley hexagrams and Futhark runes, but in body-hugging styles like cropped tops and leggings. The line also features unisex oversized t-shirts, which would look Tumblr-perfect with a pair of giant platforms and blue lipstick. (Photo via Long Clothing's tumblr.)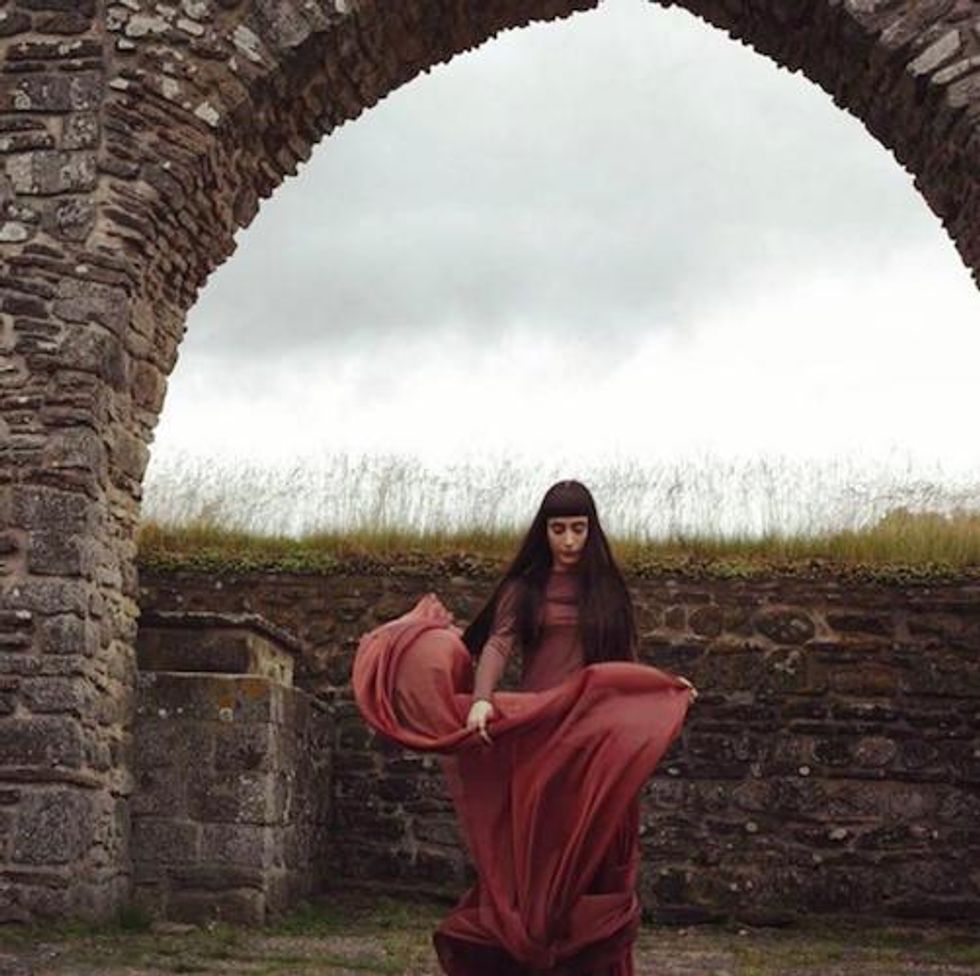 ● The Austin-based Sisters of the Black Moon began as a popular eBay vintage seller, with treasures from bygone eras that were always grounded in a witchy aesthetic. Nowadays, they have a standalone online shop where they sell contemporary clothing (including their own in-house line), accessories, and beauty products, with a focus on leathers and organic shapes in shades of faded black and gray. Their cotton pieces are uncomplicated and hang off the body with just a bit of drape that feels natural. It's the kind of clothing that makes you feel you've sprung from the depths of the earth while you're at the grocery store. Although they stock a few different independent designers, all of their spooky pieces are cohesive enough to fit in a single wardrobe. (Photo via SOTBM's Instagram, model is Scout Paré-Phillips.)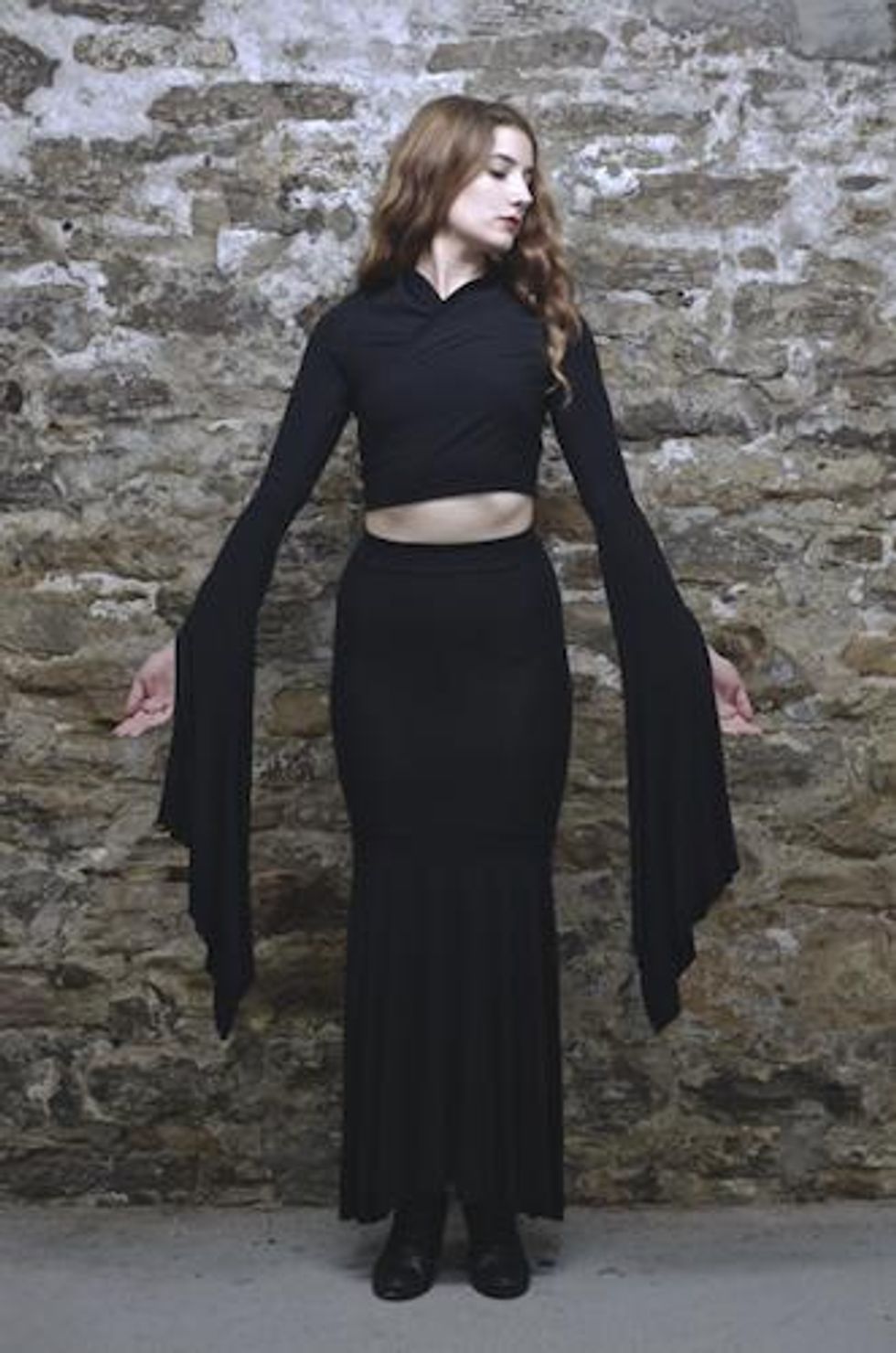 ● NUIT Clothing (pictured at top of page) by Anastasia Ikonnikova, is a beautiful clothing line with a distinctly feminine feel. Almost everything she makes is black. And where a lot of contemporary goth designers focus on unisex pieces (no doubt a nod to Rick Owens), NUIT's skirts and tops hug the female form, with dripping bell sleeves and hip-accentuating flared coats. Each piece is available in very limited quantities, making them a treasure to own. It's clothing for the lifestyle witch, one who wants a wardrobe to feel as magical as their altar space. (Photo via Nuit's website.)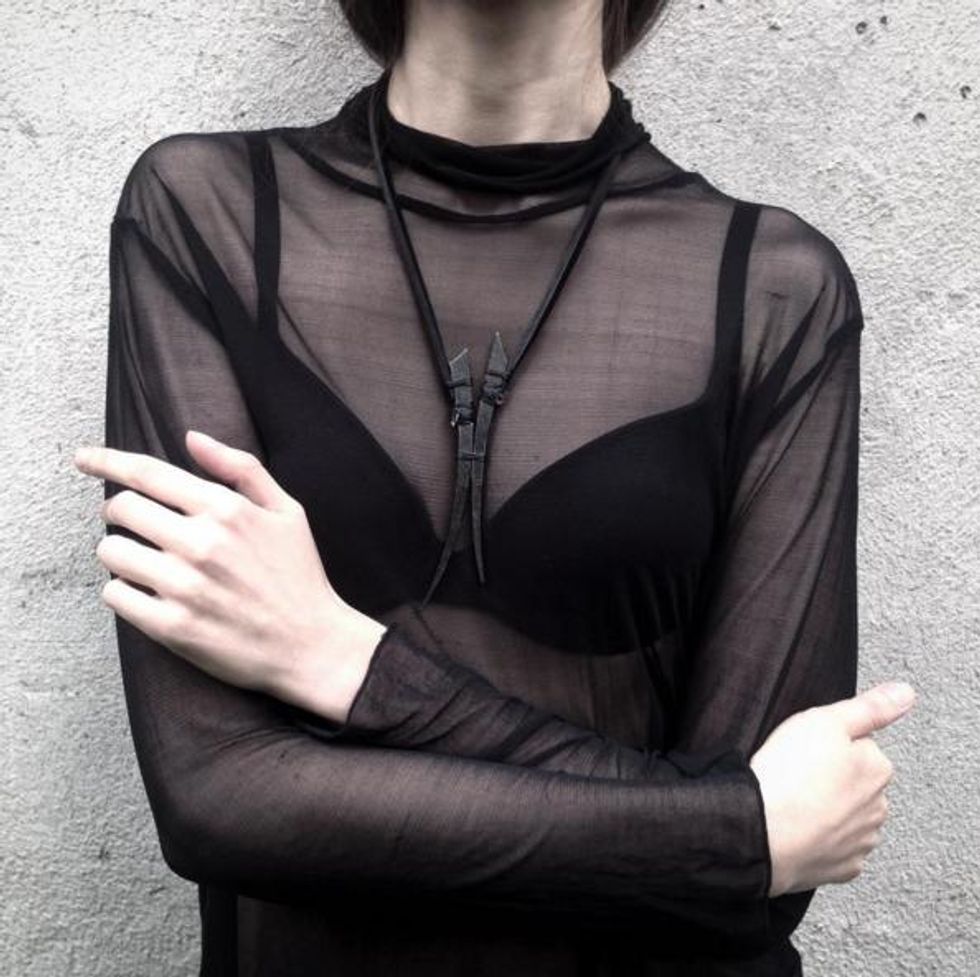 ● Anu Tera is a small handmade accessory and leather clothing line. Her sharp, brutalist necklaces and hair pins recall the sting of a scorpion, and are perfectly suited for your black magic vibes. The leather pieces - a cage skirt, cropped tops, and high-waisted shorts- are largely impractical but stunningly beautiful, and are clearly made with the utmost attention to craftsmanship. But the standout piece is a custom-made washed leather vest with layers of intersecting straps. It is sexy and subtle, and can be made to fit any measurement. After all, witches come in all sizes. (Photo via Anu Tera's Instagram.)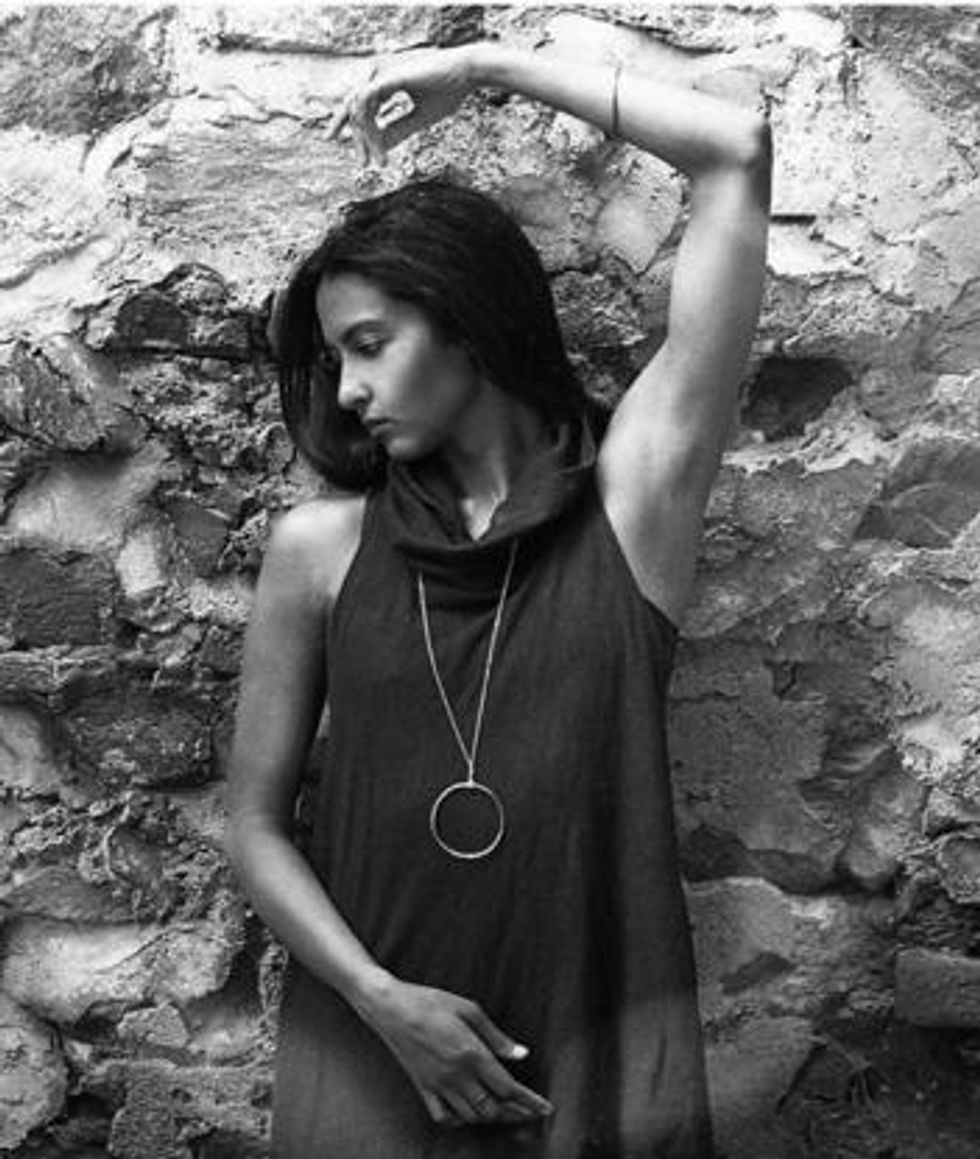 ● Bramble Lee Pryde is a Canadian multi-disciplinary artist who creates gorgeous jewelry under the line Wolf & Sadie. Each piece is constructed by hand from sterling silver, and consists of necklaces, rings, bracelets, and ear climbers. The shapes are fluid and minimal, and are meant to compliment the natural lines of the human body. She's also constructed hand pieces that fit over the knuckles and palm, for the avant-garde warrior goth. This jewelry is perfect for drinking black tea draped in your finest Ann Demeulemeester gown. (Photo via Wolf &Sadie's Instagram by @kristmort, model is @lykanthea.)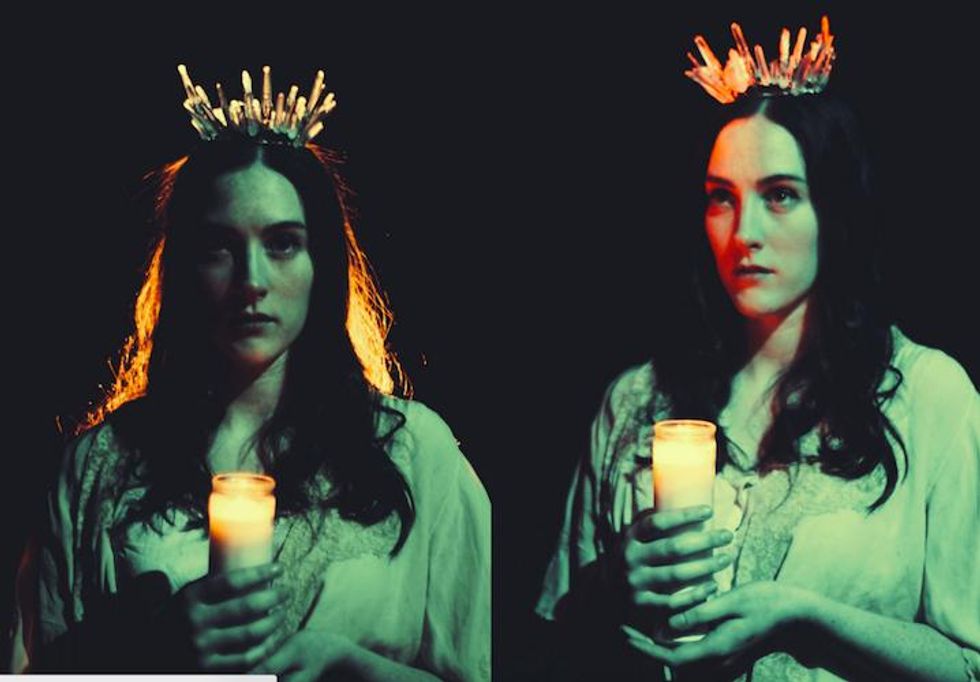 ● If you have been on Tumblr within the past two years, you've no doubt seen Elemental Child's crystal crowns on your dashboard. These gorgeous headpieces utilize real pointed quartz crystals to make you feel like the fairy sorceress of your dreams. While they are a popular accessory for brides, you can also casually slip it on while wearing a long black gauzy gown on a rainy day. Ordering a crown takes a few months for shipping, but it is worth the wait - you will never see anyone else wearing one of these jeweled treasures. (Photo by Courtney Brooke from their website.)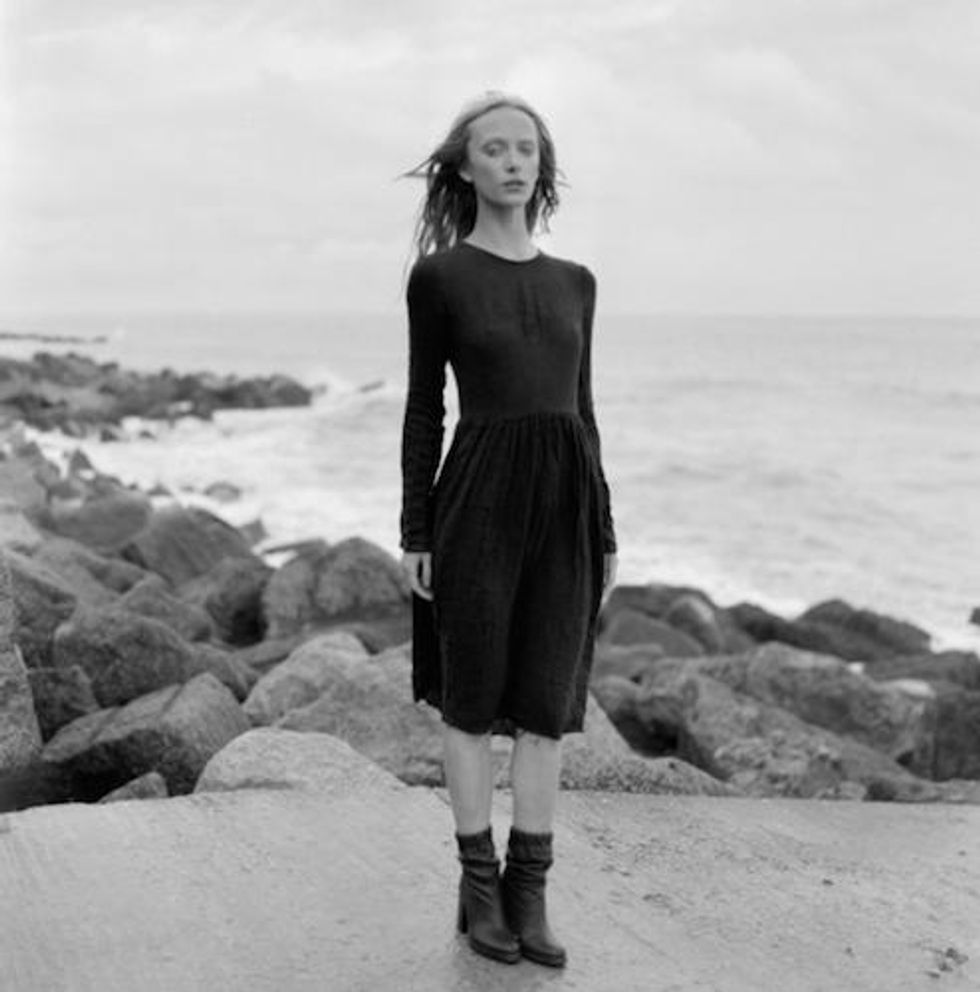 ● Ovate by Audrey Cantwell has been around since the first days of fashion blogging - her pieces were featured on Zana Bayne's blog Garbage Dress, as well as the exceptional minimal style blog Childhood Flames. Today, Cantwell focuses on timeless pieces that will follow an aging goth throughout their lives. Her basic, fitted tunics are the starting points for long maxi gowns and asymmetrical skirts in moody colors, as well as her signature Valhalla hoodie, with an oversized hood that will make you feel like a sporty wraith. (Photo by Ellen Rogers from their website.)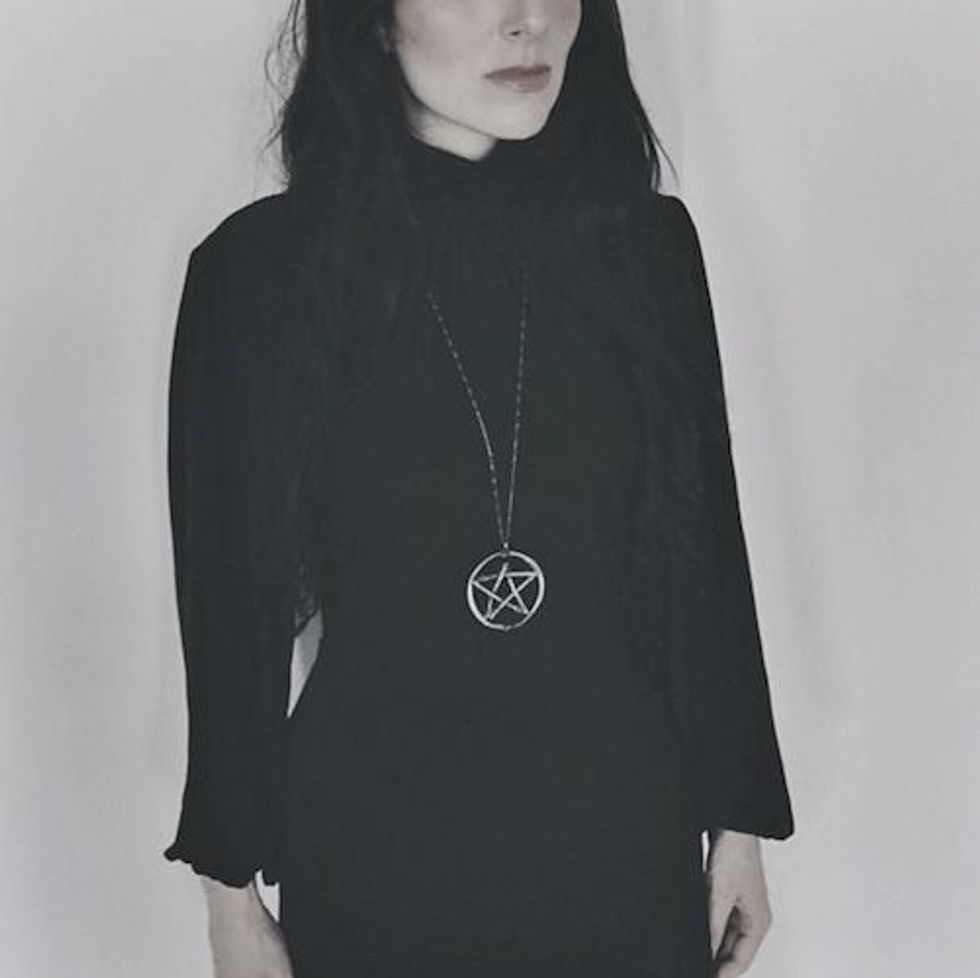 ● Bloodmilk has been around 2008, but this stunning jewelry line exploded in popularity through Instagram. The photo-ready pieces tap into a very specific aesthetic based in melancholia and the occult, but from a distinctly feminine place. Motifs of Ouijia planchettes, talons, animal bones, and pyramid moonstones are crafted into intricately detailed necklaces, earrings and necklaces. Each of Bloodmilk's handmade pieces are also imbued with a story, ranging from tales of grief to Victorian mourning prose. It is rare that an honest, creative business becomes so successful, but by sticking to their vision Bloodmilk has managed to attract a devoted fan base. (Photo via Bloodmilk's Instagram, model is @druidessart.)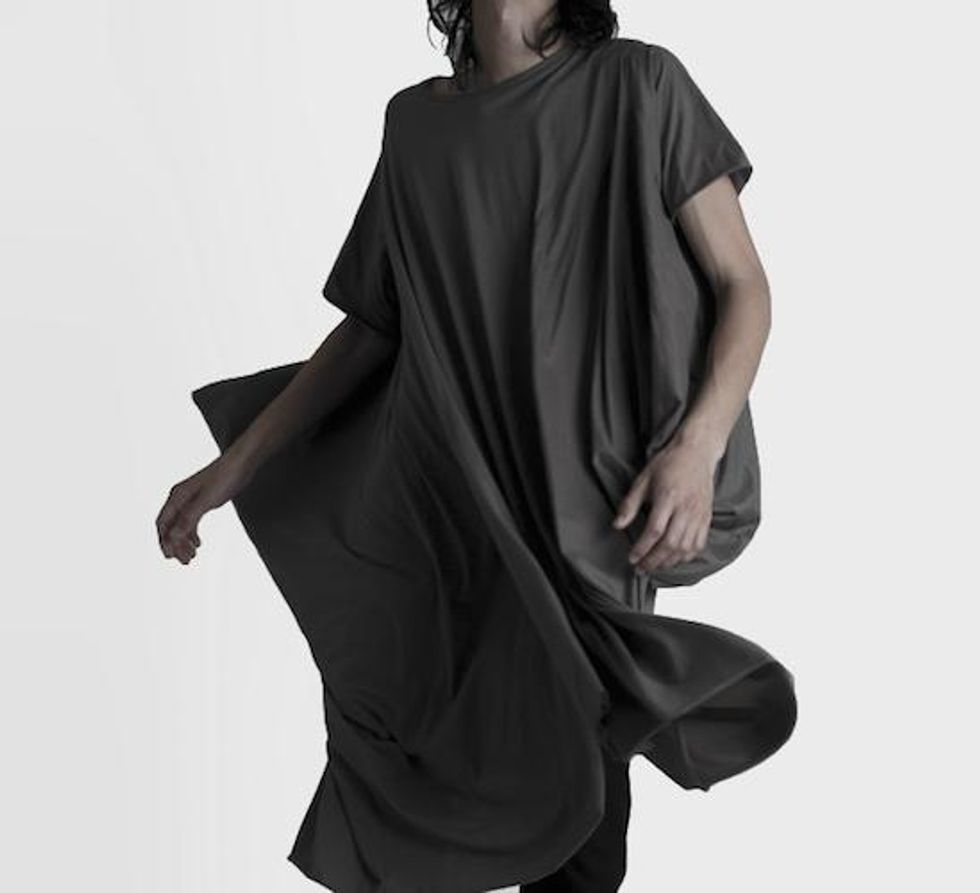 ● Complex Geometries is a cotton and silk-based line that has also seen success by remaining true to their aesthetic over the years. Their clothes are largely unisex, and are comprised of artfully draped tops and bottoms in minimal, earthy color tones. Many of their pieces can be worn in a variety of different ways. The precision of their cascading hemlines means the wearer can experiment with interesting shapes without spending a ton of cash on Rick Owens' more expensive items. And the generous cut of their flowing fabric pieces allows for a wide range of gothy bodies to wear these haunting pieces. (Photo by Jennifer Latour from their website.)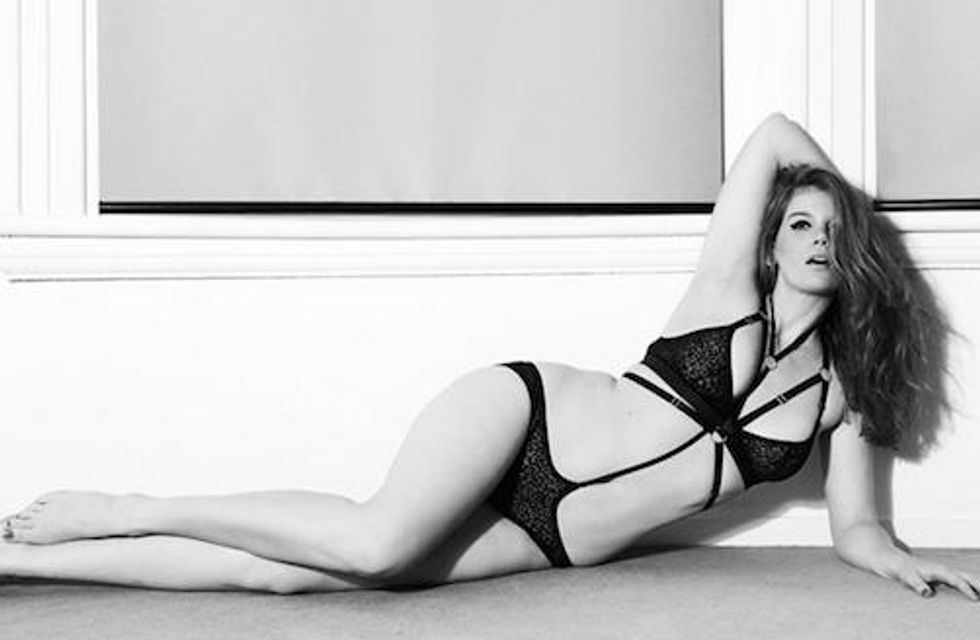 ● Gabrielle Adamidis of Hopeless Lingerie is inspired by the seductiveness of film noir. Even the name of her line evokes yearning gothic romance. This cult Australian company is also handmade with an emphasis on excellent craftsmanship. For witches in the boudoir, almost all of her pieces are available in black, as well as maroon and lace textures. The knickers feature a variety sensual cutouts to frame whichever part of the body you'd like to show off, but also include wickedly hot adjustable straps to ensure nothing digs into the skin. And while the bras don't come in an underwire version, sizes do go up to XXL. Ordering directly from Hopeless will take some time to arrive, but they have a variety of stockists if you'd like your pieces even sooner. (Photo by Steph Cammarano from their website.)
You May Also Like