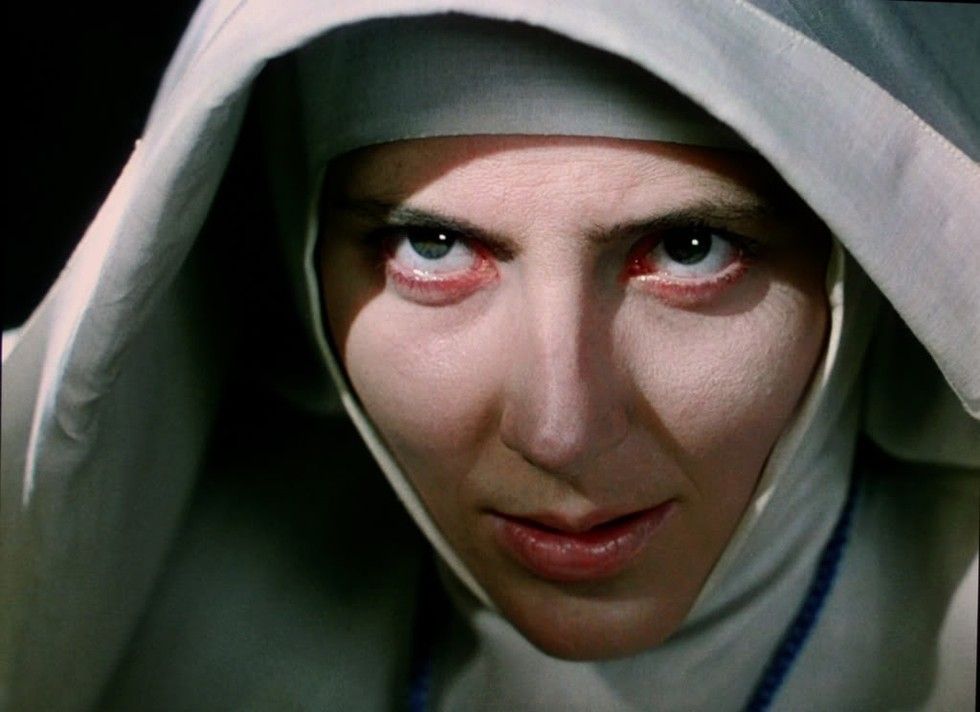 Out on DVD and Blu-ray this week is
Black Narcissus
, the ravishingly beautiful 1947 film by the great
Michael Powell
and
Emeric Pressburger
about a group of Angelican nuns way up in a remote convent in the Himalayas.
Deborah Kerr
is brilliant as the novice Sister Clodagh in this moody, mysterious, film. With Oscar-winning cinematography by
Jack Cardiff
there is something otherworldly about the color visuals, not to mention the underlying sexual tension -- especially when one of the nuns (spooky
Kathleen Byron
, pictured above) falls for a man and renounces her religion. The memorable climax on a dizzying precipice with a bell tower,
Deborah Kerr
, and an unhinged
Kathleen Byron
is unforgettable. This Criterion disc really corrects the colors and does this great film justice with tons of great extras. Buy this!