Good news: there's new Björk on the way! Bad news: sexism is still alive and well!
In a series of posts from frequent collaborator/Tri Angle Records head Robin Carolan, he confirms that she is, indeed, responsible for everything -- a fact he probably felt was important to establish well before she releases this new material that will apparently "blow you all away".
Yep, earlier today, Carolan took to Facebook to post about this "question" everyone seems to have, "Not just because it's about Björk, but because of what it means in the broader scheme of things". He then linked the post to a longer statement on Instagram, which reaffirmed that, yeah, Björk does fucking do everything and that you "guys (and it's always guys)" really need to check your "pig ignorant" double standards.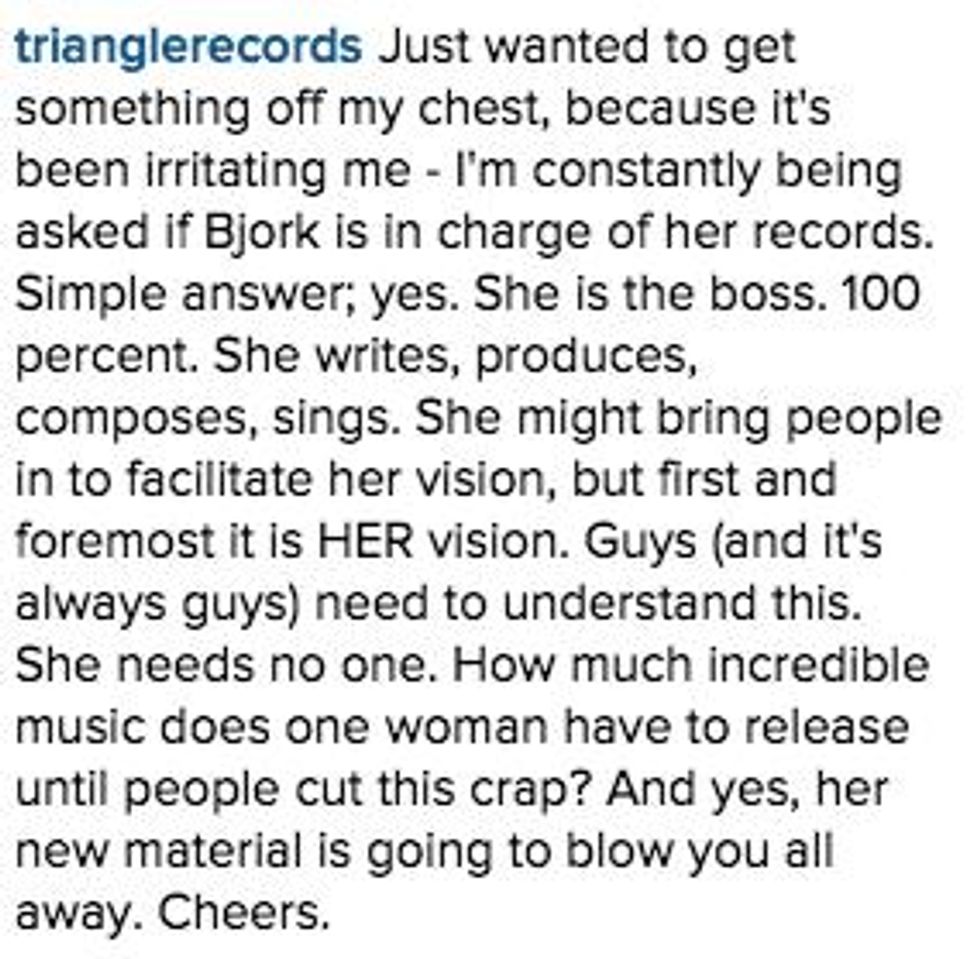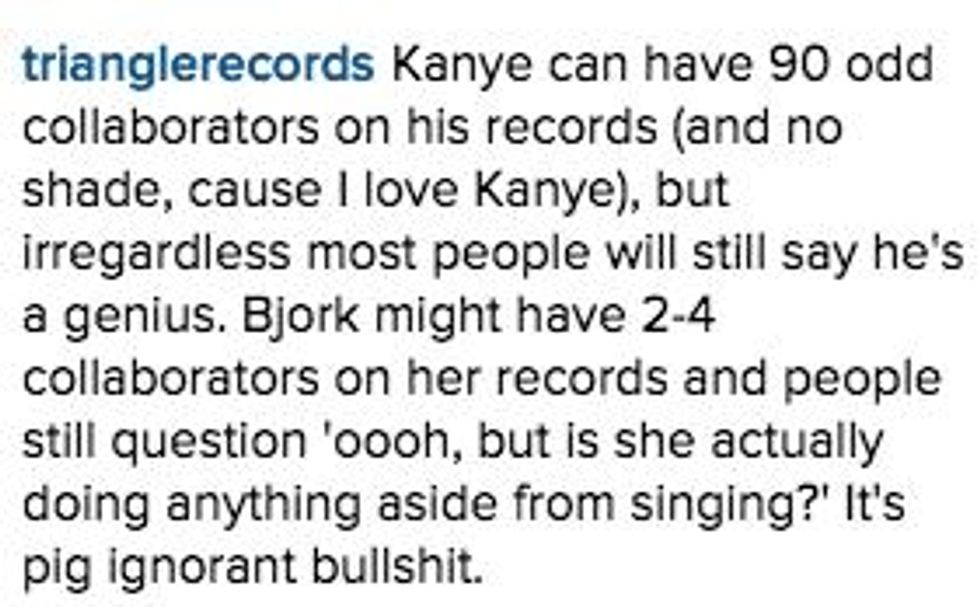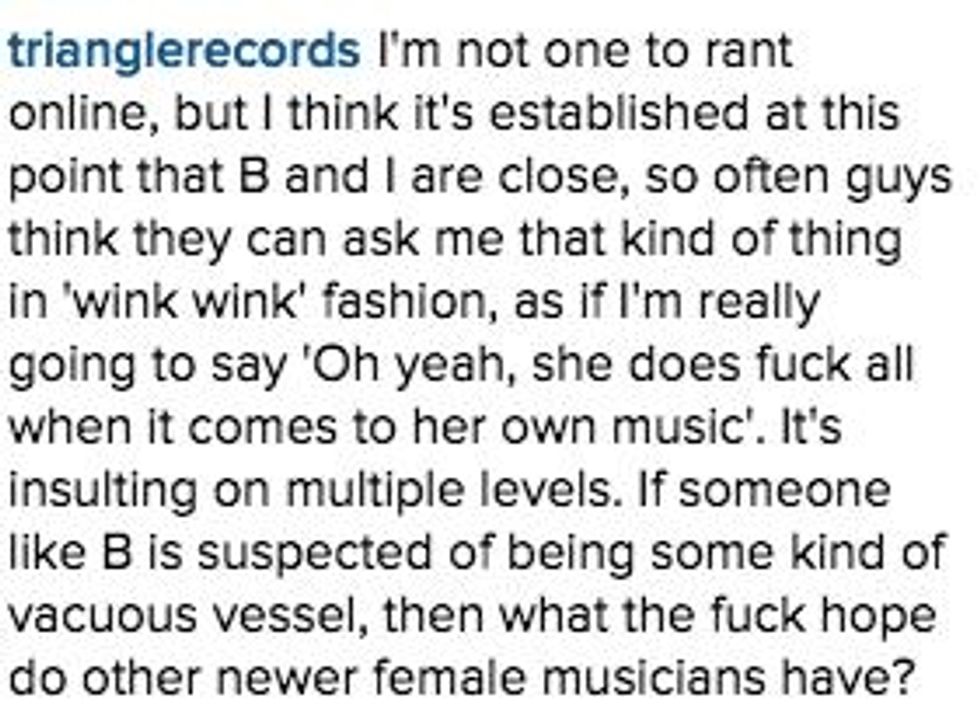 But why now? Well, apparently he's been asked twice this week alone about whether Björk's really the "'wink wink'" boss when it comes to the creation of her music.
Twice this week I was asked if @bjork is really in charge of her own records. To clarify, she is always and will ALWAYS be the boss.
— Tri Angle Records (@TriAngleRecords) March 3, 2016
Sorry if it seems like I'm ranting, but I'm sick and tired of defending a woman who does not need defending.
— Tri Angle Records (@TriAngleRecords) March 3, 2016
Because while the two have been close creative partners since the release of last year's Vulnicura (with Carolan helping co-curate her Vulnicura remix packs and enlisting artists from his roster for a few production credits), how the hell does that translate into him being the one calling the shots? Not sure why after an incredible, four-decade career that Björk needs to be solidified as the sole mastermind of her own music, but unfortunately that seems to be the case. Ugh.
Read the full statement below and try not to scream from frustration.