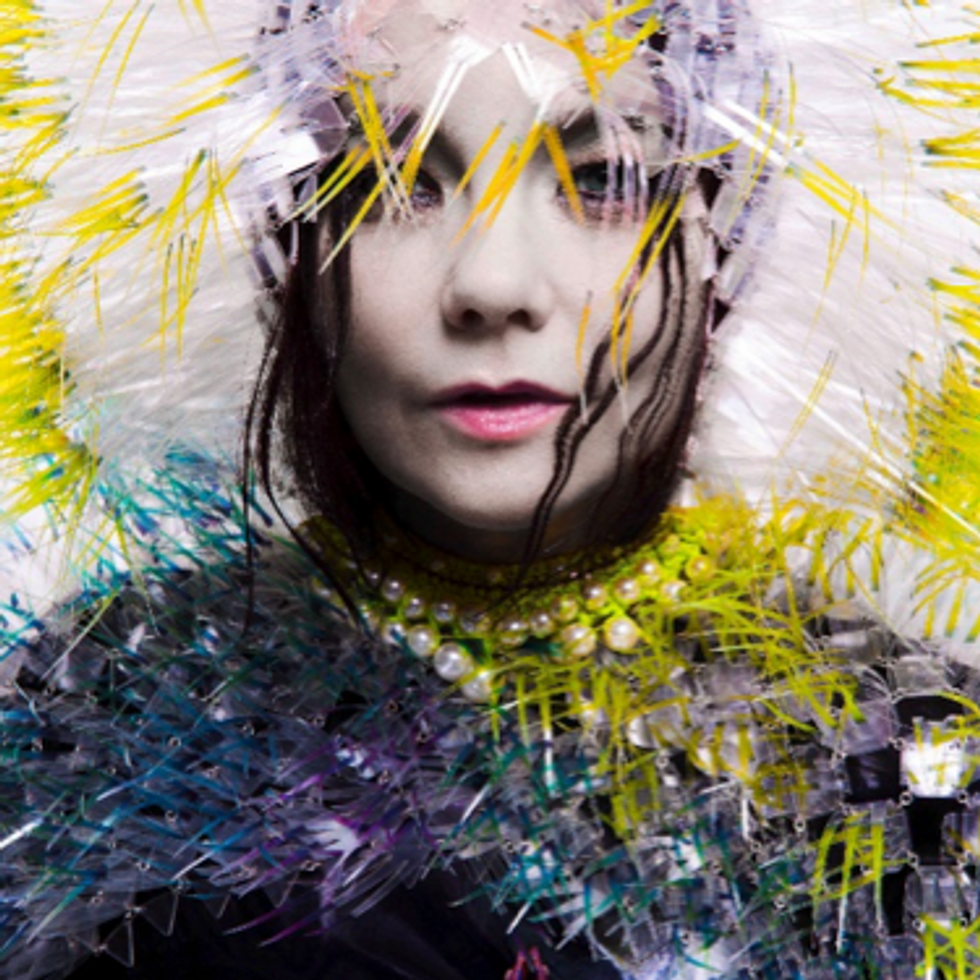 Yesterday,
Björk
 premiered part one of a new 
Vulnicura
remix pack -- and like the originals, they're all gut-wrenchingly stunning.
Including reworks by Tri Angle Records's Lotic, who lends some of his signature industrial-tinged samples to the mournful "Notget," and the wacky Mica Levi of Micachu and the Shapes, who turns "Lionsong" into a vocal-less orchestral number, it's a breathtaking reimagining of Björk's newest and most intimate album to date.
The second half is forthcoming, but if this initial set indicates anything, it's that Björk has an ear for up-and-coming production talent and enough confidence in the new generation to hand over some of her most personal stems. A truly mesmerizing work -- make sure you're in a contemplative mood before turning it up.