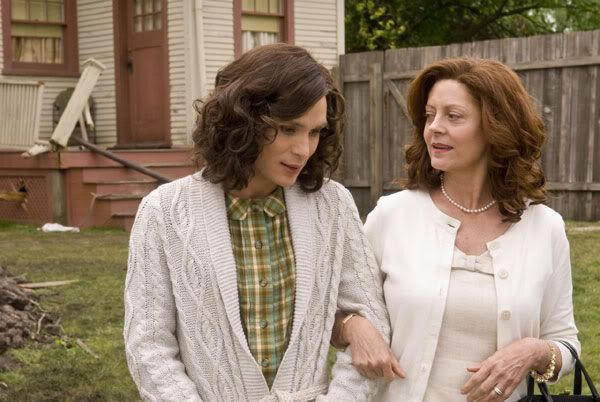 Out on DVD now is:
Peacock
(Lionsgate), an affecting and bizarre psychological thriller starring
Cillian Murphy
as John Skillpa, a painfully shy bank employee in 1950s Nebraska. But at home he has a secret life - in the morning he dresses as Emma, getting the breakfast and setting out the bag lunch for John and then goes upstairs and becomes John. This daily dissociate identity disorder lifestyle is disturbed when a train derails in his backyard and Emma is revealed. Townspeople, curious as to John's secret "wife" try to draw Emma out and John's tenuous grip on reality begins to quickly unravel. Cillain is extraordinary and utterly convincing in both John/Emma mode, and there's nice work from the rest of the cast which includes
Susan Sarandon
,
Ellen Page
,
Keith Carradine
,
Josh Lucas
and
Bill Pullman
. There's expert direction by
Michael Lander
, not to mention excellent period piece recreation. This movie is surprisingly moving as it is strange.